What is an Anti-Trojan, and How it is Beneficial for Computers?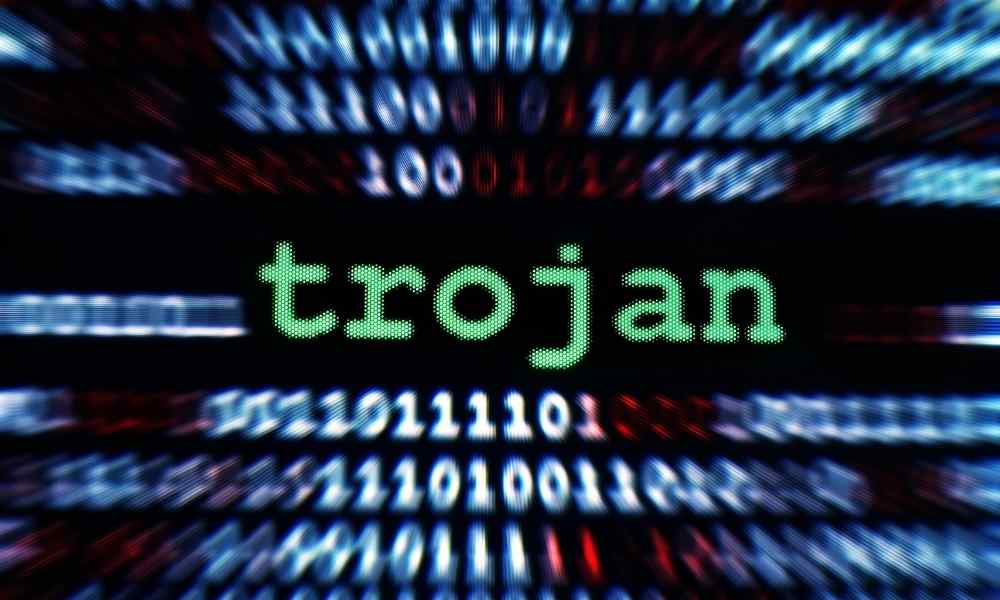 Having efficient Anti-Trojans on our equipment (computer, tablet or Smartphone) is vital since most of the viruses currently circulating fall into the category of Trojans. 
The Anti-Trojans will keep our computers clean from these specific types of malware. We will be able to browse the web cleanly and prevent our data and identity from being stolen since their mission is to detect and eliminate this type of malware if the user so wishes. of viruses from our computer or mobile terminal.
Surely you have already wondered what the Trojan computer virus consists of; well, the explanation is simply because they are all the files that enter our system camouflaged. 
Hence its name alludes to the strategy used in the Trojan battle, when the Greeks entered the fortification of the city, as a gift to the enemy, a large wooden horse with several soldiers of his army inside the gigantic sculpture that at night opened the gates of the fortress to give free passage to his army and defeat them.
The Victim Co-operates
In the same way, Trojan viruses require the victim to execute, download or open an email attachment to install themselves and start their programmed activity, which generally facilitates the entry of other types of viruses that access, copy, destroy, or send the personal information contained in our equipment, they can also slow down and crash our systems.
Trojans are usually accompanied by rootkits, whose function is to hide the processes they carry out from the user; they also prevent antiviruses from carrying out their work efficiently, preventing them from being detected when they are inside the system, and can even replace elements of the central core and, they control the entire computer, so it is even more complex to detect and eliminate them.
To detect and eliminate Trojans, there are different types of anti-Trojan software, adapted to each of the operating systems (Windows, IOS, Android, etc.), the most common is the so-called antivirus, any of them of high quality and duly updated, detect and remove Trojans and other viruses.
Currently, Smartphones contain very valuable information, and in addition to having them connected, updated and active throughout the day, we risk that cybercriminals do not want to overlook it, so infecting your mobile device with a Trojan would be the ideal weapon to obtain very valuable data about us as people.
Therefore, not having anti-Trojans on our smartphones means assuming a very high risk and facilitating access to all our data; they can record keystrokes, pages visited, etc.
Although today there are few protection software for mobile phones and they are not very efficient, we can avoid these Smartphone viruses by taking certain precautions, such as the encryption of our mobile terminal,
Measures to Take
To make it difficult for Trojans to enter, we can implement the measures that we have already explained when talking about Anti Spam and, in addition, the following, which would range from the least intrusive to those of a more secure scenario:
Never connect to an open Wi-Fi network since anyone can check the ports you have as a gateway. If strictly necessary, activate the integrity controls of the antivirus on your computer or mobile device so that the antivirus checks the files that have not been modified since the previous time.
Differentiate between user and administrator accounts, which is different from having two users. In the case of installing a program, we must do it from the administrator account and, later, go back to work from the user account.
Use expert programs to detect intrusions regularly. There are free programs, from those containing basic options to complex or superior ones, and more complex to use.
These programs provide you with a large amount of information, which gives you the possibility to decide what to do.
Having a firewall in restrictive mode blocks all communications by default and only allows connection through the ports that we have previously defined.
Encrypting our system, you will need a password to enter it.
We proportionally reduce the number of viruses that could affect and attack us using little-known software.
Also Read: What is CyberSecurity