What is a Chatbot, How Does it Work, and its Benefits?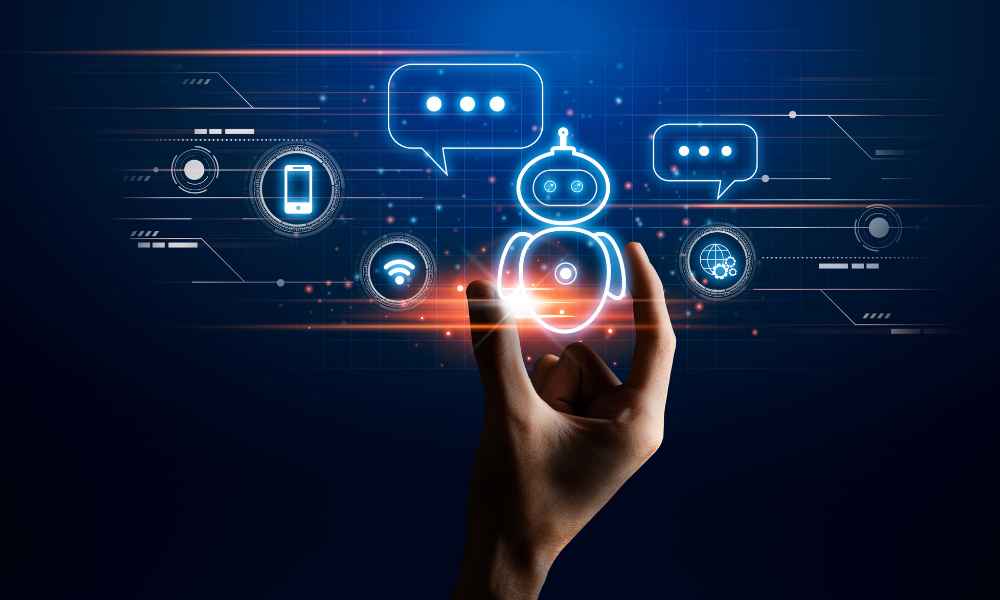 Chatbots fulfill a key mission in a marketing strategy. These virtual assistants optimize customer service thanks to their ability to process natural language and answer frequently asked questions among users. Let's talk about a chatbot, how it works, and what it can do for your company.
What is a Chatbot?
A chatbot is an artificial intelligence software capable of communicating with users through messages. This technology facilitates customer conversation, solving doubts, and attending to requests.
By implementing a chatbot, companies can automate their messaging and communication services to offer a satisfactory experience to users. It is a system trained in natural language processing (NLP) to interact with customers automatically, immediately, and naturally.
Chatbots use artificial intelligence and machine learning algorithms to interact with users and meet their needs and interests. Thus, these virtual assistants offer faster, more efficient, and less expensive solutions than a human customer service team.
Types of chatbots: Simple and complex
Now that you know what a chatbot is, it is important to point out that there are different types of chatbots, from the simplest to the most complex:
Simple chatbots. In this case, we are talking about the ITR chatbots, whose operation is very simple, which is why they are used to facilitate procedures such as reporting incidents and other automated procedures.
Complex chatbots. These include machine learning and cognitive chatbots, which use artificial intelligence. Thanks to natural language processing and machine learning, these bots can have conversations as natural as those between humans. A good example of this currently is the GPT Chat.
Unlike simple chatbots, complex ones are thoroughly trained to answer all frequently asked questions from users based on key concepts. They also go beyond the questions raised since they know how to recognize the intentions of clients and adapt the language to each context.
How chatbots work
The operation of chatbots or virtual assistants is nourished by the use of technologies related to natural language learning, such as the following:
Natural Language Processing (PLN): Used to break the user's request into phrases and words and case-sensitive and correct misspellings.
Natural Language Understanding (CLN): This technology enters the chatbot to understand your message based on lexical and semantic resources. This tool is the starting point for generating coherent and fluid dialogues.
Natural Language Generation (LNG): The chatbot can offer personalized user experiences tailored to their needs. To do this, use natural language and avoid pre-designed responses.
While it is true that in the past, chatbots could only offer answers to closed, frequently asked questions, today, they can understand the entire context, the user's intention, and their need.
Benefits of implementing chatbots or virtual assistants
Chatbots promote a good user experience, which, in turn, optimizes the performance of employees and the company as a whole. Let's see some of the main benefits of implementing virtual assistants in marketing strategies :
Streamline the purchasing process
By using artificial intelligence in their operation, chatbots allow streamlining processes, starting with one of the most decisive: the purchase process. The service of these conventional assistants facilitates quick access to the product that the user wants to acquire, providing all the necessary information to carry out the conversion.
For example, if there is a good catalog of shoes in an online sportswear store, the customer normally follows two processes. You may search one by one among those offered or use filters based on the features you want, such as size or price.
However, when asking an e-commerce chatbot: "I want a size 38 running shoe for less than 50 euros", the assistant automatically offers the user the options that best fit that request without the need to realize none of the above searches.
No download required
Being a remote service, chatbots are not downloaded or take up space in the memory of the phone, tablet, or computer. Nor do they require tedious updates, as in the case of any application, an especially useful feature in the case of using them through a smartphone.
What's more, in the case of phones, it is unnecessary to need several chatbots for each platform used. A single chatbot can access the information that the user demands in each customer service space related to the business.
Offer a personalized user experience
Thanks to the processing and understanding of natural language, chatbots can generate unforgettable experiences for users due to the high personalization they offer in their responses.
Using chatbots, companies can create dialogues closer to human conversations, with more realistic and engaging purchase scenarios that lead customers to complete the desired action.
The power of personalization of chatbots also reaches social networks. Facebook Messenger, for example, incorporates a virtual assistant that detects data, such as specific times or dates, in conversations. Based on that information, the chatbot suggests related events.
For example, if you are talking to someone and propose to meet them next Friday at 8:00 p.m. at a specific restaurant, Facebook Messenger automatically suggests creating an event on Facebook that includes that person next Friday at 8:00 p.m. said restaurant.
In this case, the Facebook Messenger chatbot considers how users receive their suggestions. The bot intervenes less frequently if they don't accept your proposals. These messaging services are also offered in other applications such as Telegram or Slack, whose chatbots become another contact to turn to to answer questions.
They interact by voice
Continuing with the previous examples, Alexa is one of the most recognized chatbots. This virtual assistant for companies and users allows you to perform actions such as making calls, including appointments in the calendar, or saving notes. This is possible through touch devices or computers and voice commands. In the latter case, Alexa can answer and offer information through the speakers, through which you can also listen to music.
How to create a chatbot?
The current applications that chatbots can bring to companies have an important advantage since they are not excessively complex. A specific chatbot can be developed for a specific utility in a web environment. Still, it is also possible to design bots without touching a single line of code thanks to tools like Api.ai, Wit.ai, or Smooch.
The future of chatbots
With the impact of artificial intelligence on marketing, chatbots will continue cultivating their talent for years to come. The forecasts predict more proactive virtual assistants in dialogues, and they will detect incidents and optimize communication in customer service channels. In short, chatbots can think, "feel," and act like humans do.
On the other hand, the potential of chatbots to analyze and process data will also make it possible to provide more personalized customer service. According to a study by IDC, 'Data Age 2025', the amount of data generated in 2025 will rise to 163 zettabytes. Hence, the importance of using chatbots and their significant impact on Big Data.
In conclusion, chatbots are (and will be) allies of companies to improve their customer service, make the purchase process more accessible and personalized, and achieve conversion. Likewise, companies reduce costs and streamline processes thanks to virtual assistants, from automating responses to conversing with users.