Collaborative Tools to Improve Team Management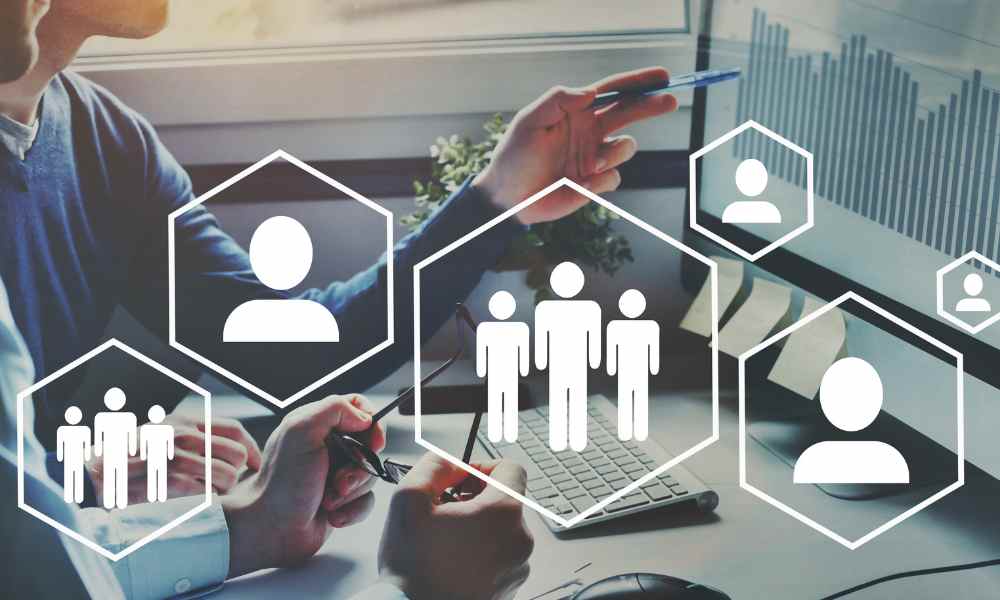 Collaboration is a fundamental part of teamwork. With the arrival of teleworking in large parts of organizations during the pandemic, collaborative tools have multiplied, and their advantages are multiple to favor the distribution of tasks.
Streamlining and simplifying the collaboration process helps set priorities and leaves room for creative work. Next, we are going to see some examples of collaborative tools, some of them free, that allow you to manage teams and organize work more efficiently.
What are collaborative tools?
Collaborative tools are platforms or applications that encourage connectivity and teamwork. Its operation uses a cloud storage model, allowing workers to centralize information and interact in the same channel.
The objective of these platforms is to improve productivity and plan, execute, control, and analyze the different tasks of a project. They also favor exchanging resources, communication, and cooperation, keeping information updated, and improving work performance. Collaborative tools are on the rise, even more so if one considers the impact of teleworking and the implementation of asynchronous forms of work and more flexible hours, different from the work models we have been familiar with.
What are collaborative tools used for?
A few years ago, the collaborative tools were email and messaging services. However, the rise of teleworking has fueled the arrival of new business models and information hosted in the cloud, which require new practices, tools, and work methods.
Adopting measures that optimize joint work and committing to a collaborative culture in the company positively impacts productivity. Likewise, thanks to the real-time intercommunication of the teams, it also improves communication with the client and the resolution of doubts. In this sense, we could summarize the advantages of collaborative tools as follows:
They allow sharing of large amounts of files such as tables, documents, and large files with the rest of the team.
Communication in real-time. A collaborative tool is handy for commenting, in real-time, on the tasks or progress of a project. Instant messaging is combined with video calls or email, which also helps improve teleworking and facilitate contact in non-face-to-face work contexts.
Shared calendars. This is especially useful for internal meetings and everything related to a complete project, where you can also see the due or delivery dates.
They facilitate work and administrative processes. By gathering all the information on the same platform, it is easier to have direct access to all the operations related to the company.
Mind maps/brainstorming. With this, the teams can share their ideas in the same space, to which the clients can contribute their considerations.
They optimize time. This translates into better workflows and better organization of tasks.
Collaborative tasks of several teams. Fundamental is that all the people who are part of the project know the tasks they must carry out and their delivery deadlines. It will also help to know where the other teams are and the tasks that depend on them.
Examples of collaborative tools to manage teamwork
Finding the right collaborative platforms for the type of work, we are doing will be the first step for the optimal functioning of the teams. A space for task management, calendars shared with the different calls, deadlines … are just some examples of the importance of information flowing.
For all this, there are different examples of collaborative tools that will help put the different needs in order. The coordination and communication of the teams are two of the fundamental pillars in implementing teleworking environments. What are the available tools? Let's look at some types.
Google Workspace
Google offers a suite of applications with various collaboration tools such as Gmail, Docs, or Google Drive. In their free version, all of them are available for private users. Although, different organizations have an extended version with more services, such as professional email, more storage space, and customer service. Google's collaborative services are distributed as follows:
Google Chat, Google Meet, and Gmail as communication tools.
Shared calendar and notes application for sharing tasks.
Docs, spreadsheets, forms, and presentations for file creation.
Google Drive for storage.
It also has an administration section so companies can control Google Workspace completely.
Slack
Slack is a communication tool that facilitates contact with the rest of the project team. Very useful for managing a team of people remotely. This collaborative platform reduces the number of emails and physical meetings, also helping to optimize resources, time, and productivity.
Trello
Project management app for sharing lists. You can include the different tasks and categorize the text, images, and drawings. The layout of the information is very visual and can be distributed by groups of tasks and those responsible. Important to note that it is a free collaborative platform.
Asana
Asana is a project management software focused on efficiently planning and managing work. It is a tool that works in different lines:
You have a schedule to create project plans and delivery dates.
It allows the incorporation of different details related to the phases of the project, as well as the needs of each team.
Run advanced search reports to see how work is progressing.
You can create private projects to comment on the most delicate work. It also offers the opportunity to layer the accesses.
Figma
Among the examples of collaborative tools, those related to image management also stand out. In this case, Figma is an apparent reference. It is a graphic editing program mainly used for digital design: web page design and application interfaces.
Figma offers extensive possibilities, such as designing web pages and application interfaces, creating publications for networks, or creating presentations. The fact that it is a collaborative platform is what makes it different. It assumes that graphic designers start creating a design and that, from the beginning, developers and copywriters are already involved in it.
TeamViewer
TeamViewer is based on the implementation of various functionalities related to remote control. Allows access to a computer or connection to another with user authorization. It also works as a platform for online conferences. Therefore, it is one of the essential collaborative tools for teleworking.
Canva
Another graphic design software to consider is Canva. A platform with which you can create different designs optimized for different social networks. Although it also allows you to create posters, pamphlets, or other stationery designs. Canva is very intuitive and straightforward, so it is optional to have extensive design knowledge. In addition, a good part of its services as a collaborative design tool is free.
Mural
The mural contains templates of different virtual murals, where you can place text, multimedia content, images, videos, or icons. This helps to plan, design, and exchange concepts. In addition, it offers the possibility of establishing custom workflows.
These are just a few examples of collaborative tools that exist today. In a context marked by digitization, teleworking, or hybrid work environments, it is essential to have one of these options to improve team productivity and collaboration. Their proper functioning will also result in better employee satisfaction.