Top 5 ERP Softwares – Integrated Management Software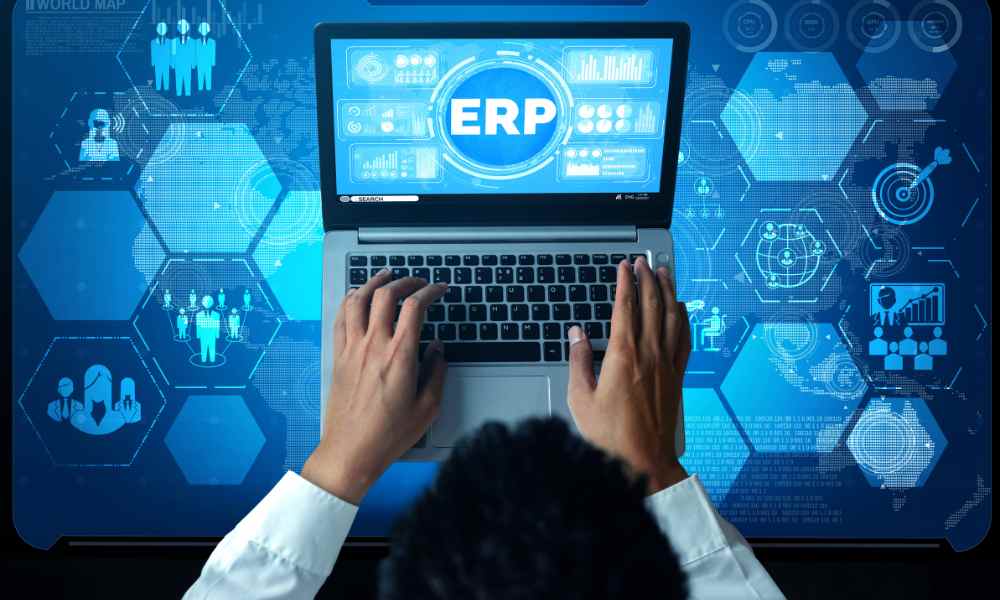 An integrated management software package (ERP) helps large organizations manage their operations within a single system. Good ERP software centralizes and simplifies employees' daily work with CRM, HR, accounting, supply chain management features, etc. Keep reading below for an in-depth review of each ERP software.
The Five Best ERP softwares
Here are the top 5 ERP software recommended according to their performance.
1. Oracle Netsuite
Oracle Netsuite is the top recommendation for ERP software. They beat the competition in almost every category.
Oracle Netsuite is fully customizable and designed to support growth. It's easy to add features and resources as your business grows. As such, they are perfect for medium-sized companies anticipating growth shortly.
Here are some industries that use Oracle Netsuite (and the list is growing longer and longer):
Marketing and Advertising
Agriculture
Government
Professional services
Restaurant and hotel
Construction
Engineering
Distribution
Biotech and pharmaceutical
Oracle Netsuite meets your needs, whatever your business. Some of the key ERP features of this solution include order management, financial planning, financial management, and production management. The software can support supply chain management, warehousing, and fulfillment needs.
You can manage your inventory from start to finish and all your logistics in real time. The software helps to maximize the efficiency of these processes.
Oracle Netsuite has built-in business intelligence. Thus, you can access visual analyzes of all your data. These reports allow you to make actionable business decisions.
2. Microsoft Dynamics 365
Microsoft Dynamics 365 is powerful, flexible, and reliable, like most Microsoft products.
It is used by some of the biggest companies in the world, such as HP, Coca-Cola, Lowe's, Delta, BMW, Adobe, UPS, etc.
It's different compared to other options on our list. Dynamics 365 isn't a one-size-fits-all product. Microsoft offers several product bundles depending on your needs. Categories include:
Marketing
Operations
Field Service
Finance
Trade
Human resources
Each comes with different applications as a suite of products. For example, Field Service has tools to manage assets throughout its lifecycle. Employee schedules contain detailed information on the serial numbers of the parts a technician needs.
Unlike other ERP solutions, Microsoft is transparent about its pricing and lists all prices on its website. It's complicated because each category has multiple prizes and individual prizes for each app in that category. You'll get discounted pricing if you already own qualifying Dynamics 365 apps.
3. SAP BusinessOne
Although ERP solutions have been used more often for more extensive operations, many vendors are starting to offer excellent solutions for small businesses. SAP Business One is one such solution. If your company has outgrown your existing tools or needs to consolidate your software onto a single platform, SAP Business One has precisely what you're looking for.
This software includes resources for sales, inventory management, CRM, finance, analytics, reporting, and more. It's an excellent full-service solution.
SAP Business One also offers industry-specific solutions. Choose from over 500 add-ons to customize your software for your business type or industry needs.
Another significant advantage of SAP Business One is its intuitive mobile access. You and your team can access the software from anywhere using iOS and Android mobile apps.
4. Wise 300
Sage 300 is one of three different ERP software solutions offered by Sage. This solution is designed for medium-sized businesses.
From managing finances to operations and inventory, Sage 300 is designed to help improve the total visibility of your business while maximizing return on investment.
Sage 300 simplifies your finances. It's an excellent choice for businesses that handle multiple currencies. You can even use it for various companies if you have subsidiaries or franchises. You will benefit from features such as Sage CRM, Sage Inventory Advisor, and Sage Payment Solutions.
Sage 300 offers intelligent enterprise resource planning for international e-commerce operations. You'll get real-time analytics and the ability to track and fulfill orders from anywhere.
5. Syspro
Syspro offers ERP solutions for small businesses, mid-sized organizations, and enterprises. However, their ERP software is designed specifically for manufacturing and distribution. If your industry falls into these categories, this is for you.
Syspro ERP is built with industry-specific features based on the business requirements of manufacturers and distributors. Typical industries in these two categories using Syspro include:
Automotive parts and accessories
Food and drink
Rubber and plastics
Industrial equipment and machinery
Packaging
Wrought metals
Electronic
Syspro ERP will improve your supply chain management and operational inefficiencies. You'll benefit from actionable insights and reports to make better business decisions.