What is Disaster Recovery – Business Continuity VS Disaster Recovery?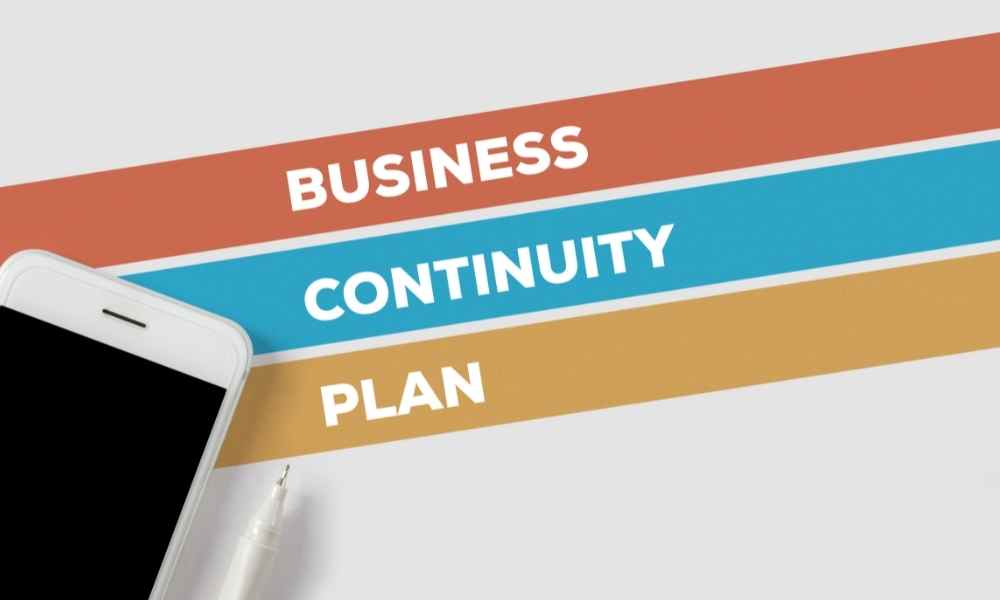 Many companies, organizations and public entities have been able to verify how an unexpected event or an adverse situation can put both the data and information stored as well as the continuity of work at risk.
Now more than ever, companies realize the importance of being prepared for the unpredictability of events.
Such transcendence has been exemplified in the form of the adoption of new work modalities, such as teleworking or remote work. In this sense, the suitability of implantation is apparent since it can help establish normality.
In this highly unpredictable scenario, data protection and business continuity are of particular interest since their vulnerability could pose a risk to the performance of the economic activity.
The importance of Disaster Recovery and Business Continuity
An increasing number of companies and entities are deploying remote jobs and opting for teleworking.
Beyond the current health crisis due to coronavirus, organizations are witnessing the significant advantages and possibilities that its implementation offers, among the most striking, the flexibility of jobs, the reduction of consumption and the streamlining of its technological environment.
To enable remote work and the facilitation of teleworking, companies are opting for virtualization solutions for their workstations since the impact of their advantages and benefits are immediate and visible. The clearest example that explains this immediacy is found in the fact that it enables and makes viable access to the desktop, documents and applications from any device, anywhere.
Therefore, the value that virtualization offers businesses in adverse situations is clear. However, the benefits and effects of other fundamental aspects, such as disaster recovery and business continuity, are only visible when needed.
This causes, by mistake, the preparation of anti-disaster recovery and business continuity plans to be left in the background. In this way, we will dedicate this post to demonstrating the importance of proper data protection management in the face of adverse external factors.
Disaster Recovery VS Business Continuity. Differences and role of virtualization
Both concepts, at first reading, may seem the same since both follow the same objective: resume work as quickly as possible during interruptions or incidents. However, they have differences that must be considered when adopting the best solution to deal with them. The key lies in the incident or "disaster" that occurred. Let's see it.
What is disaster recovery?
Disaster recovery contemplates a scenario in which a severe event or incident has affected the entire technological infrastructure of the company, ultimately preventing the resumption of activity. An example of this type of disaster would be the complete destruction of systems and data by a physical disaster or the infection of all of them by a computer attack.
What does business continuity mean?
Surely you have heard or read about the importance of ensuring or guaranteeing business continuity, which is a claim by more companies. Business continuity refers to situations in which the technological infrastructure is intact. Still, something prevents users from continuing to work usually.
The current health crisis is an excellent example of an unexpected event that is causing many workers to be unable to go to their offices and workplaces. Other circumstances, such as adverse weather conditions or a partial computer infection, can put business continuity at risk.
The Role of Virtualization: Supporting Disaster Recovery and Business Continuity
Both scenarios require data security solutions and a complete anti-disaster recovery and business continuity plan that allows the recovery of affected data and information. In this way, the aim is to deal as quickly as possible with those adverse situations that impede work, recovering everything that has been destroyed or infected.
However, virtualization takes on a supporting role in disaster recovery and business continuity. In the first case, the virtualization of resources allows desktops and applications to be moved to the data centre, allowing the start of workloads more quickly.
Second, in the case of ensuring continuity, virtualization will enable users to connect from home or elsewhere, remotely accessing their desktops and applications. For this reason, virtualization is advisable as a support element for data protection and disaster recovery solutions.
How to ensure disaster recovery and business continuity?
To deal with incidents or disasters, it is essential to have an anti-disaster recovery plan consisting mainly of data security solutions. These aim to apply an additional layer of protection on the stored data that allows them to be recovered if necessary.
In addition, as we have mentioned, it is advisable to have the support of virtualization solutions. A comprehensive and agile virtualized environment helps users get on with the job and, more importantly, ensures uninterrupted productivity.