What is Remote Work It's Benefits or Work Model?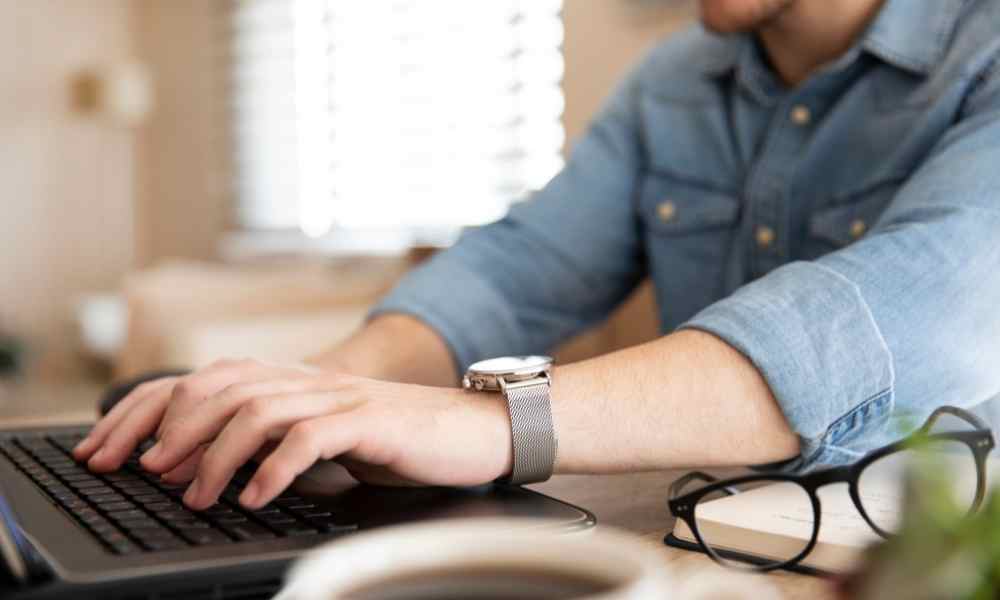 Working remotely has become a reality in various segments based on technological evolution and changes in people's behaviour. What was just a trend that managed to revolutionize several companies worldwide?
What is Remote Work?
The term remote work refers to any working model carried out in a place other than the company's headquarters. In other words, it is about carrying out your activities from home or in public establishments, such as co-working spaces cafeterias, among others.
In the past, companies relied heavily on having their teams physically inside an office, as there were no alternative ways to access information and interact with each other. However, this scenario has changed with more and more technological resources available.
Also Read: How Businesses Can Protect Their Digital Data
Working remotely with a team spread across multiple locations typically requires different tools to bring these professionals together. Communication platforms, file sharing and task management, are often involved.
Despite that, working remotely also poses some challenges for certain companies. After all, teams and managers must know how to adapt the way they carry out their activities to no loss of productivity from this model.
How Did Remote Work Become a Reality for Companies?
The need for social isolation after the Covid-19 pandemic forced many companies to migrate to remote work. Even those who had never tried this model began integrating it into their routines.
There will always be activities that cannot be done when working remotely. However, what has changed in recent years is the willingness of managers to regard that possibility in scenarios where it is possible but had not yet been used.
Much of this evolution is due to the possibilities offered by digital tools. It is no longer necessary to share documents physically since they can be viewed virtually from anywhere. Additionally, meetings can take place digitally via video conferencing.
Telecommuting has become a viable possibility for many companies that might never have considered this model in this new scenario.
What are the Benefits of Remote Work?
Remote work is not a simple reflection of change, and it only occupies this place because it provides a series of advantages not only for companies but also for their workers. In other words, with an exemplary implementation, it is possible to be successful on several fronts.
Below, we highlight the main benefits of working remotely in the office's day-to-day.
Resource Economy
It is expected that the expenses related to the maintenance of the office correspond to a good part of the recurring costs of a company. With the institution of remote work, it becomes unnecessary to have ample space to accommodate the entire team.
This applies to both the costs of physical space and its infrastructure. Companies can still keep a smaller office for other purposes, representing an excellent economy of resources.
Access to More Talent
Geographic limitations often prevent talent of all kinds from reaching your company. So, another benefit of remote work is that it can open doors to people from all places, as long as they meet the profile you are looking for.
This is true for hiring people who live in neighbourhoods further away from your headquarters. In addition, it is possible to extend the possibilities to other states and even countries.
Decrease in Distractions
The office environment is generally designed to maximize teams' productivity, but this does not always work. The proximity of people can cause distractions to become familiar and, therefore, the tasks are affected.
However, telecommuting offers a very healthy alternative in this regard. In other environments, people can be isolated, so they don't easily disrupt your production flow, especially if they have a suitable environment.
Healthy Balance for Life
Knowing how to balance personal and professional life is one of the most common topics of discussion in the business world. Fortunately, telecommuting has provided more effective tools to solve this problem.
Those who work remotely tend to have more time with family due to their proximity. Having the necessary equipment at home, you can also dedicate yourself to your activities whenever you need it, providing a healthy balance.
Elimination of Transport Time
Have you ever stopped to think about the time you and your teams waste travelling from home to the office every day? This gap is eliminated when we talk about remote work.
This time saving is very positive for everyone involved. People will have a more open schedule that allows new activities to be included and contributes to a better quality of life in general.
Customization of the Space
Another benefit of telecommuting is that each team member can customize their own space to maximize productivity and happiness. People no longer need to adapt to the office environment as they are free to build their workplace.
Comfort is one of the essential attributes of any job. Working in an uncomfortable environment contributes to the unhappiness of the professional, affecting his performance and motivation.
The popularization of remote work is a natural consequence of technological evolution and changes in people's behaviour.
Therefore, it is worth contributing with their membership as a good way of working in your organization to take advantage of its benefits. It is enough to prioritize productivity and communication between teams to do this.
Also Read: What are the Main Cyber Threats in 2022