5 Popular Video Marketing Trends For Business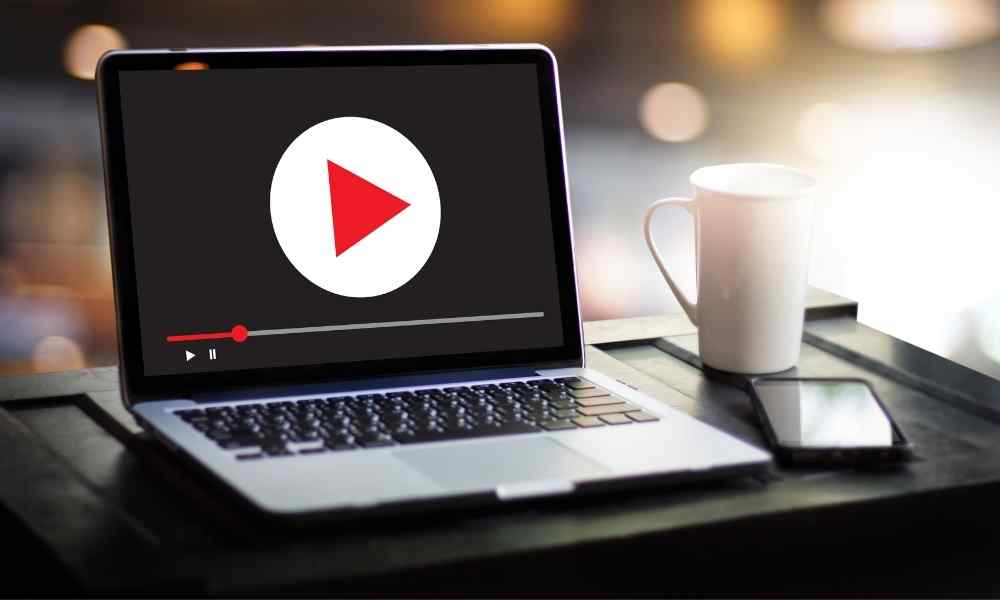 The marketing industry is constantly evolving and so are the tools and techniques used to market your product or service. What used to bring many customers a decade ago, no longer works today. Data, technology, trends and human behavior has influenced how we do things in this digital age.
If you want to stand out of the crowd, then it's time to start your YouTube channel and create videos that can attract more leads and help you gain a competitive edge over other companies. Here are five popular trends that will get you above the curve in the current era:
1. Live Streams
Live Streaming has become one of the most effective ways to create awareness about your brand since the covid-19 pandemic hit the world. It allows you to connect with your audience on an emotional level as well as build trust by showing them what you look like behind the scenes. You can use live streaming software such as OBS (Open Broadcaster Software) or Skype Video Conferencing to broadcast yourself while talking live on Facebook, YouTube Live, Periscope, Instagram Live, Twitter, Twitch, and so forth.
The covid-19 pandemic halted face-to-face events and experiences. Live videos have emerged as an effective way to connect with your customers continuously even when there are tight restrictions about interactions and movements.
For effective marketing, keep your live streams short and precise. No one wants to watch aimless videos that last for an hour. Also, it would be best to ensure you have a reliable internet provider. It is a turn-off to your customers if your live streams keep on going offline now and then.
2. Soundless Videos
Soundless videos in one of the top emerging video marketing trends in the current digital world. More and more people nowadays prefer watching soundless videos. They might be listening to their favorite music tracks on their phone and do not want any sound disturbing their music. 
To stay in the loop, you need to make videos that can pass your message without the need for audio. Making your marketing videos soundless-friendly might be the difference between your target consumer deciding to watch it or continue scrolling for better ones.
To ensure your videos are soundless, you need to add captions or words to help your viewers understand the message you are passing. Such videos will also be helpful to people with hearing problems.
Adding captions to your videos is simple. All you need to do is to get yourself the best online video editor. With a video editor, you do not need to download any software on your phone or PC. You can do all the editing on the cloud, making it hard to lose your editing progress due to power outages or any other problems. 
3. Quality
Quality is another important factor that makes a good impression on your potential clients. If you are looking to increase sales, then you should invest in quality videos. As such, you need to buy high-quality equipment and hire professional videographers who know what they are doing. 
You can always find affordable options from reputable manufacturers and vendors. But, don't settle for anything less than the best. Hire professionals who have experience in this field and can deliver quality results. If you can't afford the services of a professional, there are countless tutorials on YouTube that can teach you how to do so. We also have several free video editing tools online that will help increase the quality of your shoots.
Nowadays, no one is interested in watching low-quality content. So, you need to make sure that your videos are clear and crisp. Not only should they be clear, but they should also be creative. Don't use the old boring marketing tactics. Find something funny or relatable to your audience.
4. Video Length
The length of your videos plays a very big role in determining whether your videos will go viral or not. Most people do not have 30 minutes or an hour to spend watching a single video while they have countless options. Their target is to watch as many videos as possible online to know what's popping up on the streets. Hence, they can spend all their time watching an advertisement.
As a rule of thumb, ensure most of your videos are 30 seconds long. If need be, you can extend them to about 5 minutes, but not more than that. Your script should be able to pass the message to your consumers in a short period before they get bored and scroll down. If it can't then you can try breaking your videos into separate parts.
However, posting too many videos at once can also backfire. People may become overwhelmed when they see too much information at once. Therefore, try to avoid posting too many videos at one time. Instead, stagger your posts over different days. This way, your followers won't feel bombarded with too many videos at once.
Besides, you should also invest your time and money in promoting your videos. Taking the help of professional SEO services helps to promote your videos. 
5. Social Media Integration
Social media has become the number one source of traffic for businesses today. It is where we share our thoughts, ideas, and opinions with others. And if you want to stand out among the crowd, you need to integrate social media into your videos. By sharing your videos on Facebook, Twitter, Instagram, etc., you can reach millions of people.
As you post your videos to social media, make sure they are optimized for that specific platform. A video that will work on YouTube might not work on TikTok or some other platform like Instagram. For instance, TikTok videos need to be mobile-friendly. You need to resize them to fit perfectly on a mobile screen. They also need to be short and funny.
Remember to add hashtags to your videos. Hashtags allow users to easily search for topics related to your videos. When someone searches for a hashtag, your video will appear in the list.
Conclusion
A good video marketing strategy is essential to any successful business. However, it takes time to build up and master a specific strategy. The above top five trends will give you an edge over your competitors. With these trends in mind, start creating great videos that will attract new customers and keep your existing ones coming back.