Ways to Use Technology in Business Growth Strategy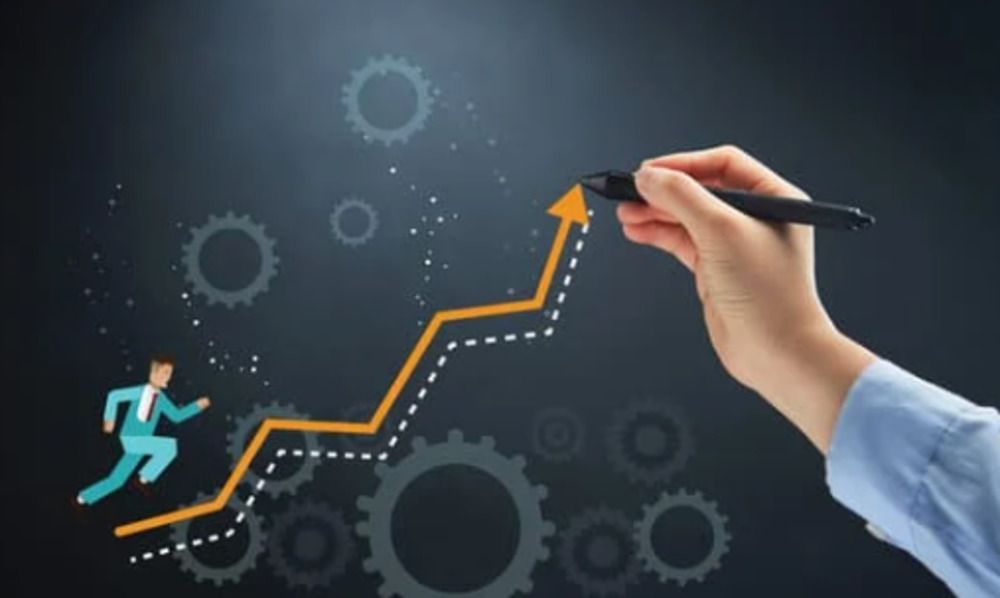 Technology is rapidly evolving, and every business needs to keep up. But where do you start? From utilizing various marketing strategies to optimizing workflows, using technology in your business growth strategy can help you maximize profits, efficiency, and customer engagement.
Below, we explore how businesses of all sizes can use technology to grow their operations, build a strong Internet presence, or use robust data analytics solutions. Whether you're a startup just getting started or a midsize company facing expansion challenges, these insights will give you the insights you need to succeed in today's digital world.
Web page
Creating a website is essential to incorporate technology into your business's growth strategy. A website can serve as a virtual showcase for your business and help you reach a wider audience. Your website should be designed to provide a great user experience and provide visitors with valuable information about your products or services.
You can launch an eCommerce website if you market tangible products, allowing customers to buy products directly and increasing your sales and revenue. In addition, you can use your website to collect valuable data about your customers, such as their demographics, preferences, and behaviour. Data can help you get to know your customers better and tailor your marketing strategies accordingly.
Mobile apps
Mobile apps allow customers to access your products and services on the go while providing a highly personalized user experience. By leveraging features like push notifications, geolocation services, and in-app messaging, businesses can create custom mobile apps tailored to their specific needs and goals.
If you want to take advantage of technology for the growth of your business, you can contact a technology company that offers mobile and digital application solutions. They can help you take your business to the next level by creating a mobile app to improve customer engagement and loyalty while growing sales and revenue.
Video marketing on YouTube
Another effective way to use technology in your business growth strategy is to harness the power of video marketing on YouTube. It has more than two billion monthly active users. Therefore, YouTube is a great platform to showcase your products or services to a mass audience.
Creating engaging and informative videos can promote your business and build your brand. You can create videos that showcase your products, explain how your services work, or share customer success stories. Videos can effectively connect with your audience on a deeper level and build trust with potential customers.
Posting videos to YouTube and embedding them on your website can be a great way to reach new customers, build brand awareness, and grow your business.
Cybersecurity measures
It is essential to protect your business with strong cybersecurity measures. As more companies move their operations online and rely on digital services, they become vulnerable to cybercrime. Therefore, protecting your data and keeping customer information safe is essential.
It includes investing in reliable antivirus software, implementing firewall security measures, and using third-party services like malware protection. You should also educate your staff members on the importance of protecting customer data and make sure they know the potential risks associated with operating online.
Email marketing
Email marketing can be a valuable tool for businesses to reach potential customers, build relationships, and promote products or services. You can create particular messages tailored to the needs and interests of your customers by taking advantage of email lists and segmenting contacts. Additionally, email marketing allows you to track results to monitor the success of your campaigns.
You can also use marketing automation tools to optimize your email campaigns and make them more efficient. For example, you can set up automatic emails to be sent when customers make a purchase, follow up after they fill out a form on your website, or send promotional offers to loyal customers.
However, always ensure your emails comply with GDPR and other data protection laws.
Custom landing pages
Custom landing pages are one of the effective ways to capture customer information and convert visitors into leads. By creating custom landing pages for each of your products or services, you can provide potential customers with relevant and engaging content. You can also use landing pages to collect customer information, such as email addresses, to create highly targeted campaigns and reach potential customers directly. Additionally, A/B testing tools can help optimize your landing pages and maximize conversion rates.
You can also use landing pages to acquire leads. For example, you can create a lead generation form on a landing page to collect customer data. You can effectively build a database of potential customers and target them with personalized campaigns.
Social media management
A social media presence has become crucial for businesses of all sizes. You can use social media platforms like Twitter, Facebook, and Instagram to promote your products or services, engage with customers, and build your brand. You can also use social media to monitor customer feedback and gain insight into customer preferences and buying behaviours.
Social media management tools can also help you automate tasks like posting content or responding to customer messages. You can save time and effort, allowing you to focus on core business activities. Using analytics tools can also help you track the performance of your social media campaigns' performance and measure your efforts' success.
Link building
Link building is an effective way to generate targeted traffic, increase your web page ranking, and grow your business. By leveraging backlinks from relevant web pages, you can improve your web page's visibility in search engine results and attract potential customers. Link building can also help you build relationships with other websites in your niche and create opportunities for collaboration.
You can also use link building to increase the authority of your web page, making it more likely to rank higher in search engine results. Also, link building is a profitable strategy that allows you to get the maximum return on your investment.