10 Best Ideas for Freelancers to Start a Business Using Only a Computer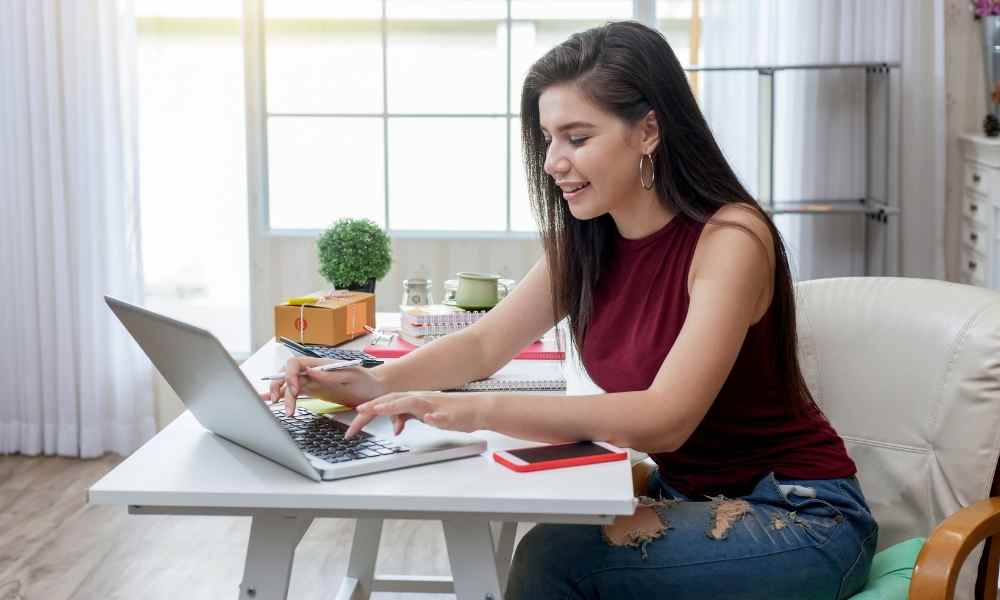 The term digitization is on everyone's lips. With the pandemic outbreak, the majority of freelancers and small businesses had to digitise their activity at a forced pace. Those who did not create their website or increase their network presence were forced to work with new tools such as the QR for their restaurant menus or online reservations.
However, digitization opens up a range of opportunities for freelancers that go far beyond social networks and creating a website. The new economy now moves on the Internet, and thousands of businesses have been created in recent years in the heat of new technologies. Startups and large technology companies are the best known, but many other niches do not require significant investments beyond a computer and a good Internet connection.
What is necessary for this type of business is to make use of attraction marketing, which, as Pau Forner explains in his book '10 keys to success to attract visitors who buy', "consists of identifying, creating and positioning content to attract visitors, catch them and turn them into customers." The process is always the same, but the ideas and activity niches multiply every year.
Next, this newspaper compiles the ten business ideas that any freelancer can undertake from home and only a computer.  
Ten business ideas that freelancers can start with just a computer.
1. Dropshipping
One of the booming digital businesses is, without a doubt, dropshipping. It is an online store in which the products are not in stock, but the merchandise is purchased from a third party, and it is this person responsible for sending it directly to the customer.
This type of trade has minimal risk since at no time is it necessary to carry out a previous investment in the products. The most important task that the freelancer must perform is analyzing the market and deciding which niche he wants to work in.
2. Creation of Content for Social Networks
The management of social networks is increasingly demanded by all types of companies, from multinationals to small businesses. For this reason, in recent years, the Community Manager and the Copywriter figure have become essential.
With only a computer, a high level of writing, and excellent knowledge of the digital world, it is possible to reap success and generate income for a minimum investment. The essential thing in this type of business is to work on your brand and create the highest quality content to increase your client portfolio.
3.Digital Marketing
Another of the most demanded services is managing, developing, and implementing different marketing actions. There is the possibility of working in a marketing agency; being self-employed, you can also start your agency and become a true guru in the sector.
The essential thing, in this case, is to be up to date with all the necessary work tools and all the marketing actions that can – and should – be carried out so that your clients meet their objectives.
4.Training Courses
If you are an expert in any subject and want to share your knowledge and help other people achieve success in some sector, creating and publishing training courses is a business you can undertake as a freelancer. That can give you many benefits if you work at it.
If you want to do written training courses, a computer will suffice. Of course, it will be essential that both the writing and the structuring of the content have excellent quality, or it will be more challenging to stand out from your competitors. If you are looking to stand out from the first moment, investing in a camera and taking training courses with audiovisual content will help make the push much more significant, and success will come much sooner.
5.Web Design and SEO Consultant
Digitization has led companies to the need to enter the online world, which implies, in most cases, having an updated website and being present as much as possible on the Internet.
If this is your field and you want to dedicate yourself to it, you can do it autonomously and with few resources.
6.Nutritional Advice
If your knowledge is dietetics and nutrition, perhaps it is the perfect time to start that idea that has been around in your head for so long, which can help you generate significant income from home.
It is a case similar to the previous one since you will be able to expand your patient portfolio without depending on the location and only by using your nutritional knowledge. In addition, it should note that it is a booming sector since more and more people turn to a specialist to improve their lifestyle and health.
7.PPC, Google Analytics, and Advertising
Advertising has always been one of the sectors most in demand by companies, businesses, and freelancers, but what is clear is that thanks to digitization, more ways of advertising have appeared.
It is already possible for an advertiser to work from home in part thanks to new methods such as PPC or tools such as Google Analytics, and he does not need more than a computer to satisfy the needs of his clients.
8.Communication Management
For those communication experts who seek to carry out their work on their own, it is also a good business idea to start a small communication agency in which it is not necessary, at first, to hire any workers.
With your communication skills and experience in the sector, you will be able to become self-employed and manage your clients' communication from anywhere. Of course, as soon as your business begins to grow, you will most likely need to expand your team to make your project a success.
9.Blog Monetized and With Affiliate Marketing
Opening a blog and writing on it may, at first glance, have nothing in common with a business. However, there are more and more opportunities in this world. Perhaps by writing one article after another and without taking any other action, you will not be able to see results.
You will be able to turn your blog into a business using monetization, advertising, and affiliate marketing. Of course, before resorting to these tools, you must create quality content, work on SEO, and fine-tune your blog, both inside and out.
10.Travel Agency
If travelling is one of your great passions and, at some point,  ​​opening your travel agency has crossed your mind, you can start by starting your small business from home to turn it into your most significant source of income.
It is unnecessary to start big, and you can do it by advising your clients, sharing your experiences, and organising trips. Something that, without a doubt, you can do with just a computer.