How to Retain Customers Most Simply With Email Marketing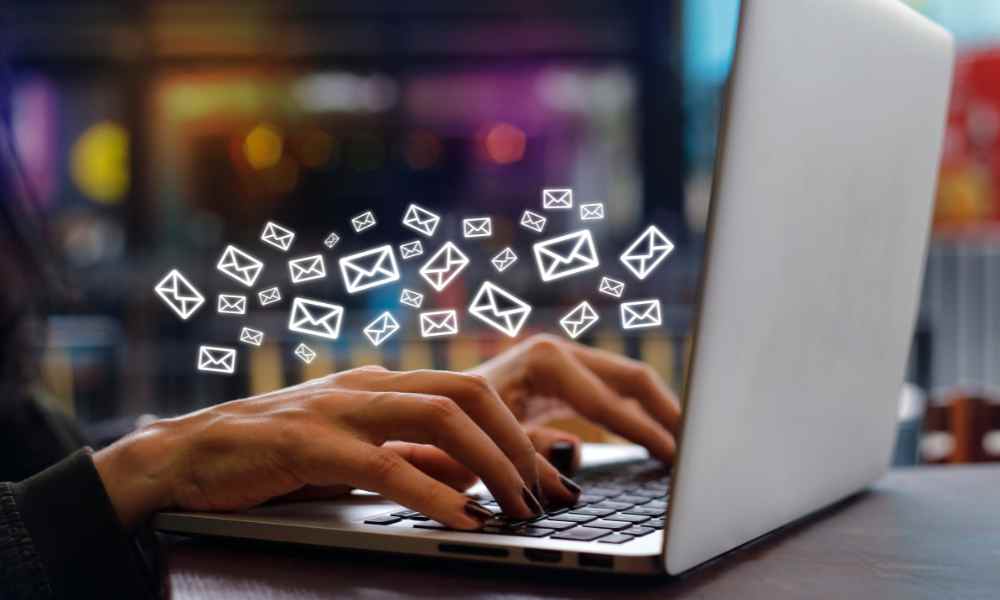 The Internet opens up a world of infinite possibilities in terms of communication, and companies can only join these new currents. At the gates of 2023, it isn't easy to find a successful company that does not follow a strict email marketing strategy, and if you have not yet implemented it in your business, this interests you!
Today we tell you everything you need to know about email marketing, what it is, how it works, and how to start an effective strategy so your clients never forget about you.
1. It is important, but what is Email Marketing?
Email marketing is more than sending commercial emails to customers or potential customers who have registered or provided their data and consented to this type of communication. The objectives of this type of email can vary, ranging from sending promotions, offers for members, campaign communication, or exclusive content. However, they all pursue a great common goal: to retain customers.
Customer loyalty is the probability that a customer repeats his purchase in a company or brand as a sign of his satisfaction with the purchase process and communications.
Knowing this, it is easy to understand everything email marketing can bring to a company. Let's see it!
2. Why implement a mailing strategy in your business?
Sending commercial communications can help you gain visibility, sales, and, most importantly, reputation among your customers or users. But we also give you 5 specific reasons to join this trend:
It is economical: Email marketing is one of the cheapest direct communication channels, even being able to do it yourself ( we will tell you how later).
It is profitable: Precisely because it is cheap, it is also very profitable. With little investment, you can achieve tremendous results, multiply the flow of purchases and promote the company at the desired times.
You can automate and monitor: Email marketing allows you to anticipate events and schedule content. In addition, you will be able to measure the results of each campaign, discover what works and what does not, and redirect your strategy.
It is super effective: Keep in mind that with this strategy, you start from the premise that the users who are going to receive your communications are interested in them (they have previously signed up or have provided us with their information), so your messages will have an impact real in your consumers. For example, compared to social networks, email marketing converts 3 times more communication recipients into real customers.
It is customizable: You decide what to say and how to say it. You can go one step further and exploit this resource to humanize your company and get closer to users. Remember their birthdays, congratulate them at specific times of the year, or send them exclusive content as a thank you for being there. Use a different strategy with each group of customers based on their relationship with your company.
3. Types of email marketing emails
3.1. Welcome email
The welcome email is an email that is sent when a user registers on a mailing list or provides us with their data, thus confirming the subscription. It is the user's first contact with our email marketing strategy and is normally used to convert the subscriber into a customer from the first moment. For this reason, they usually include personal offers and promotions, information about products, selections of articles, etc.
The welcome email is a great opportunity to present your brand, its services and products, and its values, explain the next step you want them to take, or call direct action through buttons and shortcuts. The most important thing about the welcome email is to send it quickly, especially so the client can ensure they have registered correctly. Other aspects to consider are, for example, facilitating access to social networks to deepen the relationship.
3.2. Newsletter
The newsletter or bulletin is an ideal mailing list to strengthen customer relationships. It is carried out periodically and includes valuable, educational, and informative content about products or services. If the company has a blog or news portal, the newsletter is a fantastic way to generate a flow of visits to those sections.
3.3. Offer or promotional email
The offer email is perhaps the first to consider when considering an email marketing strategy. However, it is important not to stop there and exploit the rest of the typologies. These offer emails are focused on promoting specific products or services. They are emails that seek conversion and purchase. To do this, they include access to the web, call-to-action buttons, product images, etc.
Normally they are sent to deliver specific promotions, sales, or discounts, but also new launches or to promote certain products.
3.4. Email of satisfaction with the services
Satisfaction emails are sent after the customer has interacted in some way with our products. They can refer to the physical or online purchase process, customer service, or products.
3.5. Automated email
Automated emails are a brilliant way to personalize the strategy with each of your leads or clients. These emails are sent automatically when the user performs a specific action, such as consulting a product, adding articles to favorites, or searching for information.
4. Let's do it! So you can start your email marketing strategy
There are specific platforms for generating commercial emails that will allow you to create eye-catching emails that resonate with your customers. The best-known platforms are Mailchimp, Sendinblue, Acumbamail, and GetResponse, although there are more. On its web pages, you can easily follow the steps intuitively until you get your final design.
When choosing which platform to work with, check their plans and consider aspects such as the number of contacts, the number of emails you plan to send, or the language. On its platform, you can easily manage everything, from the design of each email to the contact base, always following the General Data Protection Regulation (EU).
Contact list
Personalized design
Templates
Subscriber forms
Contact Management Tools
Monitoring tools
5. Tips for your email marketing strategy
Finally, before launching into the design and sending of mass emails, remember the following:
5.1. Keep in mind who you are going to send the email to
Think about the desires of your consumers, their tastes, and what they would like to receive from your company. Your emails will arrive along with many others from other companies, work, and friends… Make sure that the content you send them interests them and personalize it, starting with the subject.
5.2. Focus on what you want to convey: less is more
Do not make excessively long emails; limit yourself to counting only one thing in each. Do you want to redirect to a purchase page? Do you want the user to visit your blog? Be clear about the objective of each email.
5.3. Nothing to harass
Making you remember is fine, but without going overboard. An excess of emails can generate disinterest and cause your customers to cancel their subscriptions. Prioritize topics and schedule shipments. Lastly, include the unsubscribe option at the bottom of each email.
5.4. Mobile first
Think about how you consume information yourself and how you check your email. You will realize that you, like the majority, check your inbox from your mobile phone, and that is, the opening rate on smartphones doubles that of the desktop, with an upward trend.
All this highlights the need to adapt content to current consumer trends. The "mobile first" implies designing with a majority consumption of mobile phones in mind.
5.5. Get involved with the client
One of the things that is sometimes overlooked in email strategies is that the conversations must be two-way. It is not enough to send our communications to subscribers but, as companies, we must know how to listen to them. Forget "no reply" and provide alternatives for users to contact you effectively.
6. Go ahead with the mailing!
With this in mind, all remains is to put an eye-catching subject for each email and design it according to your brand, personality, and what you want to communicate. Practice makes perfect, so don't despair.