Uses of 5G: What Kind of Applications Will this Technology Enable?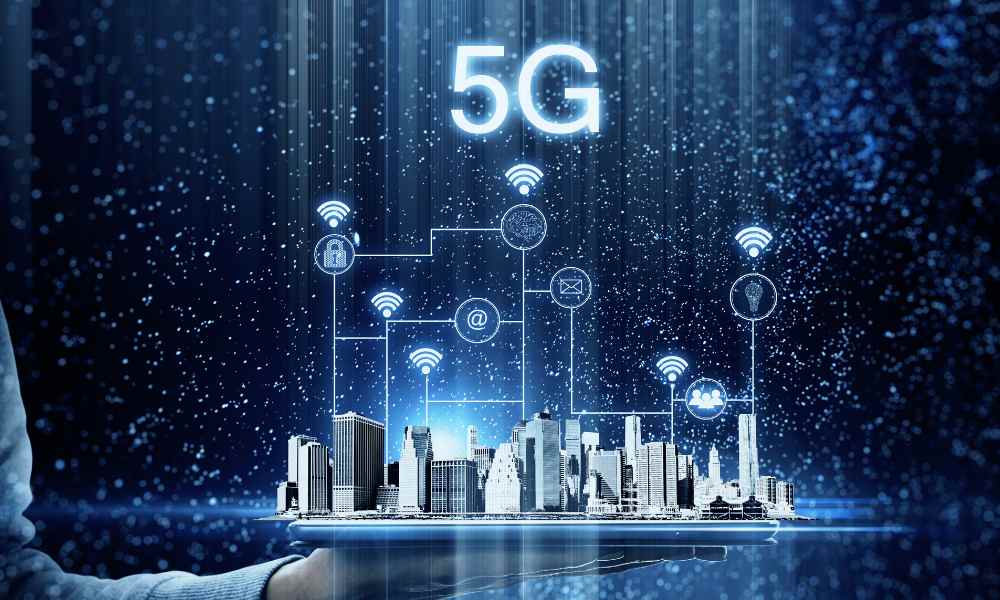 5G technology has arrived to revolutionize the way we interact with different connected devices. With exponentially higher mobile bandwidth than previous generations, 5G usage is skyrocketing, offering the space for multi-application development in all business sectors. 
One of the biggest benefits of this technology is the ability to handle many connected devices simultaneously. This means that the new connectivity, based on 5G, makes it possible to operate with multiple IoT (Internet of Things) devices in our daily lives and in the business environment.  
Uses of 5G: Some applications that this technology will allow
The low latency, in this case of one millisecond, will allow a practically instantaneous response to any device connected to the network. On the other hand, the capacity of 5G to connect a minimum of one million devices per square kilometer will be the main pillar of the Internet of Things (IoT), which promises to interconnect a system of machines beyond our computers and mobile phones. But what applications will 5G technology enable? These are some examples: 
Health
5G is called to transform the most strategic sectors of society, and Health is one of them. The potential offered by this technology allows the integration of applications such as wearables or remote equipment equipped with Artificial Intelligence.  
This advance allows the ubiquity of professionals, vital to perform operations and surgeries regardless of the distances and kilometers separating patients and physicians.
Robotic surgery has experienced a quantum leap in terms of efficiency and effectiveness. In addition, 5G technology enables real-time transmission of high-resolution images and telemetry data from the robot to the surgeon. This means the surgeon can see what is happening during the procedure and make informed decisions in real-time.
This digitization process has been accelerated with the irruption of the pandemic, a turning point for implementing digital tools and techniques in Health.
In short, technologies such as IoT, Big Data, and AI are laying the foundations for transforming the healthcare sector that we so desperately need as a society.
Smart Cities
It is not surprising that large aggregations such as cities have become another expression of this paradigm shift. The evolution of society and technology have already converged on completely new urban models, which we know today as Smart Cities. But how do smart cities impact society?
The most disruptive technologies are put at the service of municipal management. One of the main uses of 5G is that it allows cities to have connected infrastructures. They also improve the quality of life of citizens, services, communication, and mobility, as well as the creation of new tourist experiences, promotion of the local economy, and greater participation of citizens in all kinds of projects that concern their city.
Some of the digital solutions that support a Smart City project are:
IoT: Acoustic and atmospheric sensors, smart buildings, waste management, smart irrigation, public lighting, managed traffic, connected vehicles, patient monitoring, and digital social services.
Automation: remote controlled traffic operations, intelligent parking, and traffic analysis.
Cloud: Digitization of processes and citizen management and security and citizen planning.
Big Data & Analytics: Tourist segmentation, smart tourist destinations, citizen and visitor profile, event impact prediction, and visitor profiles.
Social Networks: Monitoring of public initiatives, communication between Administration and citizens, social trends, and citizen opinion analysis dashboard.
Artificial Intelligence: Helps human capabilities, chatbots between user and machine, and emergency systems.
Virtual reality and gaming
Virtual reality and gaming are other applications that can take advantage of 5G capabilities. Users experience virtual reality with excellent image and sound quality thanks to greater speed and bandwidth.
Increasingly present in business, virtual reality offers a very realistic vision or online experience in which there are no geographical barriers. It transports the user to a different world, in a fictitious way, through the use of virtual reality glasses, suits, or gloves to facilitate a better experience. All this without delays or connectivity problems.
For its part, 5G takes the video game industry to the next screen. The ability to render virtual and augmented reality games in the cloud and with minimal latency heralds a new golden age for the industry. Interactivity and real-time response capacity are characteristics of the gamer world arousing so much interest among the young and not-so-young.
In short, combining virtual reality and gaming with 5G technology can provide a completely new and immersive gaming experience: more realistic, interactive, and socially connected.
Retail
5G in the Retail sector has a great impact because it provides faster connectivity, which allows new commerce and more interactive and personalized shopping experiences. Companies belonging to the Retail sector are at a time of taking advantage and maximizing technology to evolve towards the future. There are many possibilities that 5G brings to this sector.
We are heading towards a hybrid future where there will be space for both channels (physical and online), and the boundaries between them will be less clear.
Some ways in which 5G can transform Retail are:
Facial recognition: Based on AI to improve the customer experience. Through data analysis, they identify the customer and personalize the offer.
Technology at the point of sale: 5G drives automation in the store, allowing retailers to operate with fewer staff and offer a more efficient shopping experience. Autonomous stores: Scan&Go, interactive kiosks…
Real-time communications: Stores can improve communication with customers in real-time. For example, they could send customers personalized push notifications based on their store location.
Faster Mobile Payments: 5G improves the speed and reliability of mobile payments, enabling retailers to offer a faster and smoother in-store checkout experience, reducing queue times, and improving checkout efficiency. Transaction.
Logistics
IoT and 5G have revolutionized the logistics industry, allowing full control of products throughout the supply chain and automating complex processes that depend mainly on the human factor. In addition, connected devices improve warehouse management, help prevent product damage, and optimize transportation. The major challenges facing this sector are:
Digitization of the supply chain.
Improved user experience: real-time tracking, vehicle communication, augmented reality system…
The last mile.
Bet on sustainability.
Digitization of the employee.
Industry standardization.
There are many companies and sectors in which the use of 5G directly impacts, always seeking better efficiency and productivity of critical business processes. Some multiple applications and developments are configured in the heat of this technology, which has not stopped growing and expanding throughout the business fabric. IoT, AI, Big Data, and Edge Computing … require 5G for their implementation.
The real challenge for any company is to last over time, which inevitably means being more efficient in all areas. And this path will be covered yes or yes with 5G technology.