How to Gain Followers on Instagram For Free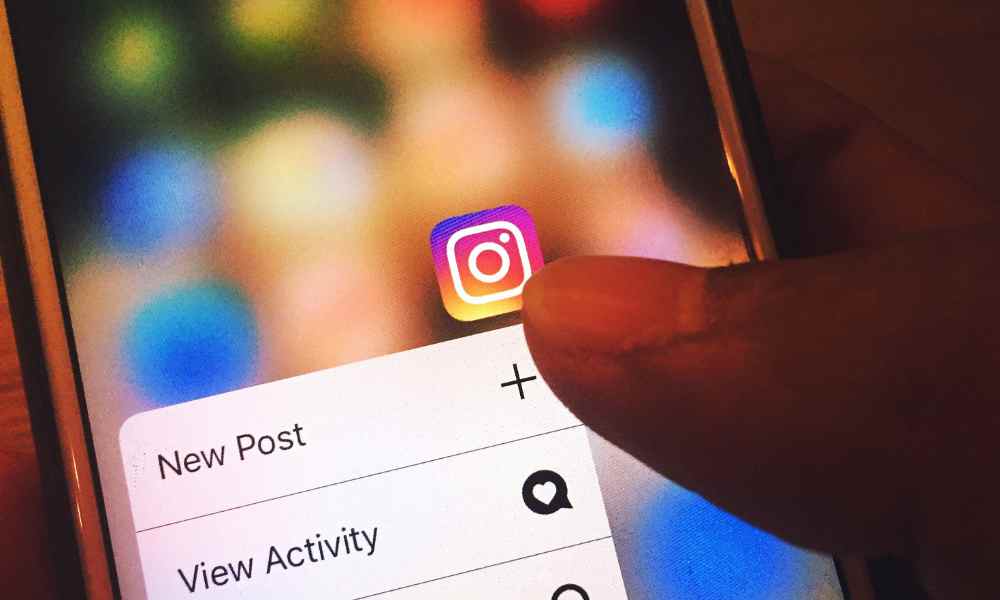 One of the concerns of many companies when they start their journey in social networks is how to gain followers on Instagram or another channel quickly.
In this article, today I tell you how to have more followers on Instagram for free.
How to gain followers on Instagram: what to do and what not to do
As a Social Media agency, many of our clients ask us if they want more followers on Instagram because their competition outnumbers them.
Sometimes, they only look at the number of followers as a reference point to assess the relevance of the account.
However, the fact that your competition has more followers does not mean that their followers buy more or that the account is more relevant. Why?
Do you have access to your competitor's directly attributable to Instagram organic sales figures to confirm this?
Do these followers interact with the brand? This is where the famous engagement comes into play.
Engagement influences followers
Engagement is a metric that indicates the level of loyalty of your followers to the content you publish. There are two main ways to calculate it:
Interaction (likes + comments + saves) / Reach * 100 = %
Interaction (likes + comments + saves) / Followers * 100 = %
Some experts recommend also including video views, and I leave it to your choice.
A reasonable engagement rate would range from 1 to 3.5%.
You can do it for a single publication and measure its performance, or do it from time to time (for example, monthly) and see the evolution.
Ok, once explained what engagement is and how to calculate it: What influences followers? Well, it is an objective metric that you can use to see if your competitor's followers are of quality or not.
Keep this in mind: the higher the number of followers but the same level of interaction, your engagement will decrease, so these followers you gain are low quality.
Calculating the engagement with the followers and with the data of likes, comments, and visualizations* (since you will not have access to their reach metrics or the saved ones), you will be able to find out if their followers are better than yours.
In a specific case, an Instagram account we managed from the marketing house with 5k followers and an engagement of 2.7% told us that they wanted more followers because their direct competitor had 20k followers… Analyzing the competitor account, we saw that despite those 20k followers, His engagement was barely 0.3%… His followers didn't interact with the account at all!
In this case, you, as a business owner, in which of the two situations would you like to find yourself? We are clear…
Strategies to increase followers on Instagram
Once we have seen how engagement and the number of followers are related, I will tell you how to gain followers on Instagram for free and without bad practices.
Good practices to get real followers
1. Optimize your bio
Highlight essential business information briefly and clearly. Take the opportunity to highlight what differentiates you from the competition.
Include keywords that help you rank.
Add contact information, such as telephone, Whatsapp, and location…
Remember to add a link.
2. Always present the stories
Post between 1 and 4 stories a day.
Encourage your users to interact with different interaction dynamics and stickers.
Plan and schedule your stories ahead.
3. Create valuable content
Create tutorials about your product or service.
It shows different applications of the product in different situations.
Listen to your users (what do they usually ask you in comments or messages?) and create content that answers their questions.
Join the trending formats. Right now, the reel.
Take advantage of viral audio to have a greater reach and encourage the discovery of accounts that did not follow you.
Please use quality content: do not use third-party pixelated or blurry content.
Be original by creating your own Instagram filter.
4. Interact with users
Remember to reply to messages and comments. This will improve the image and perception of your company, and they will be more likely to recommend you positively.
Interact with followers who comment on your posts on their profiles.
Comment or like posts from accounts related to your business.
5. Use the right hashtags
Select hashtags relevant to your business and go niche rather than general hashtags. For example, it will be easier for people to find you if you search for the hashtag #agenciamarketingdigital than #agenciamarketing or #madrid.
Bad practices to get followers
1. Buy followers on Instagram
Repeat after me: I WILL NOT BUY FOLLOWERS.
They are primarily bots so that they won't leave likes, see the stories you upload, or leave accurate comments.
Since these accounts do not interact with you, Instagram will stop showing your posts to other followers or charges, and you will lose relevance.
In short, it does not work, and you will only lose money.
2. Gain followers through the contest
Doing a raffle from time to time or on a special occasion is fine, but doing it frequently can even lead to losing sales if you constantly give away products.
Raffle or give away something related to your business; it can be of little value. In this way, you will attract people interested in the product and in the sector in which you operate, discovering your account and avoiding sweepstakes, those people who stop following you or silence you when the contest ends. You will only add followers who will not interact with you, and you will decrease your engagement.
3. Use banned, prohibited or generalist hashtags
If you use the hashtags that everyone else uses, you will compete among hundreds of thousands of posts every second and lose your post almost instantly. They will need help finding you through general hashtags.
You will lose reach and account quality and may even cancel your account if you use hashtags that are banned or prohibited by Instagram. Some of them are #anxiety, #bitcoin or #pov.
Now that you know how to gain followers on Instagram, I want to emphasize that it is not achieved overnight.
It is necessary to establish a sustained content strategy and spend time and effort to pamper and take care of the account. And above all, patience.