What is Process Automation and How it is Executing in Organizations?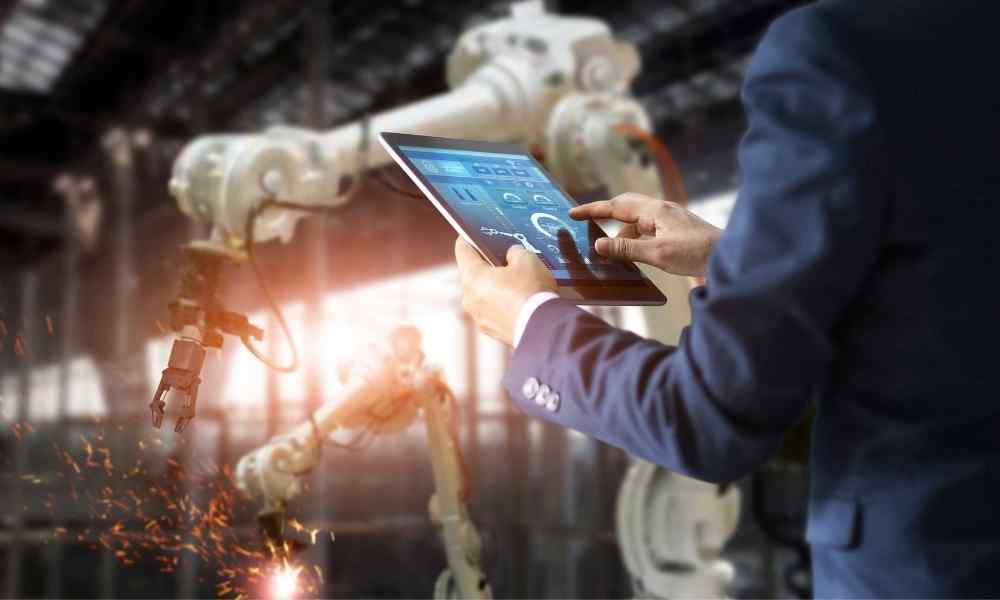 Automation is critical in industry and is a rising significance among industrial businesses. The interest of organizations in technologies that enable automation such as IoT, Artificial Intelligence (AI) or Blockchain is due to the benefits they provide. Outstanding advantages in many respects, but above all in time and cost savings.
Process automation uses new technology to create more efficient processes, optimized and error-free. The automation process eliminates human intervention in many repetitive tasks, from designing email marketing chains to easier accounting.
What is process automation?
Process automation speeds up the execution time of activities in a company, such as, for example, specific administrative processes that drive the effectiveness of many operations in a company.
The market is increasingly competitive, and the only way not to stay in last place is by using technological tools that might seem like the future but are part of our present. We want to understand that technology investment is the pillar to be sustainable shortly and evolve with this premise.
In this way, automation enables companies and their workers to focus on other more complex occupations and move towards meeting objectives efficiently.
Today, companies need to carry out industrial automation processes through industrial automation systems to take advantage of these benefits.
What is an industrial automation system?
Industrial automation systems are systems used to monitor and control a process, machine or device computerized to perform functions or repetitive tasks. They have the objective of operating automatically to reduce and improve human labour in the industry.
They replace the repetitive and mechanical tasks mainly that a person performs and the decisions he makes in the manufacturing processes. This is accomplished through the use of powerful machinery and programming logic commands.
One of the most apparent trends in recent years is digital transformation: technological tools that allow companies to gain efficiency and optimization of resources. While this transformation includes an organization's digital presence, it is not limited.
One of the most valuable tools, especially for small and medium-sized companies, is process automation. Most organizations already know the benefits of applying automation to physical jobs through robotics.
However, new technologies are increasingly expected to provide automated solutions that also involve cognitive processes (for example, data collection).
Benefits of an industrial automation system
Different companies such as Sure Controls and Big Sky Engineering, and the Encyclopedia Britannica organizations implement a system of these characteristics due to the following advantages they provide.
Minimize the risk of errors.
Process automation enables the creation of an efficient workflow. Forget about those communication inconveniences where the same information is shared through different means (mail, word documents, drive). It becomes difficult to track all the information on the same subject.
Boost productivity
Eliminating repetitive processes allows people to work in a more efficient and optimized way. Thus, automation eliminates repetitive and predictable tasks that have to do with physical work, data or information processing.
Quality
Through adaptive control and monitoring in different stages and industrial processes, these systems eliminate human error. In this way, the quality and homogeneity of the products offered are improved, and performance is not reduced after several hours of continuous work.
Lower operating costs
The cost of labour that some manual tasks have is relatively high, and this is the first thing to be reduced when we automate the departments' processes in a company.
Control in the Process
The software that helps us automate the processes of our company will always be focused on offering us a complete and real-time view of what is happening in it.
Flexibility
Executing a new assignment in a traditional presentation chain involves hours or days of user training.
On the other hand, with an automated system, reprogramming a robot or a machine is a fast and straightforward process that provides greater flexibility in the production process. 
Security
It is safer to use robots in production lines with dangerous working conditions for humans.
In the United States, the Occupational Health and Safety Act was enacted in 1970 to improve job safety and protect employees. Since its approval, it has promoted automation and robotics in the country's factories and the use of automation systems.
Automation, in many cases, eliminates human error in repetitive and predictable processes. In this way, companies that take the steps towards automation will achieve a competitive advantage over those that do not.