What is Google Ads, How Does it Work, and How Much Does Google Ads Cost?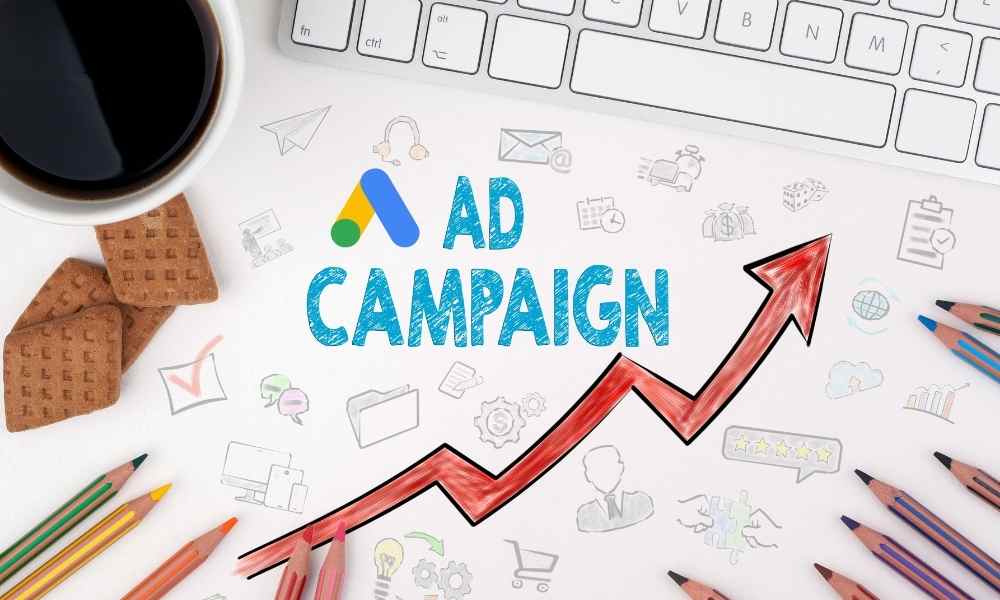 Google Ads is an advertising platform used by millions of businesses worldwide. It's so powerful that Google has estimated it can give you an 8:1 return on investment.
There are several reasons why small and growing businesses should be aware of Google Ads. One of them is that you do not need significant investments to generate results. You can control the parameters of your campaigns to target only your target audience in the most efficient way possible.
To achieve this, you have to understand how Google Ads works. It is a tool with many possibilities, but we have gathered everything you need to know about Google Ads for you in this article.
What is Google Ads?
Google Ads is a platform where an advertiser pays for each click or impression that users make on their ad. This type of marketing channel is called pay-per-click and is based on a system of bid types in Google Ads.
Google Ads on the Google search engine advertising platform where the advertiser pays for each click that their ad receives.
Pay-per-click advertising is a great way to build traffic for your business quickly. Google Ads works on the Google infrastructure, which allows your ads to appear only to the audience relevant to your business on any device. This means that you are not only increasing traffic to your website, but you are generating quality traffic.
In addition, Google Ads ads appear at the right time to increase the chances of generating conversions. They appear before your audience when they look to buy products similar to yours through the Google search engine or on Google Maps.
Google Ads advertisements appear not only on Google results pages but also on other channels such as YouTube or Google Maps, among others.
There are plenty of reasons to think that Google Ads is a powerful platform in marketing. Display ads get more than 180 million monthly impressions, and 65% of users who are ready to buy click on Google Ads ads. Purchasing something you saw in a YouTube advertisement is becoming more common.
Google Ads is a feasible option for any business. You can tailor campaigns precisely for your budget and goals. This means that you don't have to spend a fortune to get noticed among your competition; instead, you can target more specific niches of your market. If you know how to use Google Ads, you will be able to bring very high-quality leads to your business. But, if you want to achieve the best PPC for lawyers it's probably a good idea to collaborate with an agency when setting up your Google Ads campaigns
How Does Google Ads Work?
In Google Ads, advertisers choose keywords (keywords) in which they want their advertising to appear. For example, if you sell luxury coffee in Madrid, you will enjoy your ads appearing in front of users who have shown interest in the keyword "buy premium coffee in Madrid" when searching on Google.
To select the keyword you want for your ad, you must make an offer through a bidding or auction system. This means that you will be competing with other advertisers who want to target that exact keyword. These offers are "maximum bids" or maximum offers and determine how much you are willing to pay for your ad to appear and receive each click on that selected keyword.
If your offer (bid) is higher than the minimum cost per click of that keyword, you get your ad to appear on Google (or associated platforms). If your offer is lower, then you don't get it.
You can also set a maximum daily budget for your advertising campaign. Google will show your ad in a relevant way without exceeding the budget you initially indicated. This gives you room to experiment and can help you determine how much it is feasible to invest in this part of your business marketing.
When deciding how to use Google Ads, you can choose between three cost criteria when bidding on Google Ads:
Cost per click. How much do you offer to pay each time a user clicks on your ad.
Cost per thousand. How much do you propose to pay for your ads every 1,000 impressions (appearances)?
Cost per interaction. How much do you offer to pay when a user takes specific action in your ad (subscribe to a list, watch a video, etc.).
To determine the price of your campaign in Google Ads, Google complements your offer (bid) with a score called the Quality Score. This score evaluates the quality of your ad, your landing page, and your keywords. The higher your Quality Score, the less you will have to pay for your advertising campaign.
How much does Google Ads cost?
The cost of an advertising campaign in Google Ads depends on what you are advertising and your monthly budget. Google Ads will display your ads for free and only charge your account when a user clicks on your ad.
Since Google Ads works like a live auction, the price in Google Ads is determined by the number of advertisers competing for that keyword and how much they are willing to pay.
Taking everything into account, five factors will affect how much your Google Ads campaign costs:
Competition to appear in that keyword (Keyword).
Your maximum bid and where it stands relative to the others.
Your average monthly budget.
The click-through rate generated by your advertising.
The Quality Score of your ads.
Due to the last two factors, the quality of your ad will directly affect the return on your investment in Google Ads. A good ad will need fewer impressions to get a certain number of clicks, and Google recognizes this by lowering the cost of ads with a good Quality Score.
If you understand how to use Google Ads, you can get quality traffic without significant investments. However, it takes practice and expertise to plan an efficient budget.
Types of Campaigns in Google Ads
Google Ads allows you to choose between five types of advertising campaigns:
Search Campaigns
Search campaigns show your ad at the top of Google search results pages that contain your or a closely related keyword.
Here, the focus of advertising is on the copywriting of the ad, so pay special attention to the writing.
Shopping Campaigns
These campaigns are used to sell products from your inventory. To carry them out, you will also need a Google Merchant account. This way, Google will take the product information directly from your web page.
These ads typically include an image, product name, price, and your business name. They appear at the top or right of the results pages.
In shopping campaigns, you will not be able to specify which keywords you want to appear. You can only indicate negative keywords, that is, searches in which you do not wish to appear. Beyond that, Google's algorithms will determine when to display your product.
Display Network Campaigns
What sets Display Network campaigns apart is that they don't appear on Google sites but other web pages. This allows ads promoted on the Google Display Network to reach 90% of internet users.
These ads contain text and images. They don't just appear on web pages but when users check their email or use specific applications.
Google Ads will allow you to specify the demographics of your ad's target audience.
Video Campaigns
These ads appear at the beginning or during a YouTube video. Although they only appear on this platform, you still need to use Google Ads to set them up.
These ads are in the form of videos. For ads longer than 15 seconds, users can skip them after 5 seconds have passed. If your ad is 15 seconds or less, users will see it in its entirety.
Video campaigns can drive subscribers to your business channel or create quality traffic for your product.
App Campaigns
These campaigns are used to generate installs or purchases within an application. They appear on search results pages, Google Display Networks, and YouTube.
Google's algorithms determine which platforms your ads will appear on. Google Ads will distribute your budget in the way it deems most efficient.