Trying To Move (Your Business) Abroad? 3 Things To Consider First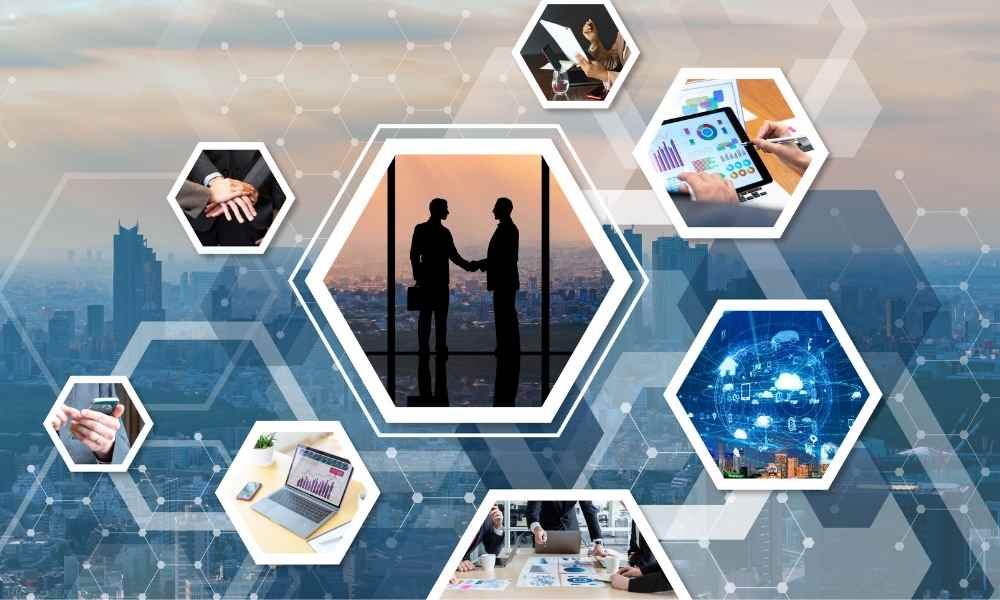 Moving a business abroad or setting up an office or unit abroad can be exciting and expensive. Several reasons compel a company to shift its operations outside of the US. Lower tax traits form the basis of most of these moves. According to the Economic Policy Institute, US corporate tax stands at 35%. Compare this to Bermuda's 7%, cited by the Government of Bermuda. This creates a compelling case for many companies to move their operations abroad.
The desire to conquer new markets has motivated many businesses to set up offices in such territories. As part of the move, companies choose to ship their equipment and several other products and materials abroad, which opens up channels for a whole new discussion.
Heavy machinery, lab equipment, and select art pieces for the offices are examples of the type of freight shipped across the seas by companies while setting up their offices. Machinery can weigh anywhere from 4 to 450 tonnes. This calls for shippers specializing in moving such valuable freight. Shippers will benefit significantly by partnering with real-time monitoring to ensure safe and timely freight shipping.
Besides, these manufactured goods are traded across countries. These can include the export of heavy machinery used for construction, oil exploration, and other heavy equipment-dependent industries, and automobiles are examples of freight frequently traded across the seas. According to UNCTAD, Asian ports have been the busiest for two years. Some of the goods sold include bulk cargo and manufactured products like those listed above.
According to CNN, companies sometimes choose to import equipment, as was the case with John Deere during their strike in 202. A logistics partner collaborating with an ocean freight tracking system provider proves to be the best approach for shipping materials and equipment during such emergencies.
1. International Shipping Is Subject to Massive Variety in Regulations, Processes, and More
The first thing that comes to mind when one thinks of setting up businesses outside of the country is understanding the rules and regulations of the new territory. Some of the procedures and processes may seem strange and confusing, but it is what it is! Trade relations and pacts between the US and the country the company chooses to move to can be crucial in such decisions.
Also Read: How to Create a Successful Managing Strategy
Shipping company equipment is expensive, and one does not want to be put directly in the crosshairs by the government. Knowledge of shipping compliance policies plays a vital role in ocean freight movement. Several items cannot be shipped across the seas. For example, goods bearing the name "Anzac" are prohibited in Australia, according to the USPS.
Cultural differences play a massive role in shipment. Understanding Incoterms is an essential part of this aspect. These are 11 rules and regulations set by the International Chamber of Commerce (ICC) that define a set of rules for international buyers and sellers. These affect the cost and the payment options too. Knowledge of Incoterms will help mitigate many challenges that shippers face during international ocean shipping.
Payment rules and the choice of the currency plays a crucial role in international shipping. Fluctuations in currency are commonplace. CAF or Currency Adjustment Factor is the most popular method with shippers to meet the challenges of currency fluctuations. According to Investopedia, CAF is intended to adjust the changes between the US dollar and another country's shipping rates..
With all this in place, the responsibilities of all the parties involved in the logistics process will be clear. When so much goes into ocean freight shipment, real-time tracking freight shipment plays a vital role in international shipping as a company prepares to grow further.
2. Ocean Freight Is Based on Volume Rather Than Weight
Ocean shipping is used when the volume of goods is more. With companies setting up offices abroad, people may be asked to relocate to those destinations. It sounds exciting, but logistics plays a huge role here. People would like to move their art or memorabilia or particular unique furniture from their home to their destination. Shipping using standard methods of shipment may cause damage to the product. Therefore getting professional help is essential. It is a common misconception that ocean shipping is expensive. There are a few factors that affect ocean freight rates.
Bunker Fuel Affects The Cost Of Shipping
For crude tanker companies, the cost of oil is closely related to the bunker fuel. When oil prices rise, it affects the cost of freight directly.
Seasons Play a Crucial Role in Cost of Transportation
Cargoes that require reefers are usually expensive. Bad weather can result in ships' docking, leading to high demand, thus increasing shipping costs.
Fees Are Charged At Embarking And Offloading Points
Terminal fees are charged at both points. If the shipping company cannot pay the charges, their ships can be docked for a long time, and extra costs can be levied.
The Capacity Of The Container
If the container capacity is not optimized, the shipper becomes responsible for the empty part of the container as well.
3. The Ocean Is Only One Part of Shipping
 International shipping is a complex procedure and might involve more than port-to-port shipping. The final destinations can be far inland in many cases. Optimizing routes and competitive rates are therefore necessary. Shippers use multimodal transportation for international shipping for a seamless process.. Partnering with a visibility provider in such a case becomes vital for the logistics process.
Also Read: How Businesses Can Protect Digital Data