What is a Landing Page, and Why is it Importance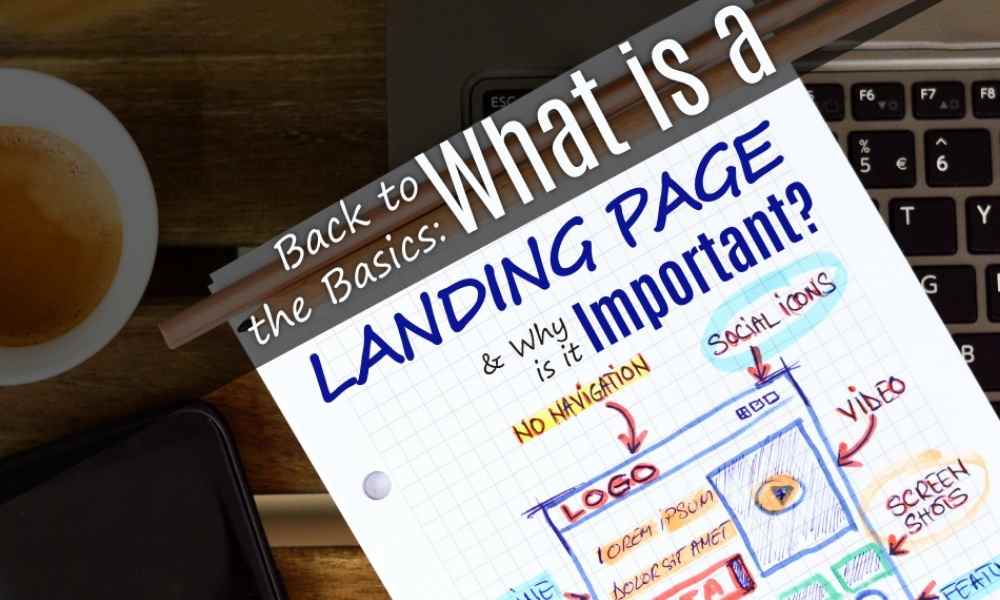 Everything professional website development begins with a landing page. Articles, blogs, and company websites are all published here. In addition to information about the project, certain features are given prominence.
An effective landing page is a true gadget for attracting clients who can subscribe to any number of services offered by an agency. In the following, we'll be discussing what a landing page  and why it's important.
What is a Landing Page?
A landing page is a web page that serves as the destination for a marketing or SaaS SEO campaign. It's usually an isolated page on a website, but it can also be a stand-alone page published on another site or even distributed by email.
Landing pages are great for lead generation because they allow you to collect email addresses or other information from potential customers without turning them away with unrelated content or distractions. The main purpose of landing pages is to convince users to take action – whether that's buying something or signing up for your newsletter – while they're browsing other sections of your site.
Why is a Landing Page Important?
The landing page is important because it is the single most important page on your website. You will only get one chance to capture your visitor's attention when they land on your site – so you better make sure you are doing it right.
The primary benefit of a landing page is that it aims to increase conversions. A successful landing page will convert visitors into subscribers, customers, or sales by encouraging visitors to take action through a focused approach on a single objective or goal.
Also Read: Keys to the Success of Digital Marketing Campaigns
A landing page is highly effective for increasing conversions because it provides visitors with optimal information and experiences that are relevant to their needs or interests. For example, suppose you're running an ad campaign for your new e-book that teaches people how to meditate. In that case, you might create a landing page with messaging and imagery that entices visitors who click the ad with the promise of learning how they can meditate like a pro.
1. They give additional insights into your target audience
Landing pages are useful for testing. When you create a landing page for a specific lead magnet, you can make small changes to that landing page, then test the results against the original. For instance, if your current landing page has a certain headline or image, you might test a new one and see which performs better. It's also possible to test different calls to action on your landing page.
In addition to testing headline options and images, consider using different kinds of content as lead magnets. Landing pages allow you to test the effectiveness of various types of content without committing fully to anyone option until you're sure it will work for your business.
Finally, use different landing pages for different audiences and markets. This allows you to get as detailed as you need with each unique audience segment instead of trying to fit them all into one bucket with one marketing campaign that doesn't work for anyone involved.
2. You can expand your email subscribers
Getting an email list started is crucial to your success when you're just starting. Landing pages are ideal because they allow you to offer prospective customers something in return for their email addresses. It can be a free trial of your product or service, a discount code for them to use on your website, access to an online event like a webinar, or even an ebook.
Whatever you want them to have, the landing page can deliver it. Additionally, once you've secured their email address and granted access to the content, you can follow up with new information and offers.
3. They encourage a positive first impression
Think about it – when someone pays a visit to your website for the first time, how long do you think it takes them to decide whether they want to stick around or leave? According to research, the average visitor makes up their mind in less than a minute.
That's not much time – and in that short period, you need to make a great first impression. You want your visitors to feel compelled and excited about what your business has to offer, so don't put unnecessary obstacles in their way by sending them straight into the heart of your website right off the bat.
Instead, send them through a landing page first. A focused landing page can be an extremely effective tool for making a good first impression on your site visitors and capturing their attention before they have time to change their minds.
4. They allow you to track metrics directly connected to business goals
Landing pages are not only about generating leads – but they're also a great way to track metrics directly tied to business goals. When you create landing pages for your targeted campaigns, you can collect valuable data about the effectiveness of your content. You can easily track how many people visited your page, how many people filled out the form on the landing page, etc.
If you're offering an ebook download in exchange for filling out a form, you can track how many people are downloading the ebook from that landing page. All of this information is extremely valuable in helping you determine where to allocate resources and analyze the success of marketing campaigns.
5. They help different test ideas
Landing pages are a great way to test different ideas for various marketing campaigns. You can test them against each other and even see what tweaks work best, such as headlines, layout, or image changes. But don't get carried away with testing too many different elements at once. Instead, please keep it simple and focus on high-impact areas first. If you have a lot of variables to test, then break it down into smaller chunks and focus on one element at a time.
You should also make sure that you are going through checking how your landing page performs before making any changes so that you can be sure that the changes you implement are having a positive impact and not hindering your results in any way.
Also Read: How to Create an Affiliate Network for Your Business