Technology Keys Used in Business to Grow the Sales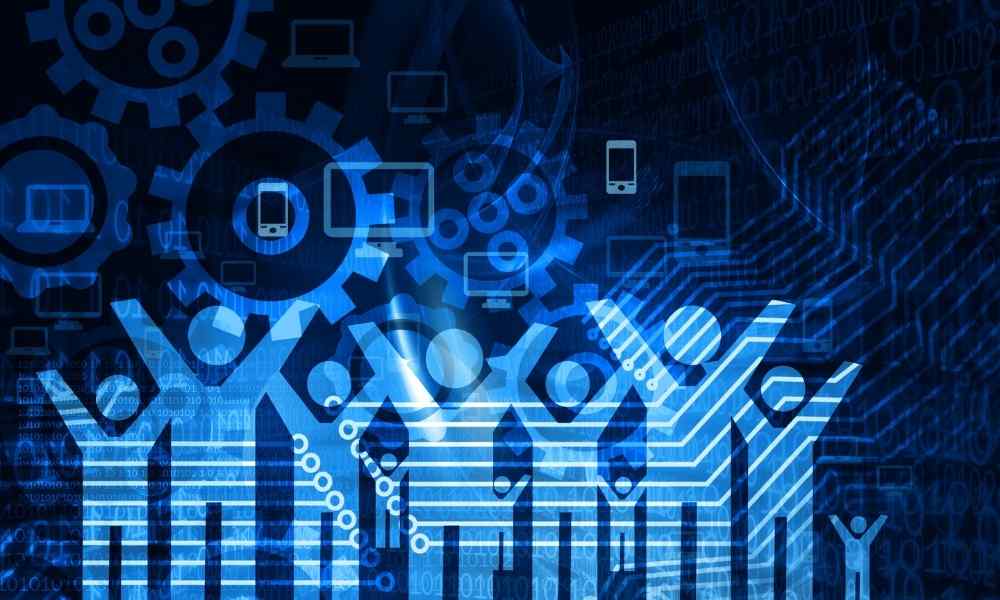 2022 is presented as a key year about technology within the business world. 2021 was a year of expansion and testing, while this will be a period of consolidation and planning for the future.
Major transformations and challenges will dominate this 2022 for both users and companies in the technology sector.
Hybrid Work:
This will significantly impact the type of technologies workers and employers rely on to remain efficient and competitive within remote work. As workers adjust to a hybrid model, there is still some way to ensure remote work security, anywhere connectivity, and ease of use.
All this is necessary to offer the worker an experience without complications and safe.
The Proliferation of Hybrid Work Digitization of Deals
Employees will need to hone their selling skills online and remotely rather than rely on physical connections to close deals in the new year.
This will have greater reach in traditional sectors such as banks and insurance companies. In addition, the hybrid model will continue to affect frontline industries like distribution that are closest to the product, with the continued introduction of new remote systems.
The Development of Augmented Reality
This year, Augmented Reality technology(AR) will be one of the main trends and will improve the way we communicate by bringing information to our field of vision in real-time.
It provided opportunities for remote collaboration, regardless of staff location. Among the multiple benefits of augmented reality is the reduced number of trips that were previously necessary to repair any device that was not working correctly.
Thanks to innovation in RA, attendance is no longer necessary; it can solve most problems remotely. AR will also continue to demonstrate its importance in sectors such as logistics and distribution.
Artificial Intelligence as a Backer
Just as social distancing pushed companies to adopt remote experts to guide frontline workers through handheld devices, the next step for frontline workers is to have instructions that can follow can follow without the need for a remote expert.
Artificial intelligence will be incorporated into every step of the manufacturing process, from workflows to maintenance, managing access and providing information to make critical business decisions.
Similarly, wearable technology using artificial intelligence (AI) will use contextual data, sensors, and the enterprise resource planning (ERP) system to react to the environment and guide frontline workers through complex procedures. For example, the AI ​​will identify certain safety features or hazards and display a warning sign or validate certain parts of the process, such as proper packaging. 
Technology Sustainability
Following the 2021 United Nations Climate Change Conference, reducing a company's carbon footprint is becoming more and more significant, not only for the environment but also for the consumers who every day take more into account the respect for the environment of companies with whom they collaborate.
It is expected to see a big change once the European directive on sustainability is fully adopted.
For businesses, this means evaluating what has been learned during the pandemic and embracing the possibilities of remote work and support to reduce the need for commuting and travel.
Likewise, no sustainability measure related to remote work will be possible without investing in the right technology focused on sustainability, enabling productivity, efficiency, and collaboration.