Keys to Keep in Mind Before Starting Your First Company Video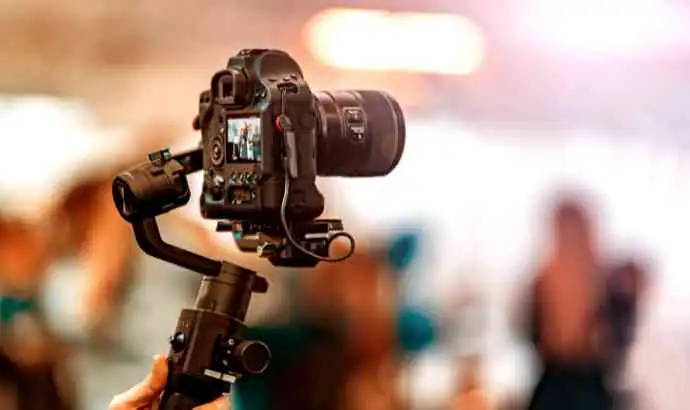 Video has become one of the most effective tools in a company's marketing arsenal regarding customer engagement and increased visibility.
However, companies that have never dabbled in video content may not know that creating impactful videos is as much about the quality of the video as it is about the power of the message.
If you are thinking about creating your first company video, here are keys you should remember before you start.
Get started: Don't wait for market research or a professional team. Today, you can make video content with very little equipment and budget. What is essential is your ability to provide and share your experience. No one will pay attention to your fancy graphics if your content isn't good. You will improve in all aspects as you get more comfortable, but getting started is the first step.
Know the objective of each video: Videos are a great way to grow your business exponentially. But before starting, you must know the aim of each video. For example, do you want to inform your audience? Are you going to sell a product or service? Are you looking to get more event registrations? Determine your goal before you start, and it will be easier for you to plan each video.
Consider your budget: If you are about to create video content for your brand for the first time, it is essential to consider your budget. How much are you willing to spend? What do you need to buy before starting video marketing? List the items, equipment, or apps you need and calculate the costs to make it easier. It's crucial to stay within your budget.
Don't look for perfection: Don't overthink video quality per se. It's not about creating a video to compete at the Oscars. People like raw and real videos over properly edited videos.
Have the right equipment: Before creating video content, ensure you have the right equipment and materials. Without the right equipment, the quality of your videos will suffer, and it may be more challenging to build an audience. Consider lighting fixtures, cameras, backgrounds, and other things you'll need before recording video content. You don't need to go all out first, but make sure you have the essentials.
Ensure audio quality: Audio quality is as important as video quality. If you've never made any type of video, it's easy to think that if it looks good, it'll be good. If viewers can't hear what you're saying or the audio is poor, they won't move forward. Do whatever it takes to make your audio on par with the image.
Highlight your actual employees or clients: Instead of creating a punchy corporate video, using real faces can make it seem more authentic. It's a great way to grab people's attention and convince them to take action on your site. People have a natural tendency to follow the steps of others. By seeing real faces buying your products and services, they may decide to do the same.
Show your brand's personality: If you want to thrive in video marketing, you must show your brand's personality. Don't sit in front of the camera and talk like a robot. Get involved in what you are saying. If you're not excited, it's difficult for your audience to feel energized and inspired after watching one of your videos.
Be patient and consistent: Success doesn't happen overnight unless you create a viral video. You have to wait a while before you get engagement or conversions. You must make a lot of content regularly before your audience notices you. Then, keep working on your videos to maintain your audience.
Create an aesthetic from the beginning: Create an aesthetic or brand ""feel"" from the beginning of your video marketing. You can use a specific filter for your videos, work with a content template, or use particular taglines. This makes your content more memorable and creates branding from the start.