Intelligent connectivity and Keys in Digital Transformation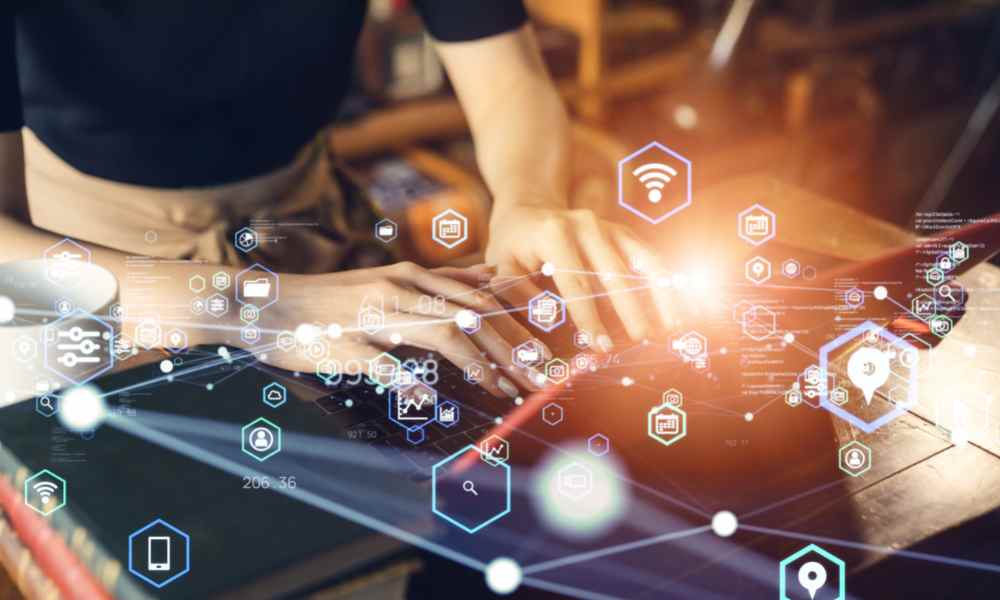 Intelligent connectivity will mark the beginning of a new era of communications, impacting areas such as mobile telephony, business, transport, telecommunications or research.
It is estimated that in 5 years, the Internet will be the centre of a new revolution, generating around 12 billion euros in turnover and a minimum of 22 million jobs worldwide.
What is intelligent connectivity?
Intelligent connectivity combines high-speed, low-latency 5G networks, cutting-edge artificial intelligence (AI), and the linking of billions of devices through the Internet of Things (IoT). When these three revolutionary technologies are combined, they enable transformative new capabilities in transportation, entertainment, industry and utilities, and much more.
As operators expand beyond providing access to the network to facilitate services, they create new technological possibilities. The GSMA estimates that by 2025, there will be 25 billion connected devices.
This hyper-connectivity will be enabled by seamless mobile broadband, allowing the number of connected devices to communicate with each other to be virtually unlimited. This will be the leading enabler of intelligent connectivity.
Intelligent connectivity key in digital transformation
Digital transformation is essential for companies; the ability to grow and adapt quickly to the environment and new technologies determines their longevity. Aware of this, most invest in innovation and information technology (IT) decision-making and plan to increase spending on IoT. 
Operational and information technology are interconnected and generate vast amounts of data that were previously difficult to access. This union of digital transformation and the IoT gives rise to more informed companies, lower costs derived from operations and improved production processes.
Artificial intelligence is vital for data to be used for the benefit of companies and to be actionable. In addition, it is essential to have applications that allow predictive analysis to be carried out. Artificial intelligence promises to continue increasing productivity and creating more business opportunities.
The increase in the number of connected devices will be essential to accelerate the digital transformation of companies and, thus, interconnect and coordinate the different departments, tools and operations.
On the other hand, cloud technology is driving the growth of the Internet of Things. It's about bringing connected devices closer, facilitating computing, storage and networking services between data devices in the cloud.
Benefits of using intelligent connectivity in companies
Intelligent connectivity can benefit various industries and improve the company's productivity in general. The productive fabric is betting on 5G and the IoT to increase efficiency and improve the speed of its processes.
Here are some of the benefits of implementing these changes.
Generates opportunities for new business models
It makes for smoother transportation.
Create a more efficient logistics service
Improves industrial productivity
Causes an improvement and revolution in medicine
Improve security and operations in multiple areas
Reduce costs and increase productivity
Allows the automation and integration of processes
Access to company data in real-time offers the possibility of making better decisions and providing customers with what they want.
In addition, it is an opportunity to improve customer service and be more accessible. In the same way, it allows the managers of each company to optimize workflows and react more efficiently to each problem.
IoT-enabled big data analytics helps each business have a more efficient platform and up-to-date tools to improve customer service and treatment. An understanding of the needs of the target audience is key to personalizing the user experience and allocating the right resources to each task.
Organizations are more agile and adapt to market trends and demands. This allows for freeing up resources and focusing on R&D . Also, devices are increasingly independent of human activity.
The real challenge for developing and using this type of technology is to ensure that it adjusts to the real needs of society and the industrial and business sector to give it a more rational and profitable use, both in economic and social terms.
In short, it continues to accelerate its intelligent connectivity. Companies have become aware of the importance of the process in which they are immersed. They have opted for digitization and automation. Information has become a key production factor.