How to Save Data With Mobile Phone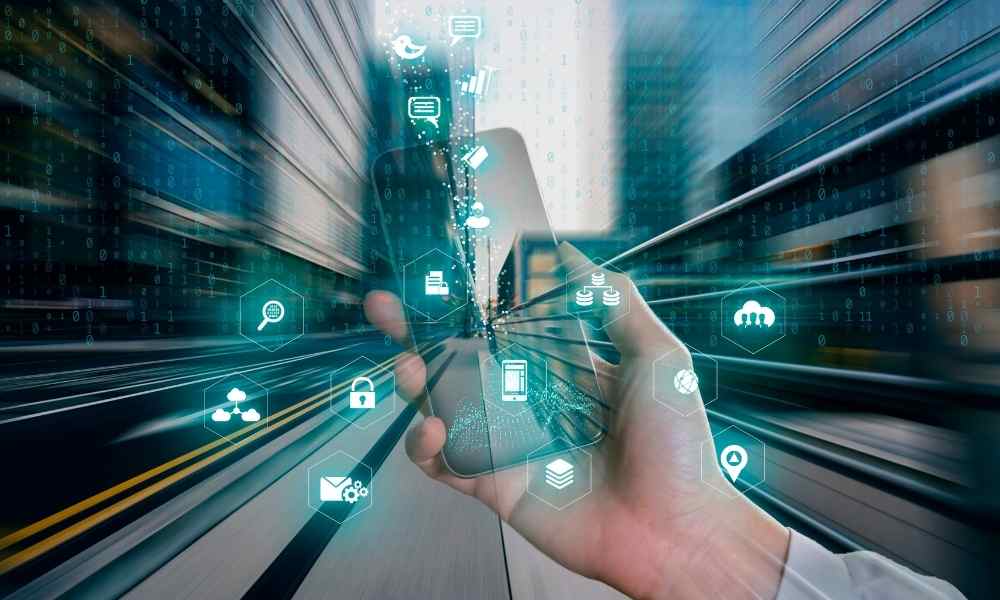 It is the headache of half of the young people in our country. A generation that is very connected to its device (streaming videos, social networks, games, live broadcasts, etc.) needs to be constantly updated to avoid "panic mode." But saving mobile data is not only the intention of the youngest; we all try not to consume our mobile data. No one wants to be without the Internet outside the home.
We will try to ensure that your mobile phone does not suffer from data consumption at the end of the month. How? Following these tips…
General Tips to save data with your mobile phone
Activate Data Saving
From the Settings / Data saving, you can prevent some apps from being used in the background and make those in the foreground access mobile data less frequently.
Uninstall apps you don't need
How many apps do you have on your smartphone? And how many do you actually use? Although the applications you don't use in principle shouldn't spend much on the Internet, if you've downloaded too many, you're wasting resources unnecessarily. Also, remember that those apps that we have "just in case" consume data and battery.
At this point, we should also consider those apps that come pre-installed on our smartphone, which you cannot simply uninstall. It is best to disable or deactivate them to prevent them from starting, not consuming data, and, incidentally, freeing up some RAM and battery.
Update installed apps over Wi-Fi
On Android, you can do this by entering Google Play and going to Settings/Auto-update/Update apps automatically over Wi-Fi only. On iOS, go to Settings/iTunes Store and App Store and uncheck the Use mobile data box. In this way, the apps you have installed will receive new versions only when you are connected to a WiFi network.
Keep an eye on your monthly consumption
Almost all phones allow you to activate an alarm when the data consumption is excessive or about to end. You can find this option on Android in Settings/Data usage/Limit data usage.
Use an AdBlock
When browsing, on many occasions, we see advertising popups that do not interest us and pull our data when we do not click on them 99% of the time. Many programs hide this advertising and save mobile data, allowing us a cleaner and safer denial. Adblock Browser, Adblock Plus, and Block Ads.
Disable Wi-Fi Support
When this feature is enabled, the mobile phone returns to data when it identifies that a Wi-Fi network is not working well. You can disable this option by going to Mobile Data/WiFi Support.
Specific tips to save data with your mobile phone according to each application
Ultimately, we all have the same applications installed on our mobile phones. And there are ways to save data with them. Let's see them briefly…
Spotify and YouTube
Streaming music and video is the biggest enemy of your megabytes since they require a large data consumption. The alternative is offline playback. Spotify allows users to download playlists and listen to them offline. YouTube also has a " Watch Later " feature, which does precisely the same thing. Create your playlists offline when you have WiFi and access them later.
Whatsapp
Because of this giant, we can waste a lot of data, especially if you are in groups where many photos and videos are shared. In Settings / Data and Storage, you have two options to save data. The first is Automatic download with mobile data, where it is best to uncheck all the boxes. On the other hand, in Call settings, you can check the Decrease data usage box to reduce the quality and data used during a call.
Instagram
Too many photos and the occasional video can take a toll on your mobile data. Using Instagram when you have WiFi or using this social network option to use less data is best. You'll find it under Mobile data usage. You'll save some, but you won't be able to stop videos from autoplaying, so keep that in mind.
Twitter
has a data saving mode that you can find in the Data Use section of its options. You have Data Saver (to disable high-quality video and autoplay) and Sync Interval (to control how often this social network syncs data in the background).
Google Chrome
The quintessential browser includes a data saving mode in its settings that compresses the pages before you download them. It has its limitations, is free, and will save you something, even if you don't expect much.
Facebook
You cannot imagine the amount of data that Mark Zuckerberg's social network consumes, and there is little you can do (apart from uninstalling it) to avoid spending a lot of data. You can turn off autoplay for videos in Settings/Settings/Account Settings/Videos and Photos/Autoplay.
Apart from everything that we have just shown you, there are specific applications that help you save data, such as Datally (with more control and more options) or Onavo Protect (a data-saving veteran that currently has privacy in mind)