How to Handle Virtual Teams?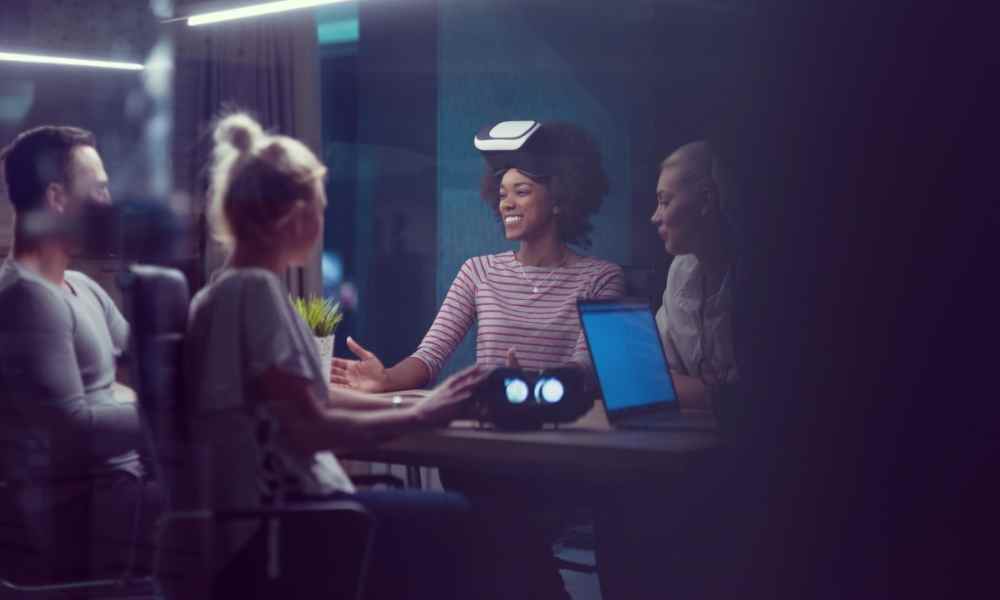 There is a misconception that remote work is a temporary solution. However, as of 2022, remote work strategies are more widespread and effective than ever. 
The confinement and limitations imposed on specific productive sectors during the coronavirus forced many companies to discover how to manage virtual teams.
We have learned that teams that work remotely or use hybrid formulas have several advantages, such as improved productivity, reduced costs, and a happier workforce. Now, have you internalized how to manage teams virtually? In this field, the digitization of companies still has a long way to go.
Tips on How to Manage Virtual Teams
Remote work allows us to have a more flexible schedule and develop in other areas, but we must be prepared for challenges.
The main challenges faced by virtual workers are productivity and leadership skills.
Virtual teams can be prone to mismanagement. But when early management is handled correctly, remote work teams can positively impact organizational performance. How do you manage virtual teams in the new business dynamics?
Organization of Tasks and Teams
Managing virtual teams is a challenge. Planning the work of this type of group is not always easy. Unlike a traditional team that works in the same office simultaneously, you can't see or talk to your workers all the time.
Virtual team managers must plan the team's work to avoid overlaps and duplications.
Computer programs such as our software to create company organization charts help team managers to know the human resources available in the company and the functions assigned to each employee.
A reliable and updated dashboard will make it easier for the leader of each team to have a complete view of their human resources.
While it's important to know an employee's capabilities and job satisfaction at your company, you should also build a reasonable schedule with task reviews built in.
This ensures that all employees can fulfill their duties autonomously and with the relevant tools.
Keep Channels Open in All Directions within the Team
The first step is to ensure that all parties communicate effectively to make decisions and resolve any issues as soon as possible.
In the execution phase, leadership is more relevant than ever. One of the biggest challenges is that it is difficult to keep up with the work of individual members if there is no face-to-face interaction.
If you run a virtual team, you'll need to be proactive in monitoring your team members and ensuring they're doing what they're supposed to do. If you don't, things can get lost, and everyone will end up frustrated.
For managing projects remotely (and in person), it is essential to use software that is easy to use and intuitive. For example, a simple human resources portal is enough for all types of companies.
Another tool for managing virtual teams would be conducting workplace surveys to understand ​​how employees feel about their jobs. This resource provides valuable information on how happy your team is.
Performance Evaluation in Virtual Teams
When managing virtual teams, an end-of-project review isn't just about ensuring everyone knows what to do next time. It also gathers information about how well (or poorly) the team has handled the project.
We can use this information to improve future projects and drive employee development.
Our performance appraisal software makes it easy for team leaders to customize appraisals as much as possible and reduce bias for accurate employee feedback.
Mistakes to Avoid in Managing Virtual Teams
As in the case of conducting an orchestra, managing virtual teams is a matter of learning to adapt to the differences that each person brings to the whole and helping them to integrate and respect the differences they carry.
Sesame HR specialists explain that any team leader should avoid mistakes in remote team management.
Consider Different Profiles and Cultures
Time differences, cultural differences, and language barriers can become obstacles to project completion and lost productivity.
When managers adopt a global mindset toward team management and instill cultural understanding in their teams, the potential for the success of their projects increases.
Lack of Communication
Virtual teams have several advantages, such as lower environmental costs and productivity.
However, communication can be challenging in this type of work environment. Internal communication tools like email, Slack, or Instant Messenger are not known for their emotional sensitivity.
Falling into the exclusive use of these channels in communication between teams can lead to purely transactional relationships. Consequently, people will have few mechanisms to establish a relationship of trust and, therefore, will be less willing to share more information.
This can affect the quality of decision-making within the organization. To avoid this dynamic and learn how to manage virtual teams, managers must ensure that teams learn to communicate clearly and more frequently.
Regular team meetings and updates encourage collaboration and ensure teams and individuals are on the same page, which is crucial for achieving goals.
Not Setting Clear Goals
Regular meetings with teams and individuals are essential to ensure precise alignment between goals and performance when working remotely.
One-on-one and team reviews provide feedback that can lead to improved employee performance.
Empathic leaders check in with their people regularly to find out how they are doing and what concerns they may have and help them open up so they can hear them. Empathy is critical to being a good leader and ensuring that your team members feel appreciated and respected.
In addition, managers must create a space to share ideas and address any difficulties that may arise during the work week.