Business Intelligence In The Retail Industry: Is It Worth Investment?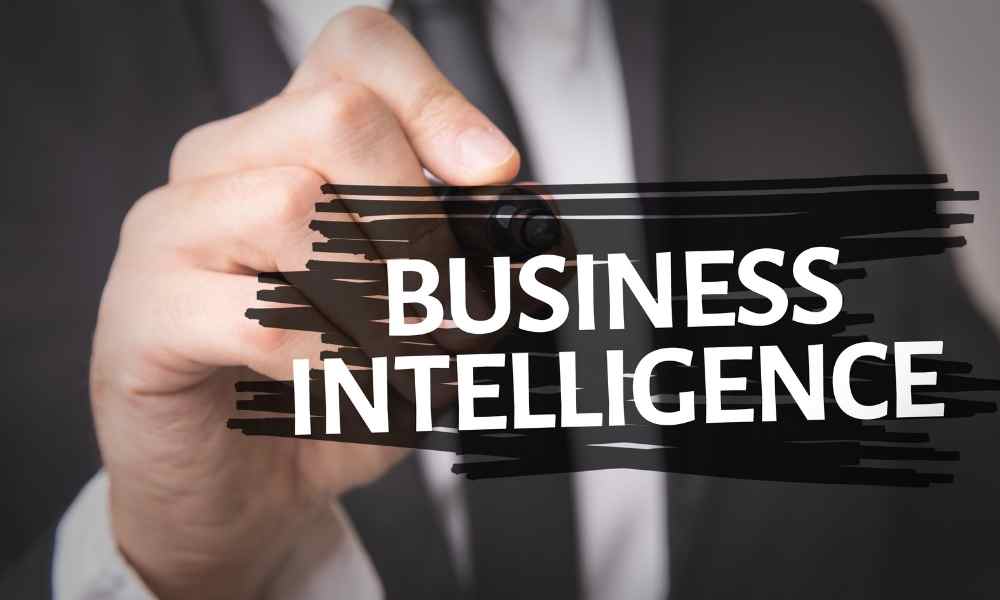 Since the global market for business intelligence and business analysis tools is expected to reach about 17.58 billion USD in 2024, it's safe to say that business intelligence is an excellent asset for the retail sector. As the retail industry becomes increasingly data-driven, retailers will need business intelligence tools to analyze customers' behavior and generate forecasts.
Business intelligence in the retail industry aids in organizing, analyzing, and generalizing data from across the industry. It also provides statistics, evaluation methods, and patterns about the industry and aids companies in making business decisions in real-time.
Is it worth it to invest in business intelligence? This article will answer all of your questions in-depth.
What Role Does Business Intelligence Play in the Retail Industry?
Monitoring customer interactions on e-commerce sites is made possible by business intelligence in the retail sector. Businesses can use retail analytics and business intelligence to make effective decisions based on consumer behavior. Actual data viewing lets companies instantly update their product offers and price points. Sustaining customer satisfaction across all channels is another benefit of better accessibility to operational and customer data for firms.
Is Business Intelligence in the Retail Industry a Worthwhile Investment?
Yes! By utilizing business intelligence, retailers can gain new opportunities to forecast sales, recognize currency market potential, and better understand their customers.
While you may have a basic understanding of why BI in retail is essential, in the following parts, let's go into more detail concerning BI's function in the retail industry and its positive effects on your company.
The Principal Advantages of BI for the Retail Sector
In the current economy, businesses that capitalize on outstanding customer service and personalization can outperform rivals by 6.0 percent in revenue. The numerous benefits of business intelligence in the retail industry make it possible to keep much information about how a company works for a longer time. More advantages include:
1. Enhanced Business Processes
Retail companies can better manage their activities by using BI solutions. It aids in their monitoring of company activities. This enables quick repairs to be made in the event of mistakes.
For example, a retail business can utilize the BI tool to handle late deliveries and determine their cause. It might significantly improve the resources available and substantially improve the resources available with this knowledge.
2. It Increases Consumer Satisfaction.
The secret to any business's sustainability is excellent customer service. It boosts customer retention, lowers unemployment, and provides value to the firm. However, providing quality customer service can be difficult, particularly if a company has a sizable customer base and a few staff. Business owners could deploy a BI application in the retail industry to automate customer care. 
3. It Aids in Streamlining Inventory Management
Retailers can sustain an ideal supply chain, lower inventory costs, and enhance inventory control and transaction handling with a BI system. Businesses can use BI to categorize their products using ABC analysis, also known as SIC (Selective Inventory Control). The inventory is split into three categories: A, B, and C. C is the least significant, while A is the most valued.
4. It Identifies New Patterns in Consumer Behavior
Retailers need to use business intelligence (BI) more and more to keep on top of consumer trends and adjust their product lines to meet shifting consumer demands. Retail businesses may use BI to spot trends in customer buying habits, which enables marketing managers to adjust price plans and inventory levels to boost sales and optimize margins. One great example is making health care products that take advantage of the trend, such as protective suits.
5. It Helps Make the Best Use Of Business Layout Plans
One of the primary reasons retailers use BI is to create a layout that may entice customers to buy more. With the assistance of BI retail management software, retail stores can determine if the chosen design is suitable for the quantity and types of products on the floor. BI solutions let them look at different data sources, such as the number of requests and the length of each login.
Final Thoughts
There are countless benefits of using business intelligence in retail. To learn more about BI in the retail industry and its application, check Epam Anywhere Business. Implementing BI may improve the efficiency of your company by providing clear insights into market trends and enhancing customer experiences.
You'll need a team of highly skilled experts who can help you set up retail BI analytics tools for your business and deal with your data problems simultaneously.