What is Egosurfing, and How to Practice it?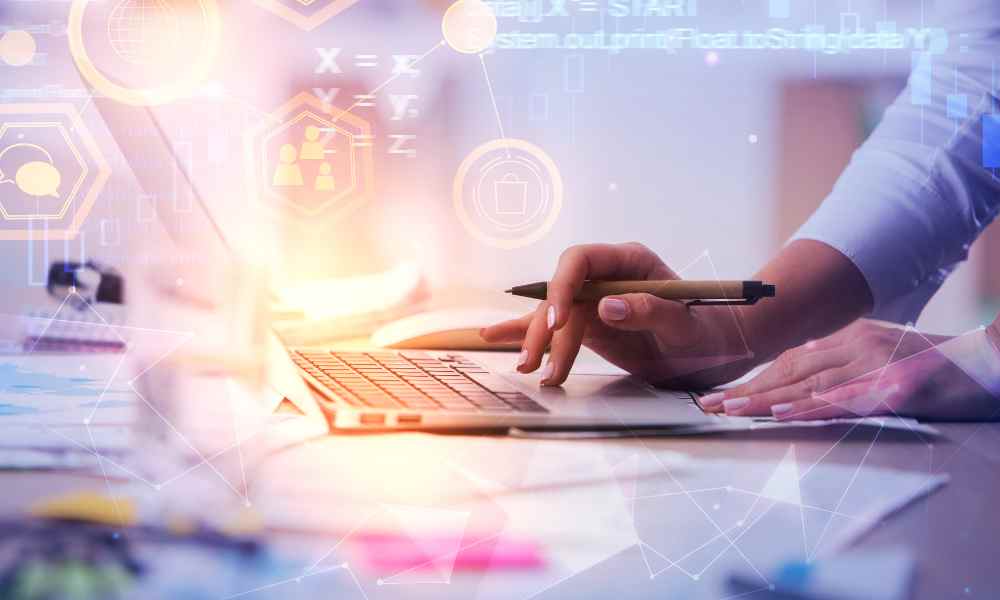 When we talk about our privacy, all precautions are few. Keeping our data safe on the Internet, in these times, is essential, both for citizens and companies. In our blog, we talk about different practices that help us take care of one of the most important assets of our company: information.
On this occasion, we will learn about a technique that, despite not being very popular, many have practised without knowing it: egosurfing.
It is possible that, on some occasion, you have wondered what appears when you search for your name on the Internet and, at that moment, your curiosity has piqued you, and you have done it. Well, that's what egosurfing is all about.
The word egosurfing comes from 'ego' from the Latin <<yo>>, oneself, and 'surf' from the English <<to surf the Internet>>. In addition to satisfying the most curious Internet users, this practice is highly recommended for our data's security. And it is that, as we already know, it is very important to know and protect the information about us on the Internet and, in some cases, to clean our digital footprint.
The term egosurfing is focused on people who carry out this practice, that of searching for their data on the Internet: name, surname, ID, and license plate, but we can also apply it to our company, not only to control their online identity, but also to protect also its reputation or information that should not be public, and that is what we are going to see in this blog.
How can we do egosurfing in our company?
There are several ways to practice it, all of them very simple and within reach of anyone:
1. Search in the browser
Regardless of the browser we use (Google Chrome, Safari, Edge, Firefox…) or accessing the most common search engines (Google, Bing…), we can directly write the name of our company in quotes (or the information that interests us search) and click search to see what appears on the Web. Including the quotes makes the search more specific and focuses only on the parameters in quotes.
It is not enough to stay on the first pages of results; it is necessary to investigate and analyze the other sections: images, videos, and news.
It is advisable to focus not only on the company but on other data that also belongs to us and identifies us, such as the postal address, telephone number, corporate emails or the CIF.
This tool allows us to configure the arrival of notifications each time a publication is made with the search parameters we have marked. In this case, we could choose the name organization's data we mentioned before and select which email and how often we want the alerts to arrive.
3. Social networks
In this case, the strategy is very similar to the search in the browser. By typing the name of our company into the search engine of social networks, we can find what is published about it.
It is important to do it on all social networks, whether or not we have an account, since false profiles could appear that publish content on our behalf.
First of all, if the information was published by ourselves, the easiest thing to do is to remove it from the platform where it is located.
The same happens if we have not published it; it is found on our social profiles—for example, a malicious comment or a post we have been tagged with without our consent. It is possible to configure our profiles to block certain comments and prevent them from tagging us in posts without permitting us.
If the information has not been published by us and violates our privacy and reputation, we can take the following steps:
Request directly the person in charge/administrator of the website where it is published to rectify or eliminate said content. To do this, we must demonstrate the inaccuracy of the data or that it affects our honour and reputation, as long as the principles of public interest and registration do not prevail.
In any case, if we understand that such dissemination of our business data could constitute a crime, we could file a complaint for a crime against the honour of our company.
Finally, suppose we find a fake profile that pretends to be us. In that case, the solution is to immediately report it to the social network through the official support channels in which it is located so that it can be removed as soon as possible.
We recommend practising egosurfing periodically to maintain control of our information. Doing so does not make us presumptuous but can make us a more prudent cybersecurity organization.
Having control of our company's information exposed on the Internet, knowing our digital footprint and the image we project, or knowing if we are being impersonated are sufficient reasons to carry out this <<cybercheck>> regularly.
This, together with other protection measures such as using strong passwords, classifying and encrypting information, or locking our devices when not using them, will help us keep our company's privacy safe.