Tips To Make Your Android or iPhone Mobile Fast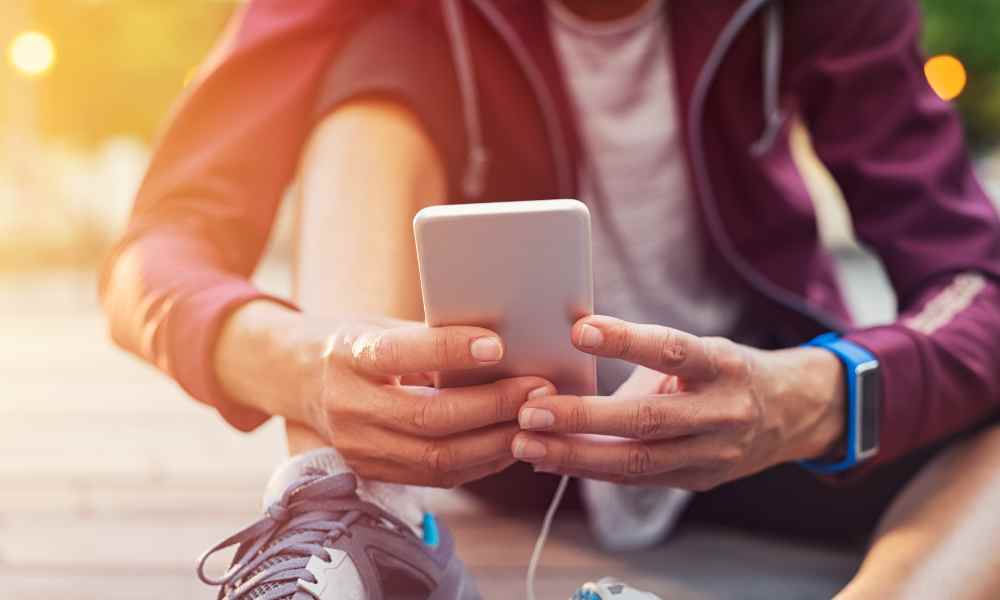 Mobile phones have become, over time, our inseparable companions. It is a device we use for everything:
Communicate with our family and friends.
Make purchases online.
Check the weather and an infinity of different functionalities.
Unfortunately, it doesn't matter how powerful the chip is or how much memory is available. There is a point at which all mobile devices feel the strain of continuous and intensive use.
That is when they begin to suffer problems and become slower than usual or do not respond, as explained by the cybersecurity company ESET. Below, we share some tips to help you solve the problem, whether you have an Android mobile or an iPhone.
If you have an Android, check how you use the 'apps.'
Before doing any reset or factory reset, look at the apps you have installed. Do you really need them all? The idea is simple: the more apps and data you have stored on your device, the slower it will be.
You can also clean your RAM by going to the 'Settings app: select 'Battery and device care', choose 'Memory' and 'Clean now' to clear the extra space, aiming for a better response.
On the other hand, you can also set a list of 'sleep apps' in the same 'Battery and device care' option. To do this, click on 'Battery' and 'Background usage limits'. In this way, we prevent idle applications from working in the background.
Lastly, if there's an app you don't use often but want to keep, you can turn it off. This way, it won't run in the background or receive updates. Some Android devices come with stock apps. These are applications pre-installed by the device manufacturer or the operator that you don't necessarily need. Unfortunately, some of them cannot be uninstalled or disabled.
Check the updates
The 'apps' need to be updated to enjoy new features and improvements. To do this, open Google Play, tap on your photo in the top right corner, select 'Manage apps & device', and choose 'Update all'.
Also, those of the system
Like apps, the Android operating system requires regular updates to keep your phone running smoothly with the latest tweaks and security patches. In the 'Settings menu, go to 'Software update' and 'Download and install'. You can also do it automatically when the phone is connected to a Wi-Fi network.
Keep clean
Browsing history saved passwords, cookies and data are stored digitally. Please clean it up to free up memory and improve system performance. If you're using Chrome, Edge or another browser, go to 'Settings', select your browser app and tap 'Storage'. At the bottom, click 'Clear cache'.You can also choose 'Manage storage in the same menu to delete other browsing data.
Reboot or reset
Sometimes a simple reboot is enough: it is enough to turn the device off and on again. If it works, you can schedule periodic reboots to avoid the lag. But if it still doesn't work, there is one last solution: factory reset. This will, however, erase all your apps and data, so make sure you have a backup ready if you want to get your old settings and content back.
Once you've finished backing up, go to the 'Settings menu, select 'General Management' and click 'Factory Reset'. This can be the most effective tool when your device has trouble maintaining basic functions like opening simple system apps like phone or text messages.
You should also check the 'apps if you have an iPhone.'
As with Android phones, try to keep your phone free of apps you don't need. This will improve performance because there will be less storage and background activity. To remove an app, just long press on the icon, select 'Remove app' and then tap 'Remove app'.
You can also download an app by going to 'Settings', choosing 'General' and selecting 'iPhone Storage'. Now go through the list of apps and check the ones you don't really use, select them one by one and hit 'Download app'. This is useful when you don't want to delete an app and get rid of all data related to it. This option allows you to delete the application while keeping its data for when you download it again.
Clean large files
If you use your iPhone a lot, you may lose count of how much storage all the documents, videos, and pictures you accumulate to take up over time. Apple makes removing the largest files that consume a lot of space and performance easy. Go to 'Settings', 'General' and 'iPhone Storage'.
Plus, check how much space your downloaded music and podcasts are using. To avoid this waste of space, limit automatic downloads to the essentials you want to listen to when you're not connected to Wi-Fi.
Clear cache and browsing data
If you're using Safari, go to the 'Settings app and search for 'Safari'. Croll down and choose 'Clear history and website data' to remove all history, cache, and cookies.
Update iOS
Apple is constantly releasing new device updates to improve functionality and fix bugs and security issues. Go to 'Settings', 'General' and select 'Software Update'. You can 'Download and Install' the latest available version or have it done automatically overnight.
Reset or reboot
Just like with Android, time and usage slow down your iPhone. Turning it off and on from time to time will clear up your RAM and get some extra processing power for smoother usability.
If it doesn't work and your iPhone is still very slow, reset it. Remember that doing the reset will erase all your settings and content, so keep an updated backup in your iCloud if you want to restore your information after resetting the device.