Problems that Artificial Intelligence Solves in Customer Service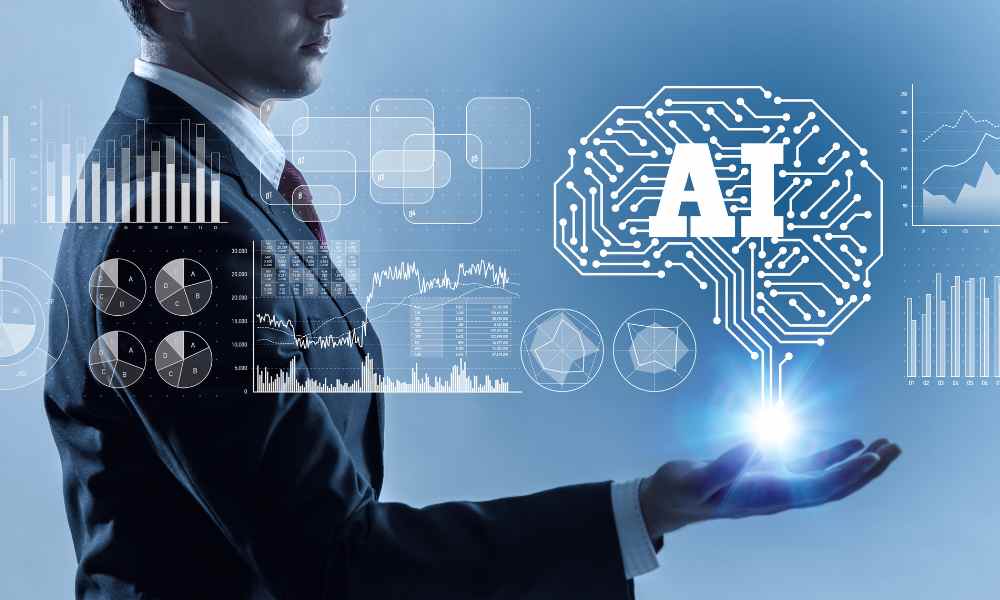 Customer service expectations are at an all-time high; meeting them can be challenging. Artificial Intelligence tools solve multiple customer service problems and help teams continue to provide excellent service.
Whether you're new to these tools or looking for new ways to implement them, here's how AI can help solve common customer service problems.
Prioritize customer needs
The top challenge for customer service leaders in 2022 was prioritizing customer requests. As businesses are faced with increasing support requests, it can be more challenging to analyze incoming queries to identify the ones that require the most immediate attention.
How Artificial Intelligence Solves This Problem
Many AI tools analyze keywords and sentiment in incoming requests to identify those of high importance and then prioritize requests based on urgency level. Once requests are triaged, reps can immediately address high-priority issues.
87% of reps say AI tools that help them prioritize customer service requests in urgency are practical.
Time management
Another challenge that service leaders and agent-level representatives also report needing more time in the day. With reps handling multiple tasks of varying complexity, things add up, and tackling them can be challenging.
How Artificial Intelligence Solves This Problem
Artificial Intelligence can take over manual and routine tasks and automate processes so they happen instantly, without the need for rep involvement. Some tools, like chatbots, can handle entire tasks independently, while others take on smaller tasks to ensure reps aren't so spread out.
On average, reps reported saving 2 hours and 11 minutes per day using Generative AI to respond to customer requests and 2 hours and 20 minutes per day using chatbots to respond to customer requests; that's almost 5 hours for reps leveraging both technologies.
Long waiting times
One of the main frustrations of consumers who responded to the survey was the long wait times when seeking help. They expect quick answers from the service staff, and their anger increases the lengthier they wait.
How Artificial Intelligence Solves This Problem
Artificial Intelligence can help service teams significantly reduce the time customers spend waiting for help because tools can be programmed to answer questions.
For example, a machine-learning chatbot can quickly share return information with a customer instead of waiting in a lengthy phone line.
Plus, tools like chatbots make it easy to offer 24/7 support so consumers can look for solutions right when they need them. For more urgent issues, a nightly chatbot can schedule a callback when a human agent is available to reduce wait time the next day.
Lack of customization
54% of consumers expect personalized experiences, but tracking unique customer information and shopper behavior can be time-consuming.
How Artificial Intelligence Solves This Problem
Artificial Intelligence makes personalization possible through automated consumer data tracking and record keeping, helping teams create comprehensive profiles of their customers. For example, a CRM automatically stores customer details, interaction history, and all relevant information in one place to provide context and personalize experiences.
For example, you can enter relevant information about your customer into your preferred Generative AI tool and create personalized service content relevant to their needs, such as product recommendations.
Service professionals say that personalization is one of the most significant benefits of using Artificial Intelligence in their functions.
Collection and analysis of customer feedback
Customer feedback is the best way to learn about your business and the usefulness of your service processes directly from those who use what you sell. But gathering feedback can be challenging, whether you need help figuring out what to ask or spending too much time poring over responses and calculating different metrics.
How Artificial Intelligence Solves This Problem
Generative AI and customer feedback software can work together to streamline survey creation and feedback analysis. Gen AI can help you create the perfect questions to include in your surveys, and feedback tools help you submit your surveys and automatically analyze the results, display critical information, and calculate essential metrics like NPS.
87% of customer service professionals say that AI tools that collect and analyze customer feedback help them improve the customer experience.
Varied communication with the client
How you communicate with customers is essential, whether by email, over the phone, or in person. A problem can arise without a consistent communication style between support representatives. Regular support users need clarification on the different tones of reps, and different communication styles make it difficult to compare post-support feedback.
How Artificial Intelligence Solves This Problem
86% of reps say generative AI tools that help them write responses to customer service requests are somewhat or very effective.
Your go-to tool will help you stay consistent across all aspects of customer communication, from call scripts to social media response templates. You'll have a cohesive and consistent strategy, and reps will also have all the templates they need to communicate with customers across all channels.
Plus, each template you create can be further customized for each client you share it with, helping you keep personalization a priority.