Optical Fiber: Definition, Advantages, and Disadvantages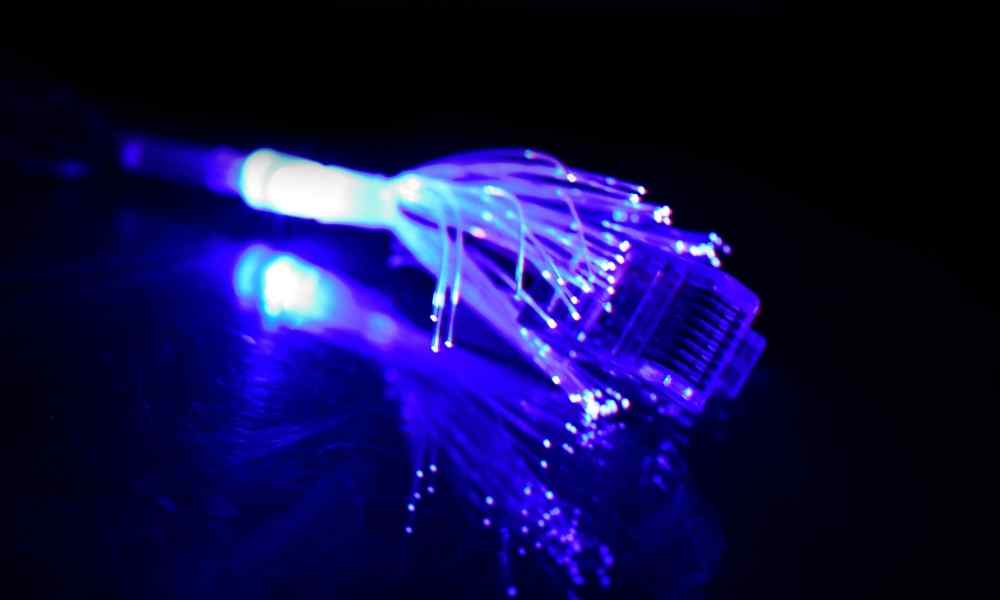 We will give you tips, tricks, and varied information so that your (our) communication tools (mobile, Internet, Television) are used and taken advantage of correctly. And we will do it without technicalities so that you know what you are doing when you hire your operator.
That is why today we are going to talk about Fiber Optics that "element" so mentioned in our field and that very few know what it is, how it works, and what advantages or disadvantages it may have concerning other forms of data transmission.
What is Fiber Optics?
It is a type of transmission technology that provides data and information through optical fibers. Fiber optic cables are long and thin glass filaments that transmit electrical and light signals and can travel great distances.
When we talk about "fiber-optic Internet," we mean that fiber optics is a type of high-speed broadband connection; multiple data channels are used to send information through subscriber networks. In short, it is a high-speed Internet option offered by Internet service providers. 
There are other types of Internet connections, but we will discuss them later.
Remember that the fiber optic speed you contract is the one you receive at home, which does not happen with ADSL; for example, you can obtain rates lower than those employed. Something important that we must point out is that when we hire fiber-optic Internet, the upload and download speeds depend on the service you have engaged, the distance between the fibers and your computer, and the additional traffic on your network at certain times.
What are the Advantages of Fiber Optics?
It's much faster, which means a quicker Internet connection, faster file downloads, and the ability to perform backups without consuming bandwidth, among other routine tasks.
It is cheaper than other services simply because the cables are less expensive, lighter, and more flexible.
It has better bandwidth. Bandwidth is the information that can send in a unit of time. If you have several computers, for example, with other types of networks, you would obtain lower speeds in each of them than with fiber optics.
Improves video and audio quality. You already know how fashionable it is to hold videoconferences or webinars because you get a better image and sound with fiber optics.
Minimize interference. Fiber optic networks avoid electromagnetic interference (such as that of a microwave or an elevator, for example), so with fiber optics, you will not have a drop in speed, connection cuts, and any other type of problem type.
It is safer. Intrusion is easily detected (stealing data or tapping into the line is not easy).
It is easier to install as it takes up little space (due to its small size) and is very flexible. In addition, it weighs eight times less than a conventional cable.
It is more resistant to cold and heat and does not rust easily. It has a long service life and can last more than 100 years.
It is more ecological (compared to the waste left by conventional wiring). In addition, the raw material to manufacture it is abundant in nature.
What are the Disadvantages of Fiber Optics?
The main disadvantages of this data transmission system are on a technical level (but our employees already take care of that). The cables are fragile and can break easily; they require converters, the cost of the equipment (lines, connectors, plates) is expensive, and the joints are not easy to make (especially in rural areas). 
Do I Choose Fiber Optic or ADSL?
If you find yourself having to make this decision at the moment, we will try to help you a little… ADSL has cables made up of copper wires that go through the same telephone network; it hardly needs installation and reaches everywhere.
However, ADSL is prone to interference, and we already told you that the speed would be lower than the one contracted (not because of the operator you hire, but because of the technology itself). With fiber, the rate you acquire is the one you receive. Of course, you need a technician to carry out the installation (I don't think it will take a long time either…).
In short, Fiber Optics evolution before the ADSL was the fashion and the newest until the fiber arrived to stay.
You already know that if you need Internet at home or work, you have us at your disposal. The advantages of our service are numerous (as you have seen), and it does not take long to install.