Netflix is ​​Arrived With a Real Zombie Apocalypse: Zombieverse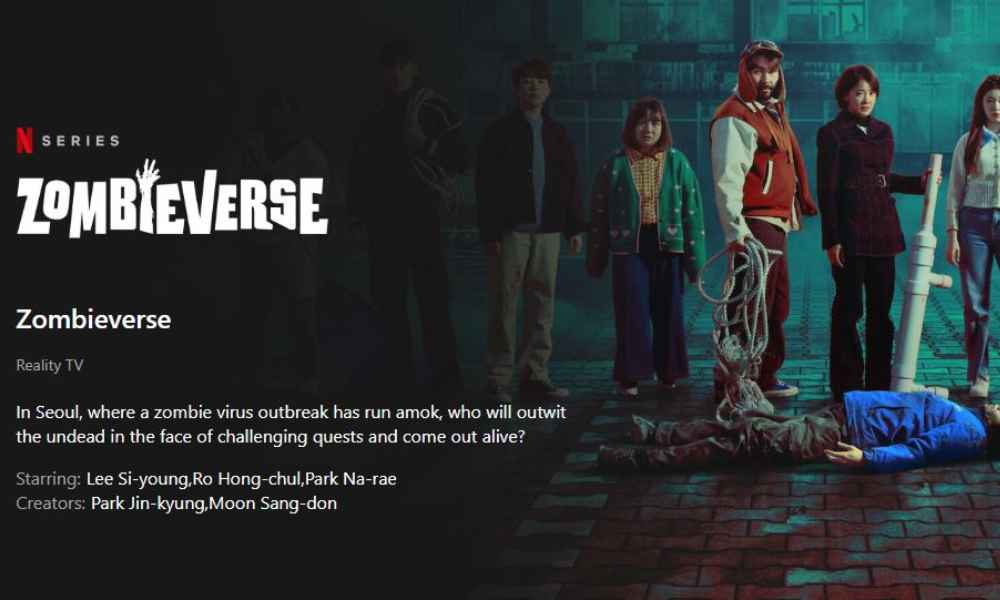 Netflix is ​​preparing for the premiere of a new (and realistic) zombie apocalypse. This August, the 'Zombieverse' platform will arrive on the platform, a new survival reality show that will see its contestants fight for their lives in Seoul, devastated by a strange virus.
As if it were ' The Walking Dead, 'the contestants will have to put their survival skills to the test, and they will have to arrive safely by the end of the season by passing a series of tests (obtain supplies and first-class goods needed or find refuge, among others), without being annihilated by the horde of undead that will tirelessly surround them.
As every fan of zombie fiction will know, one bite is game over. In this case, it could not be different: if a zombie successfully attacks a participant, they will be eliminated from the competition.
Netflix has announced the premiere date for the show, which will be August 8. In addition, he has shared the first official trailer for the reality show and, why fool us, things promise.
Kakao Entertainment has partnered with the streaming giant to produce the reality show, which has opted for extremely meticulous immersion. The details will be one of the strong points of the reality show, with a high-level set design and production design.
Park Jin-Kyung, one of the show's creators, talked about 'Zombieverse' and how the contest came to be.
If you were left an orphan at the end of 'The Walking Dead' after the closing of its final season last year, this reality show could help you to immerse yourself again in your favorite fictional universe.
If that's not enough, remember that ' The Last Of Us, 'another great series about the end of civilization, is already developing its second season. Take advantage of all of the spin-offs of 'The Walking Dead that are being developed, too.
The 'TWD' universe is growing, and some fan-favorite characters will have their solo plots. Rick and Michonne, Daryl Dixon, Negan and Maggie.
In less than a month, 'Zombieverse' will hit our screens and give us the dose of Apocalypse until the premiere of all these series and seasons. Until then, take advantage of your subscription on the platform by watching the most anticipated series on Netflix in 2023.
Related: 123Movies Official Website