How to Share Mobile Connection and Avoid Public Networks?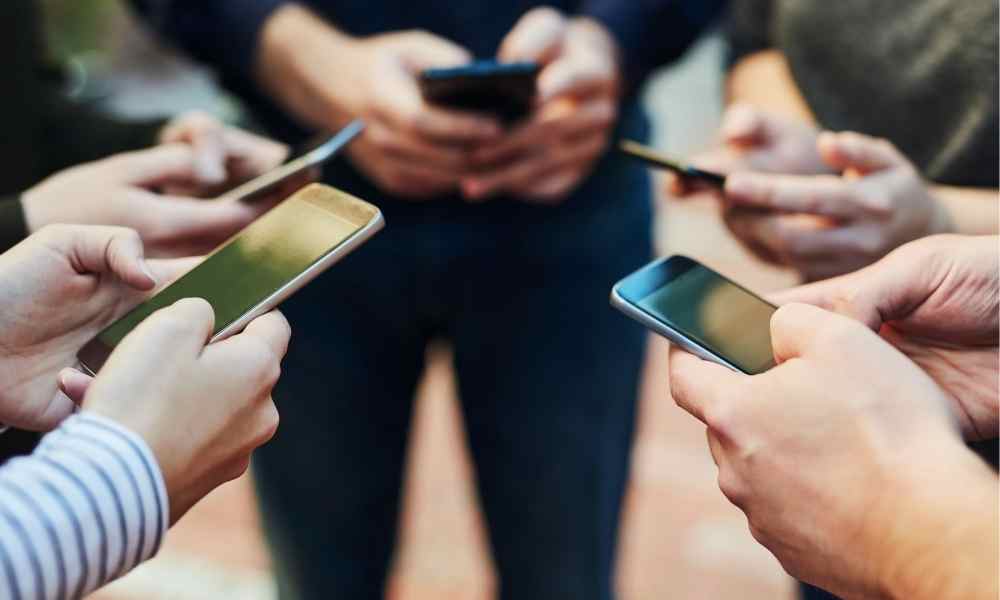 Thanks to our smartphones, we will always have an Internet connection through our mobile data anytime and place, avoiding the risks of connecting to public wifi networks. In this article, we will review step by step for sharing our mobile connection with other devices safely.
We spend many hours of our day to day connected to the Internet, whether inside or outside the home; our devices have a wide variety of options with which to stay online, from mobile data to free wifi networks that exist in public places such as centers, shops, hotels or some bars or restaurants.
Sometimes, we run out of data, and we have no choice but to resort to the latter to stay connected despite their threat to our security.
This type of connection poses a great threat to our privacy due to the vulnerabilities they present and the ease with which cybercriminals can use them to monitor and take control of our online activity.
For this reason, it is much more effective and secure than if we need to connect to the Internet. We do not have a reliable connection; we use the mobile connection of our smartphone to create secure access points to which to connect other devices, such as our laptops.
How Can We Share WiFi With Our Smartphones?
Today any smartphone has an Internet connection contracted with our data provider. This connection is possible thanks to mobile networks (4G, 5G ), which offer enough speed to navigate from other devices such as tablets or computers.
The wifi sharing function is available on any mobile device, whether Android or iOS. Creating an access point and connecting to them is very simple. Next, we will see step-by-step how to do it from any system:
WiFi Sharing With Android
There are different versions of Android and different customizations depending on the distributor or manufacturer. However, the process is usually similar:
The first thing will be to access the Phone Settings and go to the corresponding section. Depending on the version, it may vary:
Networks and Internet > Wifi zone / Share connection > Wifi access point.
Portable hotspot > Configure portable hotspot.
Mobile networks > Tethering and wifi hotspot > Portable wifi hotspot.
The next thing to do is configure our access point: As a general rule, our mobile device will already have a default configuration that we will have to modify for security.
Name of the access point / SSID: Where we can change the name of this network, and it will be the one that other devices see when they search for it.
Access Point Password: Security key to connect to the network. Remember to use a strong enough password, so unwanted third parties do not connect. We provide you with an infographic that will help you create a secure password step by step.
Security and encryption: Some versions will allow us to modify the bandwidth or the type of encryption our connection will have. Remember to always use the most secure (WPA2 or higher).
In some versions of Android, we can manage the devices to limit the bandwidth or the amount of data to share, create a maximum limit of connected devices or even create a blocklist of devices.
After this, we only have to Activate the access point so that other devices can connect to the Internet, thanks to our mobile connection.
Finally, connecting from another device will be as simple as going to Settings> wifi and searching for the network we have just created, entering our credentials, and connecting to the Internet.
WiFi Sharing With iOS
On Apple devices, the process is simpler, although it has fewer configuration options:
To create our access point, we must access Settings> Personal access point> Allow others to connect.
Now we only have to modify the password and use a sufficiently robust one. The network name will be the one we have given to the device, and we can modify it from Settings> General> Information> Name.
Other devices will be able to see the network in the list of available wifi connections. They only need to select that network and enter the password to connect.
On iOS devices, it is possible to enable a function so that our Family can connect to our access point automatically, without the need to enter a password.
To do this, we must first have a family group enabled from Settings> Apple ID> In Family> Set up your Family, where you must follow the instructions to invite your family members. Then, to invite them to the hotspot:
Go to Settings> Personal access point> In Family
Then, we will activate Family Sharing and select the name of each member we want to enable, establishing if they need to request approval or can connect automatically.
What Precautions Should We Take?
Although it is a very useful measure to connect other devices or lend our connection to our friends/Family, we should not ignore a series of precautions/advice:
Monitor the consumption of battery and our data because when sharing the network, this consumption increases considerably.
Use a strong password to protect access to our connection
Sharing the network only with acquaintances, making sure that fraudulent use is not going to be made, could endanger our security and privacy.
Limit the connection to a specific period
Check the devices connected to our network to ensure we don't have any unwanted guests using our connection and that they might try to take control or steal information.
Suppose we do not have this function and need to connect to the Internet. In that case, we can still use a VPN to securely connect to the Internet through public wifi networks. And let's not forget to deactivate the option when we are not going to use it more.