Best and Successful Shopify Stores of 2023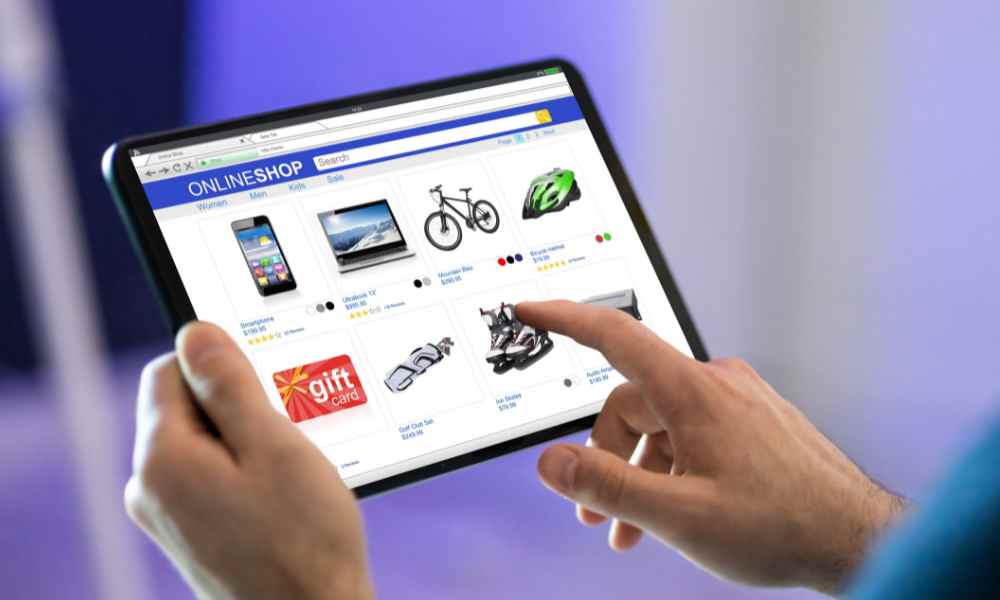 Undoubtedly, the best online stores are because they do a few things better than the rest. If you're building a dropshipping store and looking for some inspiration, we've compiled a list of Shopify stores so you can soak up their good practices and have plenty of examples to replicate. 
When you review the complete list, you will realize that all these stores are successful online businesses. Each of these companies that appear in this top online store has been able to forge its path to success, doing things in its way, with its style, but making the right decisions when necessary.
It could be said that, for these Shopify stores, success can be measured in many different ways: from some that are valued because they sell their products to high-end customers —like Ben Affleck—to others that have achieved multi-million dollar investments and revenues. Six figures.
We hope you find in them the inspiration you need to grow your virtual store.
Best Shopify stores for fashion and accessories
1. Negative Underwear
Negative Underwear's goal is to help women feel comfortable in their bodies.
The company does not want uncomfortable accessories such as push-up pads or underwires that enhance the bust to become essential for women to feel more attractive.
Instead, Negative Underwear is committed to the most comfortable Underwear that is easy to wear in all circumstances.
This business policy works very well for one of the best Shopify online stores since its revenue has grown exponentially since it was founded in 2014.
In those few years, this online underwear store has earned the respect of major media outlets such as Forbes, Vogue, and The Wall Street Journal. They all praised its ability to make a place in the industry, offering the perfect union between functionality and appearance.
2. Taylor Stitch
Taylor Stitch launched his online store in 2010 as a site to sell personalized and made-to-order men's clothing online.
But in 10 years, the market has evolved a lot. And this ecommerce has also been transforming in that decade. For this reason, his current objective is to make sophisticated garments at an affordable price.
This Shopify store's social media marketing plan is worth noting, which is based on creating bonds with its customers by encouraging them to share their personal stories.
Even over the years, much of its content has been generated by clients who do not hesitate to share incredible stories and images.
That is why it is common to find in their Instagram stories posts from clients that range from fishing trips to motorcycle crashes to graphic reports of weddings or even to the reconstruction and cleaning of a neighborhood after the passage of a hurricane.
Since its launch, it has been able to triple its revenue every year, which is not very common in startups related to e-commerce. Moreover, the company had reached the 1.5 million dollar sales threshold just three years after its launch.
3. Marc Wenn
Marc Wenn is one of those famous online stores because all its products are designed in London by Marc Wenn, who is mainly dedicated to designing shoes, wristwatches, and backpacks.
Marc Wenn has a very inspiring experience for other young e-commerce entrepreneurs. For that reason, he often advises that it is best to do several small-scale things at the start of a business to ensure it performs well. 
For example, personally emailing the first 100 customers to thank them for their purchase goes a long way to building customer trust, just like he did when he started operating his Shopify store.
4. Triangle
The Australian couple behind Triangl launched their first swimwear line in 2012.
Erin Deering, one of the founders, was the one who first had the idea of ​​setting up this Shopify store.
The epiphany came after realizing that she couldn't find any bikini that she liked and was simultaneously affordable. With that idea in mind, she began to design a line of bikinis as she wanted.
By the end of TRIANGL's first year, the company had earned over $5 million.
And the following year, this Shopify store increased its business volume fivefold. That is, he obtained about 25 million dollars.
The secret of its success lies in that TRIANGL offers simple and sporty styles using bright and striking neoprene fabrics.
5. Bremont
This British luxury watch brand exemplifies how many brilliant and successful companies turn to Shopify to make money with an online store.
Their chronograph designs are practically perfect. And that same perfection was what they were looking for when managing their ecommerce with Shopify.
Bremont's annual production is approximately 8,000 to 10,000 pieces in artisan and retail manufacturing, also transferred to its online store.
6.SoYoung Inc
The most exciting fact about this brand of handbags aimed at mothers —and their children— is that 25% of its income comes from its Shopify online store. 
When calculating the sale price of your products, you should know that the profit margin in this type of accessory sales is higher, due to direct sales, without intermediaries.
On its Shopify website, you will find various collections for its target audiences: adults, children, and babies.