What is the Cloud for, and How Can it Help Businesses?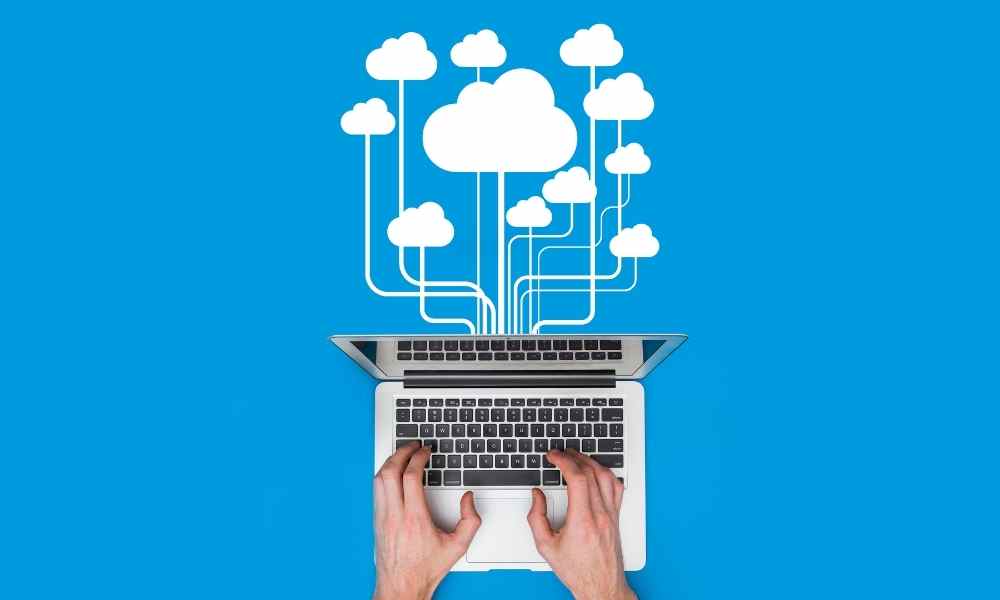 We have already talked on other occasions about the cloud, its origin, and its current types. So, once the foundations for the cloud have been established, this time, we delve into another of the most common questions about this type of computing service, which is so present in our daily lives: what is the cloud for?
Indeed we are mainly familiar with the versatility of the cloud when it comes to allowing us to store information (documents, images, etc.). Still, the uses of this technology go much further, and many answers arise if we dig a little deeper into What is the cloud for?
Are you ready for an avalanche of innovation, creativity and new technologies? So let's go now with the most current utilities of cloud computing technologies.
WHAT IS THE CLOUD FOR: MAIN UTILITIES
Cloud computing technologies offer specific functionalities at the moment, and their uses have become very varied. But among the most common benefits of the cloud, we can highlight the following:
IN DATA STORAGE
Have you spilled coffee on your computer and lost all the information you stored? Has your laptop suffered an unexpected crash, and there has been no way to get it working again? If you have experienced any of these two situations -or similar ones-you will soon regret the possible loss of everything you had stored on your hard drive.
While there are processes by which one can extract information stored on a malfunctioning computer, this comes at a cost and a corresponding loss of time. And losing some of this data (essential documents, photos or videos) can be a real chore. How could we have easily avoided it? Storing the files in the cloud instead of just doing it on our computer.
The cloud allows us to access everything we store in it from anywhere without even needing to have our computer at hand. From your brother-in-law's computer – without going any further – you could safely access all your files stored in the cloud with the simple need of Internet access.
IN THE EDUCATION INDUSTRY
No one will find it strange to know that the cloud has given wings to the education industry with e-Learning. The most immediate image that will come to mind is the student taking a course taught by a university thousands of miles away (isn't that amazing?). But beyond removing geographic barriers, the cloud has revolutionized the education industry in many other ways.
For example, we are creating virtual learning environments, minimizing device requirements for students or facilitating full access to the different types of educational resources included in the courses (videos, downloadable documents, surveys, exams, etc. ).
Do you want to learn a subject of your interest? If you're going to do it comfortably and agilely, you will have to thank the cloud.
GENERATING BACKUP COPIES
Another of the great uses of the cloud is that it allows us to create backup copies of those files (documents, photos, etc.) that are especially important to us.
And to better explain its usefulness, we will illustrate it with one of the great disasters of the 21st century: our mobile phone falls to the bottom of the pool so that we have just lost in a flash the thousands of photos we had taken in recent months and goodbye to our most memorable memories!
Again, how can we avoid losing such valuable files when our mobile phone has an accident? Connect the phone's photo reel to a cloud storage service so that will create a safe backup copy and will create a secure backup copy from each photo or video. We will lose the mobile, but not our vivid memories!
IN YOUR SOCIAL NETWORKS
The cloud also serves so that your favourite social networks can exist and work whenever you open your Facebook, Twitter or Instagram account.
Where could they be stored, if not the more than 500 million tweets published daily on Twitter? As you can already guess, they are stored in the cloud. The fact that you can connect to your accounts from any device is also due to the cloud.
TO IMPROVE YOUR PRODUCTIVITY
The cloud allows us to work from anywhere, offering a most effective collaboration channel with other people with whom we have to develop joint tasks. Take, for example, Google's free Google Docs app.
Through this application, it is possible to create text documents that will be automatically stored in the cloud (which, in the case of Google, is Google Drive). This way, you could start creating a document from one place and continue working on it from another location without the slightest problem.
In addition, you will be able to share the document through a link with anyone so that you can work on it simultaneously. For example, do you want an HR specialist friend to review your resume? You have to send him a link to the document, and he can add comments to it in the form of annotations.
As you can see, the cloud is used for a multitude of uses in the day-to-day life of practically anyone. And you, do you know any other use of the cloud? Could you share it with our readers?