What is Marketing Automation, and How to Integrate it Into Business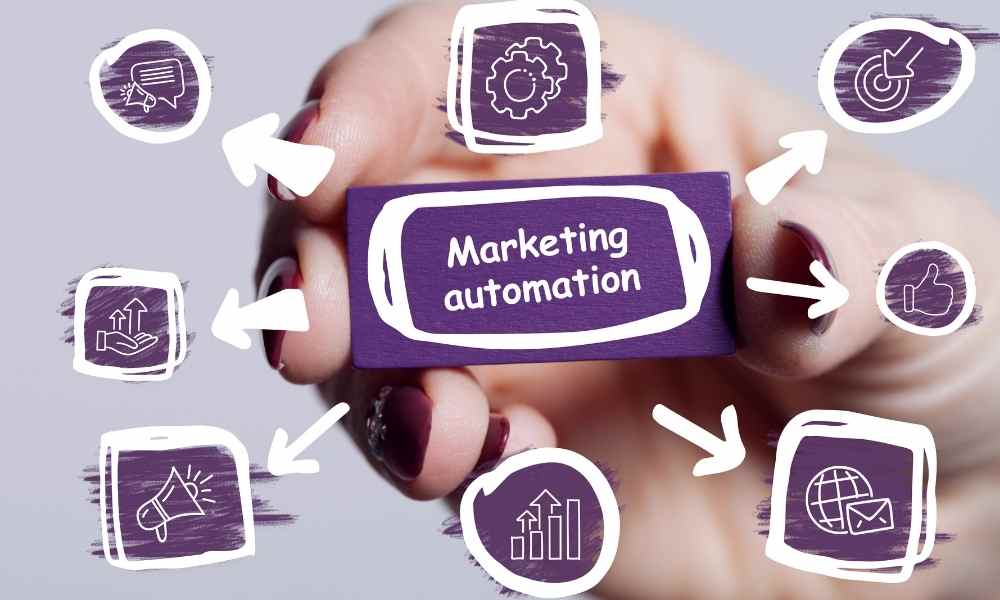 Marketing automation is a methodology based on using a single software through which the different phases of marketing are automated to achieve the sale of a product or service.
This automation strategy was born to help companies to prioritize actions and achieve objectives in less time. Platforms that allow marketing strategy processes to be managed from one place are known as " All in One." These usually include actions such as segmentation, marketing campaign management, social networks, lead cultivation, workflows, email marketing…etc.
With Marketing Automation, we reach the right person at the right time with the perfect message and the appropriate content.
How Does Marketing Automation Affect your Business Model
The functionality of marketing automation helps to understand potential customers better and to be able to develop a strategic plan appropriate to their needs. But not only that. Among its main benefits are:
Greater efficiency and lower costs: Increased efficiency and reduced staff time.
Improvements in the marketing strategy: It allows the development of complex marketing processes, which would otherwise be difficult to carry out promptly.
Control of actions: Achievement greater control of activities and monitoring of all of them.
Better relations with users: This allows you to design strategies around a database. We are known for lead nurturing, which will help us establish valuable relationships with our users to accompany them in the purchase process.
Implementation of data processing: You can automatically detect the most prepared profiles to receive a commercial offer through lead scoring, which will help us qualify the leads in a database based on their degree of proximity to the customer, their interaction with the company, and where they are in the purchase process.
Within marketing automation platforms, it is common to have a content management system, forms, landing pages, web analytics, and even an email platform.
Marketing automation software is essential; it cannot be applied individually and must be integrated into the corporate digital strategy. There is no ideal size of organization for implementing this tool, and it is only necessary to know the direction and exactly where the company wants to go. 
This way, we will facilitate the intended work: reach the right person at the right time with the perfect message and the appropriate content.
The Three Main Areas of Marketing Automation are:
1. Engagement With the Product:
It concerns the interest that an offer arouses in current and potential customers. There are two ways to measure "engagement ": through emailing (interactions that produce interest with campaigns that are activated automatically when the user meets a series of characteristics) and re-engagement (after a period of inactivity or little interest on the part of the user we can hit again to try to cause a reaction in him).
2. Automation of Repetitive Marketing Processes:
The following applications are established:
Workflows: allows us to plan what to do with a user/client based on their behavior or characteristics, determining how to communicate with that person and what content to offer them.
Instant interaction with users: This allows us to send automated notifications to users who have carried out a specific action with our website—for example, notifications via SMS or Twitter to people who have shown interest.
Contact Segmentation: We need to segment the databases to detect how to address the people who make them up. The success of any campaign is proportional to the segmentation we carry out.
3. Automatic database education: Educating your database automatically in all aspects related to the company is one of the most relevant digital marketing strategies. Through lead nurturing and lead scoring, we will try to ensure that the records in the databases mature and advance in their purchase process.
Lead Nurturing vs. Lead Scoring
Lead Nurturing
It refers to the nutrition and maturation of leads or contacts. The purpose is to send communications and provide valuable content to the recipient automatically: we must try to solve their problem and focus on what they need. Do not divert or accumulate offers that we think you "might" find interesting. Make sure that what we are going to send you is going to attract you and be helpful.
Lead Scoring
It consists of qualifying the user based on the company's established criteria. This technique can focus on the most exciting leads or those closer to the purchase process. It is, therefore, a powerful tool capable of increasing productivity and very useful for speeding up decision-making.
All these techniques are meaningless if they are not integrated under a plan or strategy. Marketing automation aims to coordinate actions and impact users by adding value and generating interest in what we offer them. How? With automation tools and aligning the strategy under the inbound marketing methodology.