What are Key Performance Indicators and What Types of KPIs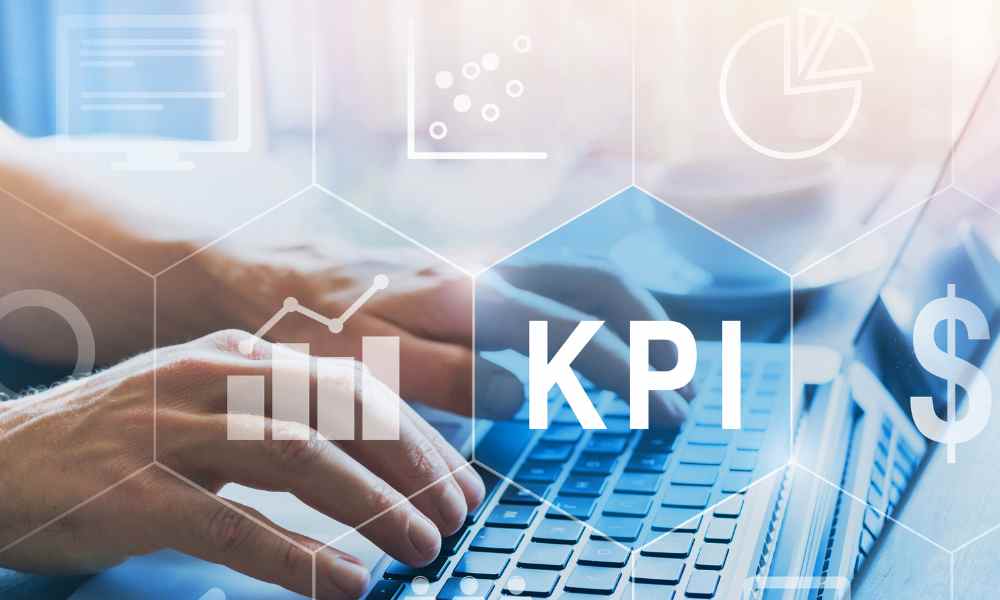 When planning any marketing strategy, it is essential to know a series of key indicators that help us measure and control the success of our actions and their subsequent return. These measurements are made through different types of KPIs and are of vital importance in the evolution of any company.
What are Key Performance Indicators (KPIs)?
The acronym KPI is known by the Anglo-Saxon term (key performance indicator), also called the term key performance indicator. These KPI indicators are the measures or numbers used to measure a company's development.
When the KPI indicator is expressed numerically (most often), it can represent an exact figure, a rating or a percentage. In this way, companies can measure both the satisfaction of their customers and the annual turnover of the rate of sales of the services or products generated.
The importance of these indicators is essential for the performance management of a company. It isn't easy to adjust the business strategy, objectives or work methods without them, if necessary.
How to measure KPIs?
To accurately measure the success or failure of an action, one must take two main factors into account: the bounce rate and the conversion rate.
Bounce rate
The bounce or abandonment rate is a primary KPI index in the analysis of a business. It allows you to show the percentage of people who have visited a website's page and who have abandoned it immediately, that is, the bounce rate.
In addition to showing whether visitors quickly leave a page or not, this bounce rate is a factor that is highly taken into account when indexing the website in search engines.
A very high percentage means that visitors have yet to find what they expected and can negatively impact SEO positioning in search engine results.
Thanks to this measurement, the company can analyze the causes of abandonment and thus evaluate the possible reasons that generate it to provide a solution to the problem.
Conversion rate
The conversion rate is another measurement to consider in the development of the different marketing strategies carried out by companies. It measures the success of a product or service among customers. It helps to specify the number of people interested in what a company offers and who have finally bought or contracted said product or service.
KPI types
Each business or project requires specific KPI indicators. Depending on the type of company and the sector of activity, there are a series of precise measurements that facilitate decision-making and, consequently, the obtaining of certain competitive advantages:
1. Sales KPIs
They aim to convert into sales and billing a specific service or product. This measurement can be made up of about 30 indicators responsible for monitoring sales.
Some examples of sales KPIs are:
Customer satisfaction
The commitment and motivation of the commercial team's
billing levels
Number of closed visits
2. Social media KPIs
They are invaluable when you want to know the paid or organic impact of social media posts and their engagement and influence on ROI. A parameter that will help to see the performance and what these channels contribute to the company's development.
Examples of social media KPIs :
Number of followers
Reach
Engagement
CTR (Click Through Rate)
3. KPI retail
They are designed to increase sales and reduce expenses in textile shops and the consumer sector.
Examples of retail KPIs :
Number of visits
Busiest hours
sales per visit
Ticket promedio
4. Logistics KPIs
Precisely to calculate the performance and the level of optimization of the different business processes (improve quality, increase productivity, minimize errors, etc.). They are the basis on which to improve within an organization continuously.
Examples of logistics KPIs:
Inventory rotation
out of stock
Provisioning period
Transportation cost over sales
5. Production KPIs
Closely related to the previous one and essential to favour the constant improvement of the company's production processes.
Examples of production KPIs :
The average cost of the purchase order
Demand forecast errors
Inactivity time
Production hours to measure work performance
6. Financial KPIs
We are focused on a growth strategy, cost reduction, profit increase and asset optimization.
Examples of financial KPIs :
Profit margin
ROI (Return on Investment)
Financial appeceament
Breakeven
7. KPI marketing digital
They help measure the performance of operations aimed at getting leads, and conversions in each campaign, influencing the target audience, and the impact of a banner… And where it is essential to know what each action does. That is why each indicator in digital marketing must be accompanied by a specific value that helps to choose the channels available to reach the customer.
Examples of digital marketing KPIs :
Traffic
Returning users and new users
Dwell time
Leads achieved