How to Choose the Best Domain For a Website?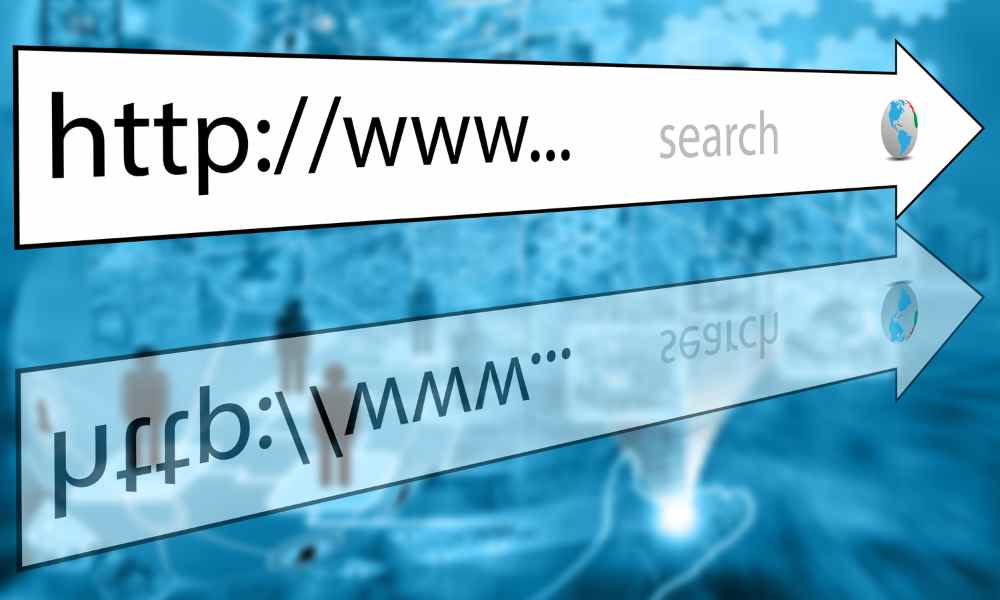 In recent years, the Internet has been increasing; today, all large companies have a web domain. This is sure that you already know, but today I will explain how to achieve it and do it well; there are some simple steps to follow.
In this article we are going to talk about a web domain on the Internet, the creative name we need to create this domain and find the right path to carry out such an initiative.
Many Blogs and web pages will talk to you about the subject, but as a web consultant expert in web design, marketing and Internet advice, I will help you and give you some advice you may need to learn. We start.
There are several ways to do business with your products on the Internet. The easiest and fastest is to create an exemplary Internet web page where you can publish your services, products or advice.
We must also not forget that there are many small entrepreneurs" who, for fun, "created a web page with a web domain on the Internet to publish their creations. And without realizing it, these people began to bill and earn money "just for fun".
In recent years, the Internet has become an excellent platform for doing very profitable business. A personalized web page to offer a product is the first thing we have to have, and within that page, we can also offer an Email and a telephone number for personal contact.
6 keys to choose the domain of the address of the web page
It's straightforward. We are looking for a provider with whom we will contract a hosting server for your website, which allows us to acquire web domains; we are looking to see if the web domain possibilities that interest us are available and if they are convenient with our expectations for the business.
Be creative with the web domain
The most important thing to creating our domain is the name; If we offer to sell clothes online, it is necessary to be creative and find a suitable name for the product offered. For example, the domain abc.com will make your product associated with the name of your website, and it will be easier for users to remember the address of your website on the Internet.
There are millions of options and combinations of web domain names on the net. You must be creative and have the tools to find the best option for your future company web domain.
Take care of the pronunciation of the web address
Having a very elaborate web name is unnecessary, but you must be creative. You cannot have a name with many letters or punctuation marks; This will cause your web users to have problems when searching for your web page on the Internet or for the search engines themselves when it comes to indexing and positioning the contents of your web page.
Choose a short web domain, a maximum of 2 words!
For example, it may seem that "onlinejobsatdesk.com" is very accurate and has a significant impact on the web, but in reality, it is not. As it contains many letters and is excessively long, it makes the user who wants to search for you and buy your products and services end up going to other websites, perhaps those of the competition.
Having a short and creative name makes the leading Internet search engines -Google, Yahoo, Bing, Gigablast, Altavista, etc.- able to do a quick crawl and associate your website with the client's needs as quickly as possible. This will mean that your website will soon be positioned among the leading brands when doing an Internet search.
Think about advertising and word of mouth
People can also remember the name faster, so when conversing with friends, they can even mention where they bought your product. "Word of mouth" communication is also essential to making your website take centre stage.
Still, there is much work to be done.
From my experience, people must remember you when creating a brand on the Internet. Part of marketing is based on that; getting people to have an idea installed so they can later look for you and find you on the Internet.
But not only that runs on our part. We have to make our website position itself more and more among the most sought-after and requested.
We already talked about the domain, and now we will talk about the personal brand.
The personal brand is also your web domain
A way to differentiate yourself from others on the Internet so that customers can remember you.
On your website, you can create a company logo; that they always associate with your product. This is necessary if you will treat your customers only with the company's personal brand.
With the company's personal brand, users will always connect with you in a somewhat distant and cold way. In other words, a Client/Company relationship.
On the other hand, if you decide to have more human contact and show yourself to clients, you can also create a personal brand about yourself; You will be the one in charge of creating and maintaining the company's updated website. People will associate your face with the product; people's faces are easier to remember on the Internet.
Although we can mix these two possibilities, where your company's personal brand is you.
It is something that occurs a lot on the Internet when offering a service; You gain users' trust with your website if they have the feeling of dealing with real people who are committed to your company and its service.
A relationship of empathy is created with customers
I'll give you an example; you know Mark Zuckerberg; it may sound familiar to you, but true, he is the creator of the social network Facebook.
In that company, there are a large number of people working day and night to offer you a good service. The company has its own domain -which is worth millions of dollars- its own image, logo and characteristic colour. But despite that, the image of Facebook is always associated with the face of its creator Mark Zuckerberg. That he is constantly updating his status on his profile.
As you can see, the serious and efficient company is mixed with the direct intervention of its creator. This makes Facebook a "super-company". Obviously, we must remember the service they offer.
Find a suitable web domain
When creating, an exact match is necessary. When you build a website around your searched keywords, you want to appear in search engines like Google.
We continue with the example of, "yourclothingstore.com". How many search results can it give you? Thousands, so you can end up lost among thousands of other results. It is necessary to look for alternatives where customers find us quickly.
The searches are done with keywords or with hierarchical trees by subject; the search result is a list of pages, with those of web addresses in which topics related to the searched keywords are mentioned. And one of those web pages is yours. That is why we must continue working to position it among the best.
When choosing a web domain, using those ending in ".COM" is advisable
Although if we intend to open a foreign market and all its possibilities, ".COM" will be better. This opens the doors of broader markets in the network and in the world.
And the most critical part, ".COM" is cheaper when starting our website.
You can also use different types of domains ending in ".NET", ".ORG", or ".TV". But these domains are used for other activities.
Seek advice to choose your best web domain!
As you will have read, some things must be taken into account to choose an exciting web domain that is easy to memorize.
Find a suitable supplier, design the name and launch ourselves to create a website to offer a product, service or advice.
On the Internet, it is a matter of little time to create a unique and creative website where we can publish and keep it updated for all kinds of tasks we want to carry out. It is straightforward to create pages on your own. However, I recommend you always consult a web page design and development company specialist who will guide you to a good port.
Remember that on the Internet, it is necessary to carry out a market study. For that, it is essential and imperative to have the support of a digital marketing agency.