The Most Shocking Hollywood Breakups of 2023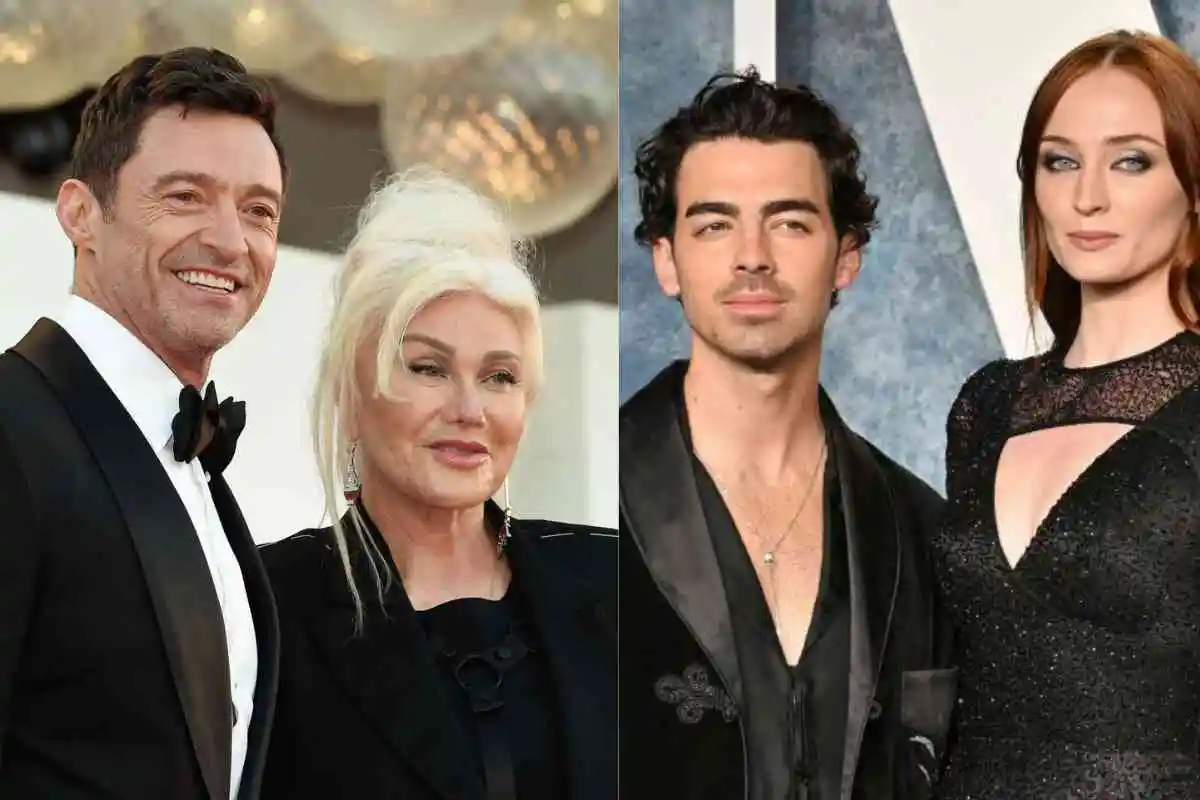 This may be how many of the protagonists of this article feel, stars of the always romanticized world of Hollywood who have decided to end their respective romantic relationships: Hollywood Breakups of 2023.
From long and promising couples with armies of followers to volcanic encounters that began to excite us only to end in nothing, in this list, we review the most shocking celebrity breakups of 2023.
Hugh Jackman and Deborra-Lee Furness: 1995-2023
"We have been blessed to share almost three decades together as husband and wife in a wonderful and loving marriage," wrote Hugh Jackman and Deborra-Lee Furness in a statement announcing their breakup after 27 years of relationship. "Our path is now changing, and we have decided to part ways to pursue our individual growth."
After meeting on the set of the Australian series 'Correlli,' and marrying just a year later, the performers had two children, Oscar and Ava. "Our family has been and always will be our top priority. We take on this next chapter with gratitude, love, and kindness," they point out. "We greatly appreciate your understanding in respecting our privacy as our family navigates this life transition."
Sophie Turner and Joe Jonas: 2016-2023
According to official sources, the custody of the two daughters that the star of ' Game of Thrones ' and the middle of the Jonas Brothers have in common could complicate the divorce of those who, for seven years, were one of the favorite couples. Of the specialized media.
Sofia Vergara and Joe Manganiello: 2014-2023
The most beautiful and most admirable couple in Hollywood has also broken up due to "irreconcilable differences" that, luckily for everyone, have not come to light.
The couple announced their divorce on July 17, 2023, after seven years of marriage and one of dating. Manganiello filed for divorce, citing "irreconcilable differences" as the reason for their separation. "They definitely love and respect each other, but once that initial passion fades and other areas come into play, then the small differences become bigger," close sources said, breaking our hearts.
Natalie Portman and Benjamin Millepied: 2009-2023
Since the choreographer's affair with a 25-year-old girl became known, Natalie Portman worked to regain trust in her husband. She was desperate to keep the relationship going, thinking about her children and the eleven years of marriage. Finally, in August of this year, we began to see the actress without her wedding ring.
Hunter Schafer and Dominic Fike: 2021-2023
The filming of the second season of ' Euphoria ' was the ideal setting for the romance between Hunter and Dominic to begin. Reality surpassed fiction, and "Jules and Elliot" made their relationship official in February 2022.
People Also Read: Andrew Tate's Sister
Without making too much noise, everything ended sometime in 2023, just in time for everything to get more awkward in the filming of season 3 of 'Euphoria.' "We're all adults, more or less," Fike confessed.
Brie Larson and Elijah Allan-Blitz: 2019-2023
The protagonist of ' The Marvels ' (Nia DaCosta, 2023) was seen at the 2020 Oscars with this director specializing in virtual reality. Since then, the couple has appeared at different events while the public fell in love with them.
In September 2022, we were able to see them together for what seemed like the last time: "I don't have an upcoming job. I don't have a home. I don't have a partner. I don't have a plan. I'm completely open," the actress confessed to Harper's Bazaar.
Kevin Costner and Christine Baumgartner: 2000-2023
Married since 2004 and with three children aged 14, 15, and 12, the couple ended their relationship, citing "irreconcilable differences" as the reason for the separation. "With great sadness, and due to circumstances beyond his control, Mr. Costner has to participate in the dissolution of the marriage," announced Kevin Costner's representatives.
Maisie Williams and Reuben Selby: 2018-2023
The young couple had managed to become one of the strongest in Hollywood. "Reuben and I have decided to end our relationship," the HBO Max star announced on Instagram. "Since we met 5 years ago, our connection has always extended deeply into our shared and separate creative careers… and will continue to do so."
"This decision is something we are very grateful for so that we can protect the magic that we can't help but emit every time we put our minds together," he added. "PS don't ask any more questions; we must protect our children (my dog)."
Billy Porter and Adam Smith: 2015-2023
"I can confirm that Billy Porter and his husband, Adam Smith, have made the sad decision to end their marriage after six years," announced the representative of the star of the essential 'Pose.' "The decision was amicable and mutual and was made after much consideration."
"They continue to love and support each other as they embark on this next chapter," he adds. "There will be no further comment from either party, and their privacy would be appreciated."
Reese Witherspoon and Jim Toth: 2010-2023
"We have some personal news to share," Reese Witherspoon announced in the sad statement in which she noted that, after eleven years of marriage, her relationship with Jim Toth was ending. "We have enjoyed many wonderful years together and move forward with deep love, kindness, and mutual respect for all we have created together.
"Our highest priority is our son and our entire family as we navigate this next chapter," the actress added. "These matters are never easy and are extremely personal. We sincerely appreciate everyone's respect for our family's privacy at this time."
Jeremy Allen White and Addison Timlin: 2008-2023
Together, since they met on the filming of 'Afterschool' (Antonio Campos, 2008), Jeremy Allen White and Addison Timlin ended fifteen years of relationship, four of them of marriage. "Being a single mother is not how I imagined it," said the actress who, along with the star of the recently released season 2 of 'The Bear,' has two daughters, ages four and two.
People Also Read: HBO Cancels One of its Series Winning Time