Corporate Technology Trends to Avoid Being Left Behind in the Digitization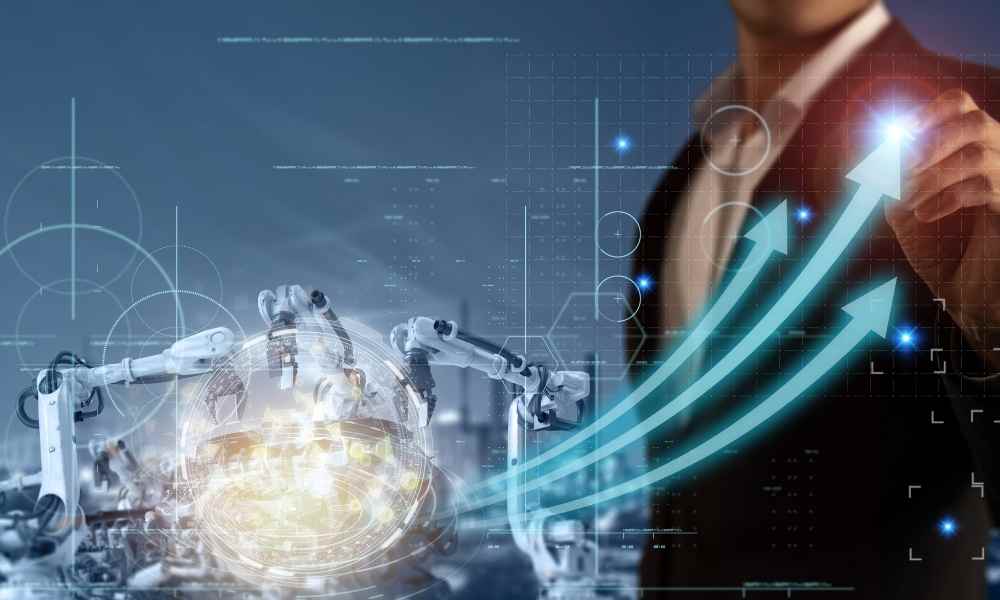 The evolution of technology advances much faster than companies do. Achieve the necessary knowledge to face the complicated digital transformation and much more after the urgent IT transformation that companies have had to implement during the pandemic to telework.
For this reason, analyzing in-depth how this sector will grow and evolve is the only way to save time and help companies prioritize their investments so as not to be left behind in this digitization process.
SerbanBiometrics highlights the main IT trends at a corporate level that will be essential in the next 10 years to remain competitive, agile, and efficient:
Cloud Growth
The services and features of this platform increase revenue generation, provide the opportunity to expand knowledge about customers and promote digital transformation. 
It is estimated that Cloud Services' penetration percentage will exceed 80% in the year 2035. The future of cloud computing will go through the use of this technology in four main points:
Advanced data analytics and artificial intelligence: the creation of virtual data lakes will be promoted, thanks to which companies will be able to carry out more Machine Learning and Deep Learning operations, as well as provide them with prediction and optimization skills derived from artificial intelligence ( AI) and will gain more excellent aptitude in customer segmentation.
Better customer management: thanks to cloud technology, entities will be able to personalize customers' online experience more intelligently.
Savings and internal improvement: cloud computing will reduce company processes' execution time and cost.
Digital Identification
Until recently, the best way to identify a user was passwords, but this system is increasingly vulnerable to increased cyberattacks.
Biometrics is becoming the best solution. So much so that global spending on the identity verification market will grow exponentially, reaching more than $18 billion by 2027, according to Statista. Today, many companies are implementing digital identification systems in a host of functions, especially in the banking sector. 
There were 14.4 million victims of identity fraud in the United States alone in 2018, and we could have avoided this with identification systems based on this technology. Voice biometrics is currently used as an identification tool for its employees, especially those who are teleworking and do not come to the office.
In the case of facial biometrics applied to accident insurance, it is already facilitating the management of this type of incident. This sector will grow to limits that few can imagine today in the coming years.
More and More Blockchain
It is more than evident that this technology has arrived to settle and be part of all the big companies. Although it is indeed a great challenge of time and effort, it is already a true revolution in numerous procedures and processes. It is expected to continue advancing and developing in different sectors for the next decade.
The banking sector is one of the focuses on which this technology will be focused, improving the management of bureaucratic processes, making transactions more and more agile at a lower cost, and, in addition, the level of privacy in these entities will be higher.
The Internet of things is already being a significant handicap of security, and the Blockchain is going to have a lot to say because being a public and decentralized system allows all the blocks and transactions stored in it to be validated, in addition to the fact that there is no single authority that can approve the transactions.
In this way, the security of all network devices will increase exponentially. Finally, another of its benefits will go to social networks to avoid constant privacy violations, carry out data control and observe the relevance of the content.
Cyber ​​Security as Maximum
Suppose you want to face the increase in attacks on supply chains, the clear trend of increasing ransomware against companies worldwide, and the new hybrid work format.
In that case, the direction for the coming years for any company in cybersecurity will be the Zero Trust strategy; thanks to this technique, they will guarantee total visibility and control of all the layers of a company.
In addition, now that each year passes, the number of devices connected to a network will increase exponentially, both IoT and mobile; it is imperative to protect each one of them since this implies many possible security breaches with the consequences that this may have.
If, until now, it has been essential to have technological tools to manage the day-to-day running of a company, in the next 10 years, it will be crucial.
Cloud computing has allowed companies to continue teleworking, which is essential to continue after the pandemic. Digital identity and biometric tools are the future of accurate identification and fraud elimination.
And the Blockchain and cybersecurity will be irreplaceable measures and systems to keep companies safe and secure from any cyberattack.