Best Chrome Extensions for Fun and Creativity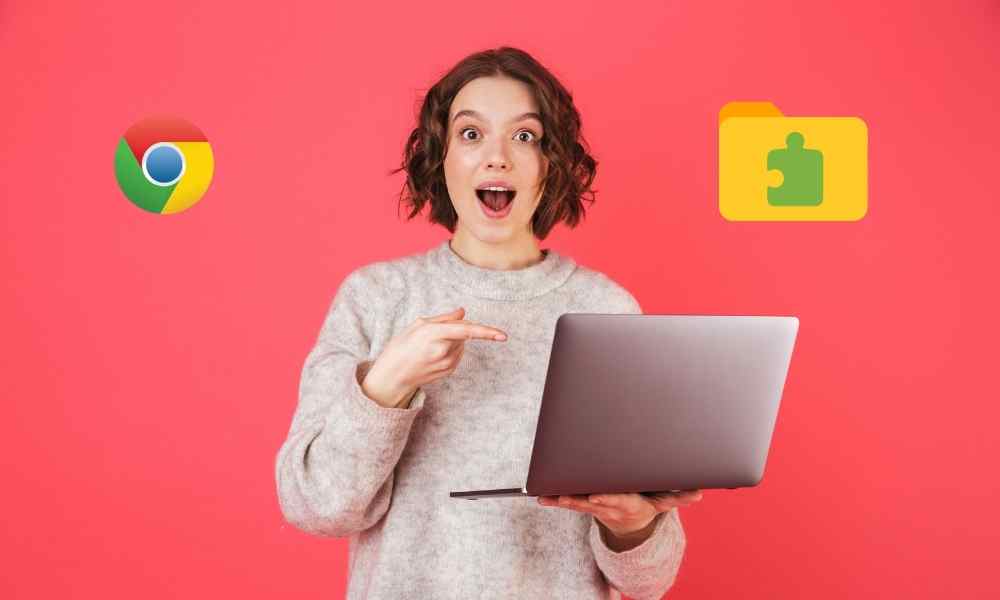 We have already commented on more than one occasion in our blog that the Chrome browser is the one we recommend both on your smartphone and your computer. 
Apart from being the most secure, it has an endless list of extensions to help you in your daily tasks. And not only that, but you will also find many with which you can have a good time, laugh, or even admire how ridiculous they are.
And today, we are going to dedicate our post precisely to those. Here are some fun Chrome extensions to put some humour in your day.
Fun Chrome Extensions Can be Used on PC
Classic Games
As its name suggests, classic games are what you will find in this Chrome extension. You will be able to find titles like the mythical Pac-Man and Tetris, Street Fighter 2, Quake, King of Fighters, Mahjong, and many more. You can enjoy all of them completely free of charge in a couple of clicks.
PaintEditor
Painting lover? Well, with this extension, you can paint on any web page. The changes are not registered, but you will be able to unleash your creativity with this extension. You activate it, take out the brushes and paint. There is no more mystery!
Tab Queue
Perhaps it can be in the first positions of the most excessive add-ons of our favourite browser. Tab Cola is useless, and its sole function is to play the sound of a can opening every time a tab or window is opened. And that's it. You will know if you love her or hate her.
T-REX Dino Run
If you have ever been without an Internet connection, you may know the famous dinosaur. Download the Chrome extension to play with this adorable little friend.
Meme Wallpapers Memes New Tab
We are all great lovers of memes. And with this browser add-on, you will have a different one every time you open a new tab.
Also Read: How to Create Website Using WordPress
Thus, you will surely have a good laugh between homework and homework.
Custom Cursor for Chrome
This extension helps you customize your computer's cursor with the most varied designs: a watermelon, a magic wand, lipstick, etc. Remember that when the cursor leaves the browser window, it will return to the boring normal.
Tabby Cat
Although many of us do not understand it, cats are Internet icons, and the Net is full of them in different situations. If you are a lover of this feline, you need this extension. This collection of beautiful drawings shows different cats in their most usual tasks. In each new tab you open, you will see a different one.
NCage and HeyGirl
Can use a hilarious extension to laugh for a while or make a joke to a friend. It converts all JPG, GIF and PNG files into Nicolas Cage photos. There is also a variable that does the same thing but replaces the photos with Ryan Goslin, and her name is HeyGirl.
Mustachio
This plugin adds a moustache to all the photos displayed on the screen, thanks to the use of a facial recognition API. Unhelpful, but the comedic potential is appreciated.
Not Cyrus
Can't stand singer and actress Miley Cyrus? Well, that's what happened to the creator of this Chrome add-on. You can get rid of the ex Hanna Montana (technologically speaking) with the No Cyrus extension, which hides any mention of the American actress and singer, her family and her terms related to her.
Wurstify
Beard lover? Well, you will see them in all the images. No more shaved faces, regardless of gender or age.
Cenafy
We continue talking about somewhat absurd extensions. One of the memes that I like the most in the world is related to John Cena. If you want your browser to surprise you from time to time with the classic shout and the sound of trumpets, you're in luck. Cenafy is second to none.
Celeb Replacer
Replaces celebrities. Just as you hear it, this way you will see the most curious news.
Cornify!!
Are you into rainbows and mythological animals? With this extension for Chrome, you can fill your desktop with them. It is also perfect for playing a prank on someone you know.
kick-ass
Surely on some occasions, you have wanted to break any website. This little game allows you to defend your browser from the falling asteroids. Of course, collateral damage is the website you are on.
The Annoying Extension
An extension that will drive the most inexperienced in using the Internet crazy. Its only objective is to annoy the user. Once activated, absurd error messages combined with impossible captchas will start appearing.
Nothing
And we are going to end with what may be the most absurd Chrome extension. Nothing is an extension that lives up to its name, and it does absolutely nothing.
As you can see, the Internet is used for everything, also to laugh at absurd things. And now stop having fun and go back to work. You can then try one of these extensions again.
Also Read: Best Web Hosting Service Providers