Top 7 Tips For Creating Business Explainer Videos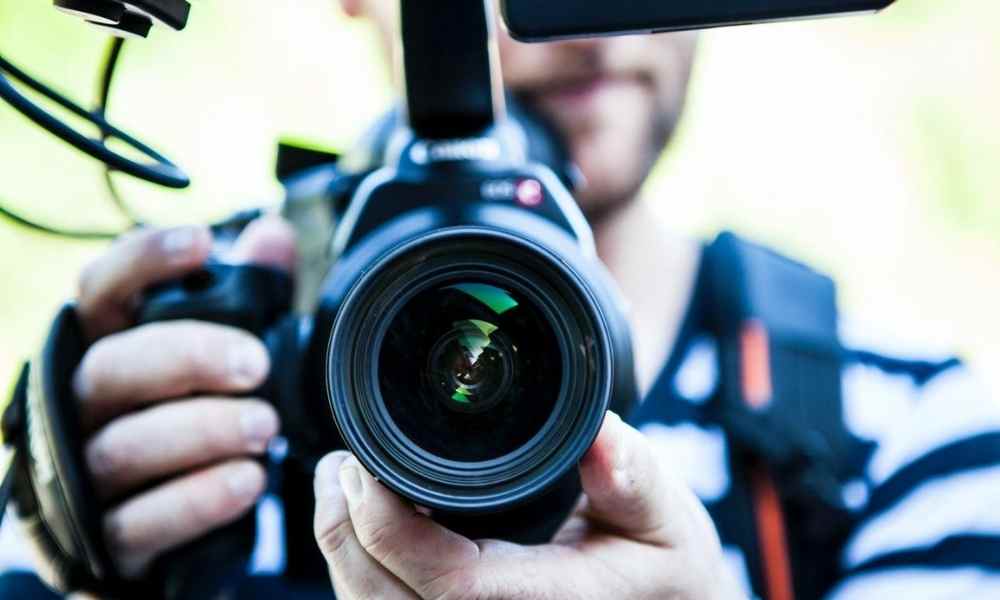 Business explainer videos are a great way to introduce potential customers and clients to your company and services. The goal of an explainer video is to show a common problem and highlight how your product or service can solve it.
It sounds a lot for such a short video, but when executed correctly, a business explainer video can live on your landing page and social media pages serving as a pitch for your product or services.
To help your business explainer video stand out from the crowd, you should ensure that you get your points across in the most efficient and engaging way possible. In this post, we share 7 ways to help you create an effective video that generates leads and drives conversions.
2D Animation
2D Animation videos (sometimes referred to as explainer videos) are one of the most effective ways to appeal to your target consumer and convert them into paying customers. They use a variety of effective and innovative ways to attract potential clients and highlight your brand's products and services.
2D animation videos can make the most complex of topics more fun and engaging as it allows you to create a better story than just posting images or text. They are also an incredibly cost-effective solution as they often give you a better return on your investment thanks to the higher conversion rates than other pieces of content. Working with a 2D animation service agency will enable you the expertise to create highly engaging and unique 2D Animation videos.
Build a story
Before you begin writing the script for your 2D animation, you need to build a solid story. This will help you to understand what it is you want to achieve and the core messaging of your video. Before writing your script, you should ask yourself:
Why am I making this video?
What are my goals?
Who is my target audience?
What do I want viewers to do after watching it?
What is the message I want this video to convey?
Keep the script short and sweet
Once you know the 'why' for creating your business explainer video you will need to convert this into a story that will engage your target audience. You should keep your script clear and concise ensuring that you incorporate the below 3 elements:
The hook – this is the most important part of your script and should work to 'hook-in' your audience. A good hook will ensure your audience stays on your video.
The middle – this is the main part of your explainer video, so you need to ensure that it continues to engage and captivate your audience.
Call to action – this is the final part of your video, if your hook and middle were compelling, then your audience should reach your call to action. This is where you should aim to persuade your audience to take action.
Consider your target audience
Throughout your explainer video you should consider your target audience who you want to buy your product or service – this could be dictated by gender, age, location, income, interests, or a variety of other factors depending on what service you provide or product you sell. If you fail to captivate your target audience, you could be missing out on important sales for your brand so it's important to consider them throughout your video planning journey.
Tailor the length of your video
You might be under the impression that the perfect duration for an explainer video is between 60-90 seconds. But that couldn't be further from the truth. In fact, studies have shown that videos that are 30 seconds or less are the most effective.
This is because shorter videos can hook people in quicker and are great for people in a hurry. They can also be promoted across a variety of platforms, resulting in a much higher engagement and conversion rate than longer videos.
Show the problem as well as the solution
Your target audience doesn't need to learn the ins and outs of your product or service. They just want to know how your product or service can solve their problems so it's important that you focus your efforts on appealing to the emotional side of people and create a video where your target audience can imagine themselves using your product or service rather than listing everything that's great about it.

Consider the platform it will be broadcasting across
Now that you've got your explainer video, you need to consider which platform you will broadcast it on. Don't just bury it deep in your website or upload onto YouTube in the hope that you get views and conversions, think about which social media platforms you can use it on to collect leads and generate sales. After all, videos are one of the best digital marketing tools you can have so you should ensure you use it well to get the most out of it.