Importance of Branding in Digital Media? Types of Branding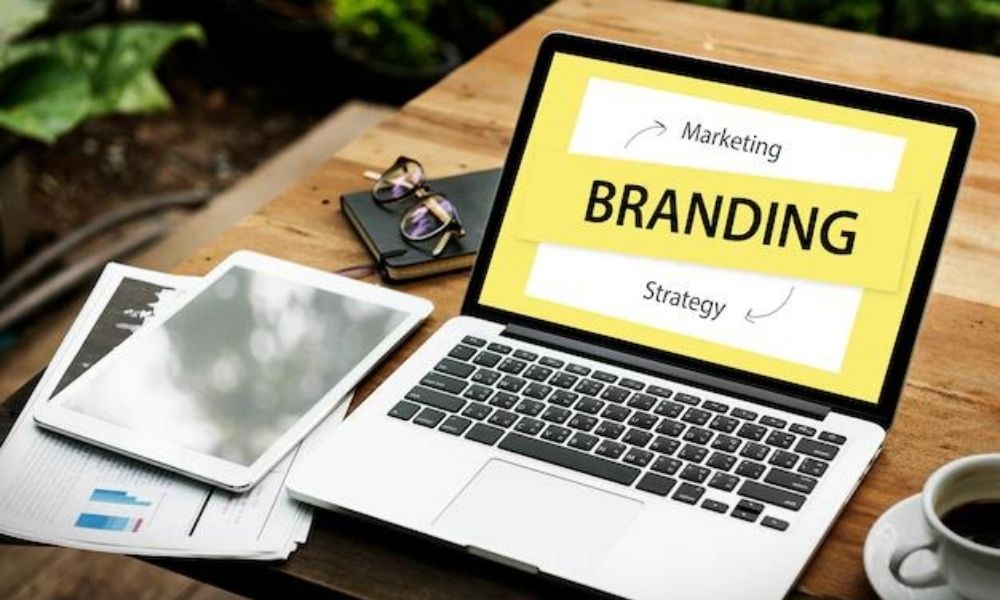 Digital media today are the most consumed by people; for this reason, we must reach those places where everyone converges and makes life in their spare time.
Getting a person who spends part of their free time watching videos is a digital marketing move. And what better way than to reach that person by capturing their attention with captivating branding. Therein lies the importance of branding in digital media.
The same goals apply in the digital world. Differentiate ourselves, position ourselves, be visible with a good image that stands out from the rest of the brands that also use the same means to promote themselves.
Personal branding helps us highlight our abilities, strengths, skills, and abilities from the rest of other people who are dedicated to the same as us.
As for digital branding, it helps us improve our image reputation and stand out on social networks. Emotional branding seeks to arouse emotions in customers and get them hooked from these generated sensations. 
Some companies dedicate special attention to social branding, through which they publicize a cause to which they are committed and which in turn can attract customers.
Country branding. It seeks to show the best and most beautiful country or region to promote tourism and its culture. And a prevalent one, which is corporate branding, aims to stand out among other companies in the industry and improve its reputation and image.
Types of Branding
Next, we mention other types of branding that exist in addition to those already indicated:
Product Branding: It is a prevalent type of branding. It seeks to highlight a specific product, highlighting its characteristics and virtues to have a strong presence in the market.
Co-branding is a collaboration of brands for a particular product, and I can give it for a certain period. In this type of branding, two brands or companies come together and jointly promote a product or service that has details of each one.
Political branding is very similar to personal branding but focuses on the political sphere. It is the construction made of the image of a person focused on the political world. 
In other words, we will highlight the qualities that the community wants to see in a person who will occupy a particular position and maintain that positive image when the person occupies her part to keep her acceptance and popularity.
Employer branding focuses on selling the company through its employees and collaborators. It does not focus so much on the brand but on the business culture and the benefits of its workers, who can, in turn, be spokespersons for the company actively and positively.
Branding Elements
The importance of Branding Now, perhaps throughout the text, you have asked yourself this question: how did you build the branding of my brand?
A series of perceptible and imperceptible elements are involved in developing branding, such as Visual identity, product characteristics, and aspects inherent to the brand experience.
But let's dig a little deeper and learn about the critical elements for creating a brand.
Purpose Previously, the purposes of brands were to attract customers and generate sales and revenue. Today humanization is sought, and the primary goal is to promulgate values ​​so that people identify with them and become frequent or permanent clients or consumers. 
Name Or in its translation: Brand name is the word or set of words that will make up what will be the name of your brand. This is how it will be called and recognized.
Therefore, it is intended to be something new, short, sticky, and easy to memorize and remember while transmitting the brand's values. This is possibly the most crucial element when creating your brand since it will be the most characteristic in its identification, and it is supposed to be immovable.
Logo It is the graphic symbol, image, text, or form that, individually or combined, will identify a brand or company. A good logo, which has an excellent and polished design, will be recognized without the need for many words. 
This is going to be a fundamental part of the identity.
Colours can be fun and exciting to choose from until we realize their relevance to the brand. Before we lean into our favorite color or a palette we randomly saw on Pinterest, we should look at colour psychology. 
This is an analysis of what colours emotionally represent to people, and this study determines what sensations each colour produces in an individual and their inclination.
It is not in vain that we see the colours red, orange, and yellow frequently in food businesses or brands since they are associated with appetite, among others. 
Just as luxury brands such as Mercedes Benz use black since it represents elegance and prestige, so, do you see the importance of choosing a colour that conveys your values ​​and matches your brand?
Communication tone Simply speaking, it is the way or form in which we will communicate with our public or clients.
This can be formal or rigid and casual and informal, depending on who we target. And it must remain the same in all the channels or media that we use where our brand lives.
Personality Here, we name the point of values ​​again since the character will reflect those values ​​that identify us and are our brand's soul.
An example of this can be a tequila brand that honors all the work done by people in the field so that the final product reaches the customer's hands.
The slogan is the phrase or phrase responsible for highlighting a company's characteristics, what it does, or its principal value. They are usually short and simple phrases that, like the name, can be easy to remember and memorize and can be identified and related to the brand if read alone without further context.
Audio Branding is a musical strategy, and Audio branding seeks to identify and associate certain sounds with a specific brand or company.
The HBO intro that alludes to static on the television is something that we can recognize and associate without looking at the screen. This recognition is what audio branding pursues. However, now that you know the benefits of our Mr Branding, all you have to do is start your path to your brand's success.