Amazon launches Echo Show 10 most advanced Echo in India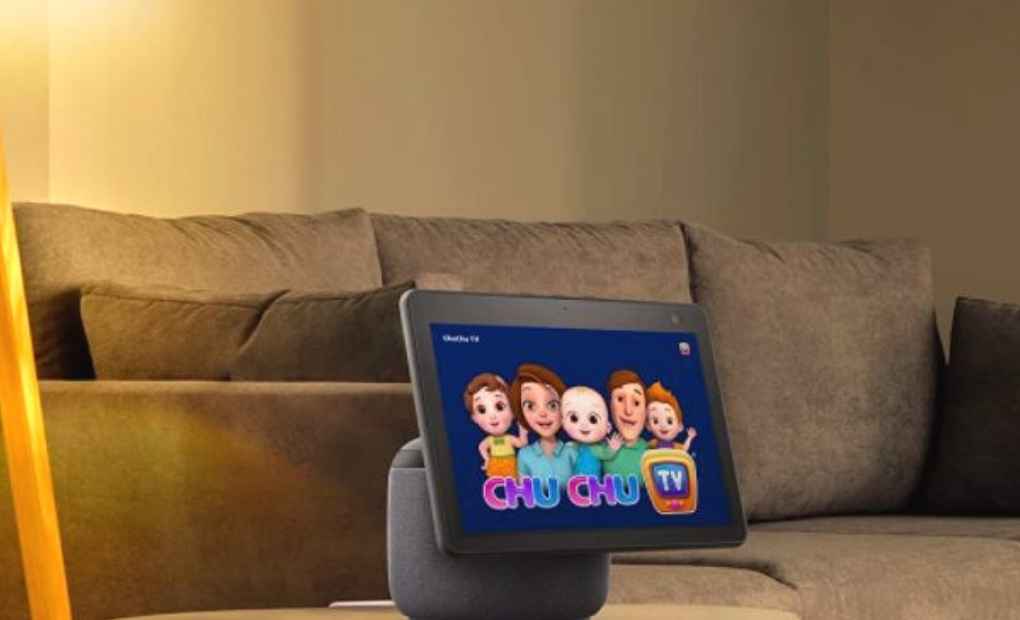 Amazon has ultimately revealed two new smart devices in India, the recent Echo Show 10 and the Echo Show 5.
The new Amazon smart display and speaker are the most valuable devices launched by Amazon in India. The company describes the Echo Show 10 as the most excellent Echo ever.
It begins with an excellent 10.1-inch HD display, 13-megapixel front-facing camera, premium sound. The device also arrives with a smart motion feature that drives the show to face the user.
Also Read: Apple may soon launch iPad pro with Wireless Charger.
Amazon appeared to have raised its game with the new Echo devices filled with new and exciting features.
New Echo Show devices, Parag Gupta, Head of Amazon Devices India, stated:
-By introducing the new Echo Show devices, we have redefined the consumer experience.
-Echo Show 10's intelligent motion capability functions in the room in an excellent location to experience visuals on the HD display connected with an improved audio experience.
-Indian consumers have received positive feedback about Alexa interactions on their real Echo Show devices that combine voice, display, and touch.
-We can't expect to understand how they gain the most out of the sizeable brilliant display of the new Echo Show 10 and the upgraded Echo Show 5 to improve entertainment, home security, productivity and more extended.
Amazon Echo Show 10 has been started in India at Rs. 24,999. The device has been priced higher in India than in the US, where it retails for $250 (approximately Rs. 18,600). The Echo Show 10 will be available in a single black color.
The Amazon Echo Show 5 is valued at Rs 8,999, but it will be available at a discounted price of Rs 6,999. The smart device appears in three color alternatives, including Black, White, and Blue. The devices are available for buying on the Amazon India website.
Amazon Echo Show is a smart display that begins with a combined smart speaker. The company states that the new Echo Show 10 has been updated in every way.
The device features 10.1-inch with a resolution of 1280×800-pixels, an adaptive HD display that turns when you associate with the smart display.
It is one of the main highlights of the Echo Show 10. Along with the display, its dual, front-firing tweeters and mighty woofer also adjust to your space. Users can stream songs from Amazon Prime Music, Spotify, JioSaavn, Gaana, and Apple Music.
The smart display appears with a 13-megapixel front camera that allows users to video call their friends and family. With the improvements in technology, you will no extended have to despair about being out of frame because its camera goes with you and the new 13-megapixel wide-angle camera pans and zooms to put you at the center of the frame.
The device is powered by Alexa, which allows users to obtain all visual and audio-based features.
The Echo Show 5, on the different hand, features a 5.5-inch display. It works with an upgraded HD camera which performs it more manageable for video calls. A new Drop-in feature grants users open an instant conversation among their devices or with their Alexa contacts.
Also Read: Google releases Android 12 Beta