5 Tips on How to Create a Stylish Outfit with Heels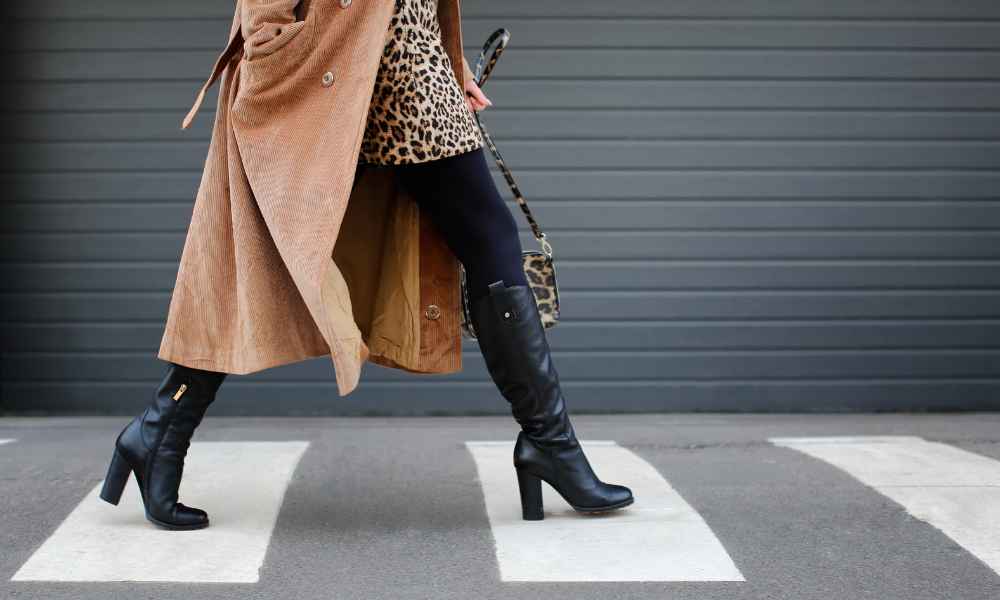 Pumps are a popular category of women's heels known for their classic design and timeless elegance.
They have a simple, clean design with a pointed toe and a tall, thin heel. They are often made of leather or similar high-quality materials, which gives them an elegant and refined look.
What do you need to know about these shoe designs?
Pumps are versatile and can be worn on various occasions and events; choose your favorite pair and take advantage of the heeled shoes on Epantofi. You can match them with an elegant evening dress for a formal event or combine them with trousers or a skirt for a sophisticated office outfit. They are a staple in a woman's wardrobe and suit many situations. One of the defining elements of pumps is the high and thin heel. It adds height and emphasizes the beauty of the leg, giving it an elegant and feminine look.
The high heel can vary in height, so you can choose what best suits your comfort. They are available in a wide range of colors and textures. You can choose neutral colors like black, nude or brown, which go with almost any outfit, or choose more vibrant colors or interesting textures to add a special accent to your look. While pumps are often associated with elegance, comfort is also important. Make sure you choose a pair of pumps that fit well and provide adequate support for the foot. You can also use inserts or cushions to add extra comfort.
How to create stylish outfits with heels?
It is important to choose heels that fit perfectly. Make sure the size is right, and the shoes are comfortable to stand or walk in throughout the event. Opt for a model that matches your style and personality. If you want an elegant and versatile outfit, opt for heeled, neutral-colored shoes, such as black, nude, beige or brown. These colors match various shades and outfits and give a sophisticated look. If you want to add a pop of color, ensure it matches your outfit's rest.
Also Read: Online Business Ideas
You can choose heeled shoes in an on-trend color or tone that complements the shades of your clothes or handbags. Choose the height and shape of the heel according to your comfort and preferences. If you are not used to high heels, you can start with a medium or thick heel to feel more confident and comfortable. For an elegant outfit, opt for high and thin heels, which will elongate and visually slim the leg. Wear clothes according to the style and color of the shoes. You can create an elegant outfit with a midi or long dress, pencil skirt or elegant trousers.
Make sure the length of the coat is suitable to highlight the beauty of the heels. Details such as buckles, appliques, or shoe decorations can add an extra touch of elegance to your outfit. Choose shoes with subtle and refined details to not distort the overall look.
Also Read: Benefits of Digitization